« Pittsburgh at Denver
|
Main
|
Top Headline Comments 1-9-12 »
January 08, 2012
Overnight Open Thread
The Obama's Secret Extravagant Halloween Party
Back in January 2009 newly-elected President Obama admonished the nation that everyone must give up something for the good of the country:

"Everyone must sacrifice for the greater good… Everyone must have some skin in the game."
But by October of the same year he and Michelle were throwing an
extravagant Gilded Age-style Halloween party
with an Alice in Wonderland theme:
[Johnny] Depp greeted guests in the costume he had worn in a film version of the Lewis Carroll story released around the same time by Burton, who was given carte blanche to transform the state dining room into a Mad Hatter's tea party in "his signature creepy-comic style".

A long table was "set with antique-looking linens, enormous stuffed animals in chairs, and tiered serving plates with treats like bone-shaped meringue cookies", writes New York Times reporter Jodi Kantor in The Obamas, which is released on Tuesday. Fruit punch was served in blood vials at the bar, she adds.

George Lucas sent Chewbacca from Star Wars to mingle with invited guests, who included the Obamas' two daughters Malia and Sasha and friends, the children of White House staff members and military families.
So why didn't we hear about this at the time? Because the Obama White House conspired with the White House press corps to keep it a secret:
The White House press corps was allowed to report on more modest festivities earlier that day for Washington-area school children, but did not release details of the more glamorous festivities that occurred later for what was the Obamas' first Halloween in office in 2009.
Because this would be just the kind of thing that upsets the proletariat when they need to be focused on their first Four Year Plan.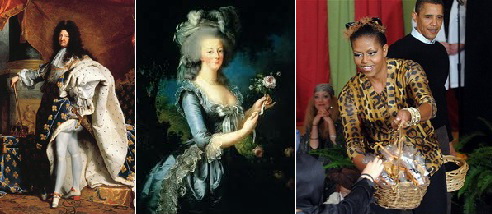 Update: Morgen at Verum Serum has more details including some photos taken at the party.
Chelsea Clinton Already Out at NBC
Everyone who lied to her that she was wonderful and so very, very awesome when she talked about becoming a TV reporter did her no favors at all:

what was surprising to see on Monday night's show is how someone can be on TV in such a prominent way and, in her big moment, display so very little charisma — none at all. Either we're spoiled by TV's unlimited population of giant personalities or this woman is one of the most boring people of her era.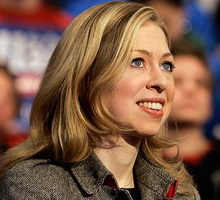 Lesser Known Democratic Candidates
There was a meeting of the not-so-well known Democratic candidates for president last month in New Hampshire including one Vermin Supreme whose slogan is 'Forget the phony, and vote for the pony'.

The candidate with the catchy name and a boot on his head is running on a platform of good oral hygiene (and bad oral hygiene puns), and has also renewed his 2008 campaign promise to provide a free pony for every American
David Lynch's Pabst Blue Ribbon Ad
Works for me. Oh and PBUTD.

The Whisky Flavour Map
Hmm I mostly like the whiskys in the lower left quadrant. Because I'm a pussy I guess.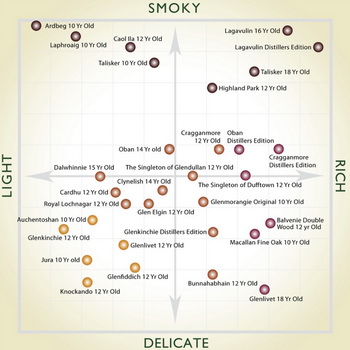 The Origin Of Sting's 9 Hour Tantric Sex Urban Legend Revealed
Unsurprisingly alcohol was involved:

"[Bob Geldof] and Sting had gone to do an interview with a rock journalist, and the interview turned into a drinking session. At one point, the journalist asked how long they could go for, and Geldof said that he was a three-minute man, but, as Sting did yoga, he could probably go for hours …'Well, haven't you heard of tantric sex?' [Sting replied] … At the time I thought it was very amusing but then it sort of became a cause celebrate … The tantric hours got extended and, suddenly, I was doing it all day long. Well, if only! … Sting said that 21 years ago. He has just turned 60, and I imagine it will carry on going until he drops."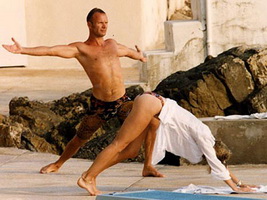 Teh Kittehs Show You Their New Years Resolutions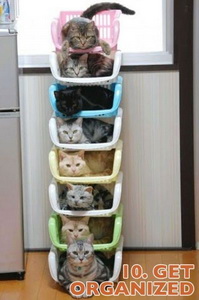 Weekly AoSHQ Commenter Standings
Top 10 commenters:
1 [510 comments] 'Vic' [71.59 posts/day]
2 [508 comments] 'Joffen'
3 [503 comments] 'Tammy al' Thor'
4 [469 comments] 'soothsayer'
5 [392 comments] 'CoolCzech'
6 [361 comments] 'AllenG (Dedicated Tenther) says 'No' to RINO Romney'
7 [343 comments] 'nevergiveup'
8 [341 comments] 'tasker'
9 [338 comments] 'garrett'
10 [282 comments] 'kbdabear'
Honorable mention:
16 [230 comments] 'ace'
Top 10 sockpuppeteers:
1 [87 names] '18-1' [12.42 unique names/day]
2 [85 names] 'kbdabear'
3 [55 names] 'dontwanttoseehimfullyclothed,either'
4 [39 names] 'andycanuck'
5 [34 names] 'billygoat'
6 [32 names] 'Doctor Fish'
7 [31 names] 'garrett'
8 [30 names] 'The War Between the Undead States'
9 [29 names] 'fluffy'
10 [29 names] 'al-Cicero, Tea Party Jihadist'
The group. Yeah.
Tonight's post brought to you by your updated resolutions: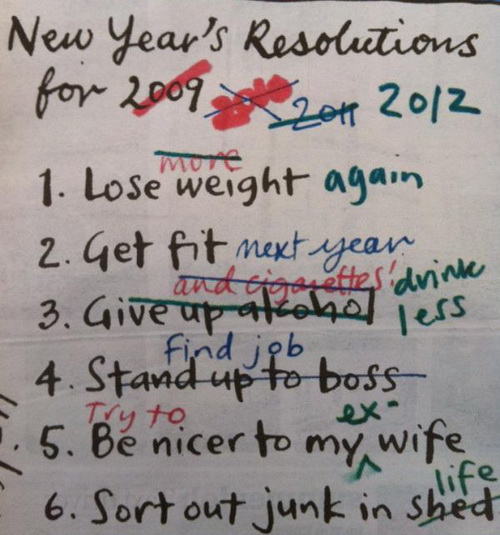 Notice: Posted by permission of AceCorp LLC. Please e-mail overnight open thread tips to maetenloch at gmail. Otherwise send tips to Ace.

posted by Maetenloch at
09:24 PM
|
Access Comments