« Granny Rictus McBotoxImplants: I'm Proud My President Has Brazenly Assumed the Power of Tyrant
|
Main
|
Chevy Recalls More Volts Than They Actually Sold »
January 05, 2012
Open Thread And Ron Burgundy Moment In Real Life
I'm just calling this an open thread because this doesn't seem like the sort of thing that warrants its own post, but it's funny.
This, from Ben in the sidebar, is also good.
A drunk Colorado woman punched an iconic $30 million painting and rubbed her bare buttocks on the artwork before collapsing in a heap and urinating on herself at a museum, the Denver Post reported.

...

"It doesn't appear she urinated on the painting or that the urine damaged it, so she's not being charged with that," Denver District Attorney spokeswoman Lynn Kimbrough told the Post.
She did, they say, $100,000 in damage to the $30 million painting.
$30 million?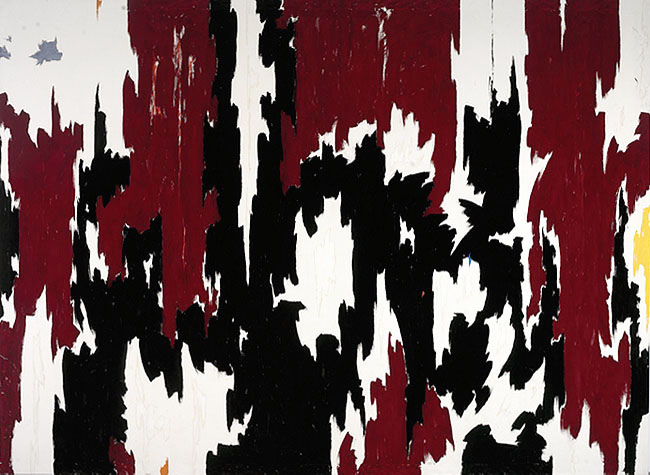 I don't want to be Joe Philistine but like I was just saying, quoting Adam Carolla, if I could do that (and I could), then it's not super-duper art.
I mean, I like it, sure. It looks like those "Indian" wall-hangings you used to be able to buy at Six Flags Great Adventure for $5. To go with your rubber sucker-tipped arrows. So, sure, shoot me that painting, and a little plastic bow with the sucker-tipped arrows, and I'll pay 50, maybe 60 buck.
But... come on. If this is super-art then I've got some old book covers from middle school that I need to get on the market, stat.

posted by Ace at
04:31 PM
|
Access Comments