« Mark Levin: I'll Declare a Vendetta Against Rand Paul If His Father Runs 3rd Party
Plus: Levin Calls Virginia Ballot Snafu A Designed Plan To Help Romney
|
Main
|
Top Headline Comments 1-3-12 »
January 02, 2012
Overnight Open Thread
We're Somebody: Presenting: the 2011 Fabulous 50 Blog Award Winners!
So the Doug Ross 2011 awards are out and guess what - we made it:


It's a fair cop I'd say.
Meanwhile commenter Taxpayer1234 over at Legal Insurrection wrote a paper for graduate school comparing certain well-known conservative blogs and had this to say about the moron home base:

Ace of Spades' masthead contains a quote from H.L. Mencken: "Every normal man must be tempted at times to spit upon his hands, hoist the black flag, and begin slitting throats." This speaks to the writing style of the blog, which is sharp-tongued, sometimes vulgar, and often humorous….
Even though Ace and his equally anonymous co-bloggers often use biting satire and vulgar language, this is balanced with insightful sociopolitical analyses that earn kudos from mainstream press, professional pundits, and politicians….
Another fair cop I suppose although I don't get why writers always insist on describing us as vulgar. It's not like we curse all
that
fucking much.
On a personal note: I kinda got exploded last night. I was fiddling with a new-ish paper shredder which had started running all the time in auto-mode when suddenly there was a bright flash and mini explosion of hot gas. I immediately went into Emergency Procedure #3 (shouting 'fuck' about 30 times while alternately rubbing at my face and groin). After ascertaining that I wasn't blinded or maimed, I began to notice that pieces of hair were coming away in my hands.
Yep I got pretty well singed and now have 40% less eyebrows and eyelashes along with a mild hair frizz. Mrs. Maetenloch was Very Concerned until she got a good look at me and started laughing at what a Looney Tunes caricature of a explosion victim I looked like. A day later I still smell of burned hair and look something like this. Luckily I have a face made for blogging so it can take the occasional explosion.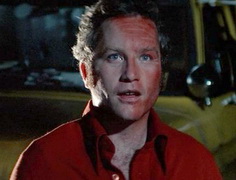 Update:
Contrary to speculation this probably wasn't the work of the Mossad since they're like competent. So I'm suspecting IMAO or more likely HotAir, especially since they're probably looking for some payback after the cobras-in-their-bags episode during BlogCon.
Perry on How To Handle The Press

Allen: "These are members of your staff."
Perry: "You got a name?"
Allen: "Who say –"
Perry: "You got a name?"
[pause]
Allen: "You won't listen to –"
Perry: "You got a name?"
Allen: "Uh."
Perry: "If you don't have a name to tell me this individual said this, then I don't take that as a corroborating source
The 50 Most Obnoxious Quotes of 2011

48) I'm in, like, dating Babylon. Like, I go on dates with men and, literally, like Sarah Palin will come up in like the first 20 minutes, and that doesn't put me in the mood. Like, talking about Sarah Palin. And they just want to know gossip, and I'm just kind of taking a little hiatus from dating right now, because I just don't want to talk about Sarah Palin. — Meghan McCain
[snip]
45) Do you think this Constitution-loving is getting out of hand? — Joy Behar
[snip]
5) You know what, man? I am going to literally — if (Palin) gets elected president, I am going to hang out on the grassy knoll all the time, just loaded and ready — because you know what? It's for my country. It's for my country. If I got to sacrifice myself, it's for my country. — Christopher Titus
5 Crazy Stupid Video Clips From The Depths Of YouTube
Well in her defense Europe does have its own currency (for now) but I doubt she knew that either.

2011: Safest Year For Flying Ever

The new record of one death for every 7.1 million passengers beats the 2004 record of one to every 6.4m. The WSJ also notes: 'Another low is the total number of passenger deaths; as of today that number stands at 401. Though it was lower in 2004, when 344 passengers were killed in commercial aviation accidents, that year saw 30% fewer passengers as well as far fewer flights. Western-built planes have fared best, with one major crash per 3 million flights, the best number since the International Air Transport Association began tracking crashes in the 1940s.
In fact we're into a two month plus window of absolutely no fatal airliner crashes as all:
We are also in the midst of the longest period without a fatal airliner accident in modern aviation; nobody has died in an airliner since an Oct. 13 propeller plane crash in Papua New Guinea. The previous record was 61 days in 1985.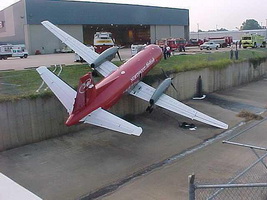 Bristol & Willow Palin Pitch "Kardashian-Style" Reality Show
Ugh. Time to go have a life, baby.

Bristol Palin and her 17-year-old sister Willow Palin want to star in a "Kardashian-style" reality show, along with Bristol's boyfriend. The abstinence-only speaker is probably still reeling that she show she filmed with her "Dancing With The Stars" pal Kyle Massey, which got nixed before it even made it on air. "Bristol believes the show will be more marketable with Willow – that they can be the next Kardashian sisters," says an "insider."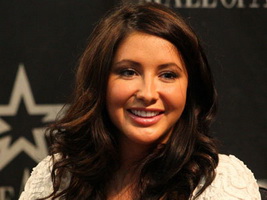 The Best Time For Sex?
Is after midnight on Fridays in December when it's raining. So be ready start practicing for next year.

According to The Daily Beast, which collected these studies, almost 10 percent of all babies are conceived during the month of December — which may mean that sperm and egg are less ripe at other times of the year, but may also mean we're in a randy mood after a few martinis at the holiday party.

Other studies finds that most people have sex between 11 p.m. and 1 a.m., Fridays and Saturdays are the most popular days for nookie, and we're 13 times more likely to get down and dirty at night (duh) than during the afternoon. But the most surprising finding is that a whopping 83 percent of Americans say rainstorms are the best time to have sex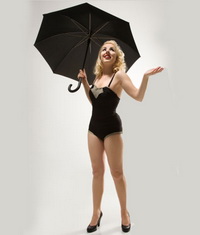 The Yahoo AoSHQ group. Bla bla bla. And don't forget about the Job Bank.
Tonight's post brought to you by friend zones: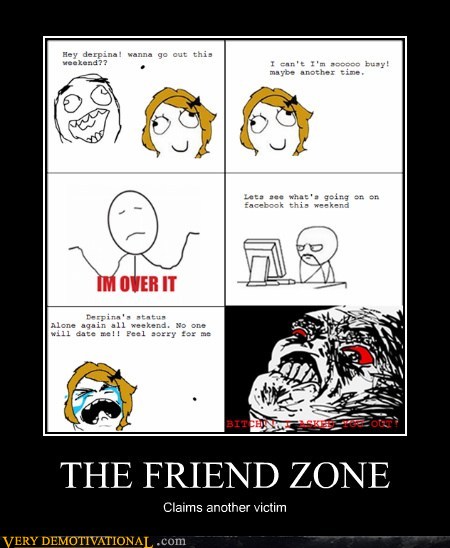 Notice: Posted by permission of AceCorp LLC. Please e-mail overnight open thread tips to maetenloch at gmail. Otherwise send tips to Ace.

posted by Maetenloch at
09:55 PM
|
Access Comments