« Three Way
|
Main
|
Kindle Recommendations Thread »
January 02, 2012
2012 Winter Classic: NY Rangers vs. Philadelphia Flyers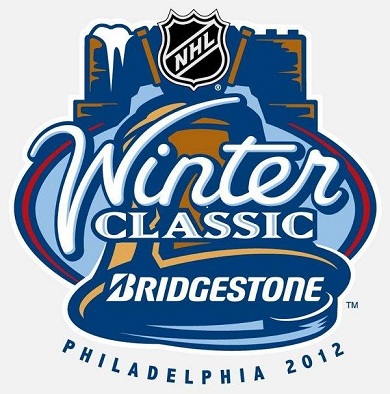 As has become tradition here at the leading conservative hockey blog, we present the Winter Classic (3 eastern on NBC). This year's outdoor game is a typical good vs. evil match up held in the home of evil...Citizens Bank Ballpark in Philadelphia.
The two big hockey stories so far are the Flyers are starting their back-up goalie instead of the guy in the first year of a 9 year, $51 million deal. That'll end well.
For the Rangers the news is much better, they get their All-Star Defensemen Marc Staal back for his first game of the season after suffering a concussion last season.
Weather looks great and these two teams are 1 and 2 in the Eastern Conference*. Should be a great game.
If you're neutral, check out this story about Rangers Mike Rupp (number 71 on your score card). Pretty cool, right?
*Technically they aren't 1-2 in the conference but the winner of this game will be in 1st place (the Rangers are now).
Almost forgot...hockey teams don't really have cheerleaders but some teams have skating chicks who clean the ice up during the game.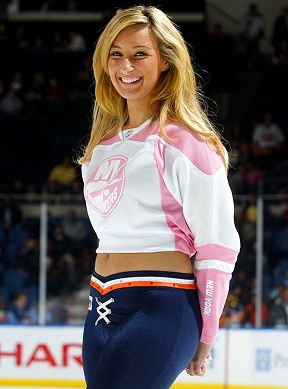 I went with an Islanders girl because this is as close as they will ever get to The Winter Classic.
For the ladies.

posted by DrewM. at
02:59 PM
|
Access Comments