« Happy Godzilla New Year's Eve
|
Main
|
Morning Open Thread »
December 31, 2011
Overnight Open Thread-New Year's Eve Edition
Happy New Year Moron Nation!! I don't know about you guys, but I'm so glad 2011 is over. Now on to 2012 where we all know we have a role to play in the Election of All Elections. Get involved. Some way, some how. Just do it.
Now here is your PSA for the evening. There is always a lot of focus on drunk driving but there is something else just as dangerous if not more so. The Perils Of Drunk Walking. Be very careful when you get your swerve on and stumble home.

For every mile walked drunk, turns out to be eight times more dangerous than the mile driven drunk. To put it simply, if you need to walk a mile from a party to your home, you're eight times more likely to die doing that than if you jump behind the wheel and drive your car that same mile.
Video of the greatest Drunk Walk ever caught on video below the fold.
New Year's Eve Info
Here are 10 Things You Might Not Know About New Year's Eve.

For children born after 1975 in the US, much of our concepts of the New Year have been shaped by the Rankin/Bass film Rudolph's Shiny New Year, a sequel to the stop motion classic Rudolph the Red Nosed Reindeer. Rudolph travels through the Archipelago of Time, where old years retire after they've run their course. There's also something about a huge, horrifying bird, and a baby named Happy, too. Really, I have a feeling if I ever watch this film again I might never recover. It did, however, introduce the word "archipelago" to my lexicon, for which I am quite grateful.
Fun Ways To Ring In The New Year
Saw this over at Neatorama. 10 Fun Ways To Ring In The New Year.

In many countries, including Spain, Italy, Bolivia, and a variety of other countries, it is also traditional to wear certain colors of underwear on New Year's Eve in order to bring good luck in the next year. While red is the traditional color in Spain and Italy, colors vary from country to country. In Bolivia, red is for love and yellow is for money…presumably that means you're in for both if you wear red and yellow polka dots.
Flying Cat
I'm hoping he landed on his feet.


Nekkid Airlines?
Based on my travels on airlines, it's a rare occurrence that I would deign to see the passengers in the buff. According to this article, I'm in the minority on this one. Hands Up, Pants Down: The Pros And Cons Of Flying Nude.

In an entirely unscientific survey conducted by Trip Advisor, nearly four in five of the 22,091respondents said they were willing to get their gear off when high in the sky, if it meant that other people on the flight would also be under-dressed.

The upsides include reduced plane weight, no-fuss body scans and plenty of good visual amusement when your flight is delayed.

On the downside, you'd want to hope there's no turbulence while the hostie is waving a pot of piping hot coffee above your jewels.

It's also worth keeping in mind that planes are generally not full of people from Country Road catalogues. They are full of people who are bony, smelly, withered, blubbery, saggy, knobbly, bent and who come with rashes, stretch marks, pimples, scars and all manner of other nasties.
Cat VS Dog
Frankly, I'm amazed the cat was able to pull off some of these tricks.

People Of The Year
This list is much better than the Time Person of the Year. The 2011 UPROXX People Of The Year. I think all Morons will agree with this award here:

This though might give Christina a run for the money.
Kate Upton: Internet Girlfriend Of The Year
.
Update: Niedermeyer's Dead Horse says
THIS is ONT Worthy
Kate Upton Material.

Real Fireworks

America's Drunkest Cities
Heh. No surprise. Boston is number one. America's Drunkest Cities.
Bonus: What Your "Drink" Says About You.

Martini: If you're a guy, you're trying to impress (and it's probably working). If you're a girl drinking a dirty martini, you're a hot mess: the dirtier, the messier, the hotter.

Bud Light: You're easy going, laid back, and at home at a sports bar. If you're a girl, you know how to hang with the guys.

Stella Artois: You have no particular knowledge or affinity towards beer so you just order "Stella" cause it's familiar.

Whiskey, neat: You're hot. Regardless of gender.
Commenter Music Selections
Cosplay Image of the Day
I really, really like this 7 of 9.

Weapons Quiz
How well do you know your rifles? Here's the Military Channel Rifle Quiz.
Tonight's ONT brought to you by: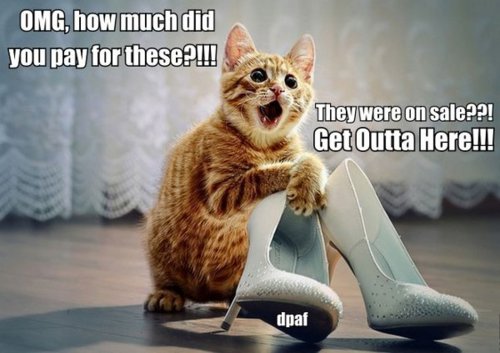 Notice: Posted by permission of AceCorp LLC. Please e-mail overnight open thread tips to maet or CDR M. Otherwise send tips to Ace.
PUT TEXT YOU WISH TO USE AS VISIBLE LINKING-LANGUAGE HERE
&topic=world_news">

posted by CDR M at
09:32 PM
|
Access Comments