« Top Headline Comments 12-30-11
|
Main
|
Oregon's "Trendy" Rose Bowl Uniforms »
December 30, 2011
Yehzoved!
Seems like a few mourners for Dear Leader weren't appropriately toeing the line, so they got the Nikolai Yehzov treatment.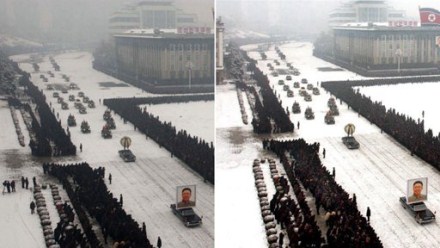 Disappearing in North Korea. Happens a lot.
Historical photoshoppin below the fold. Now you see a Kommissar, now you don't.
Walkin down the Volga with my homeboy..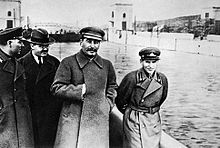 And now he's like Area 51. "It never happened."

UPDATE: It's a fake, look at the cars.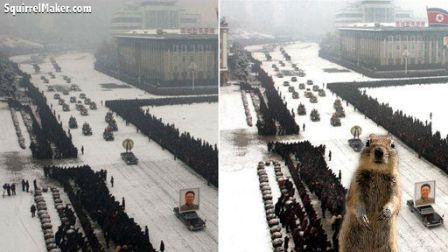 posted by Dave In Texas at
09:15 AM
|
Access Comments