« Evening Open Thread
|
Main
|
Top Headline Comments 12-30-11 »
December 29, 2011
Overnight Open Thread
Early but it wasn't like anything better was happening.
Not by changing to a kinder-gentler counter-insurgency strategy - but by adding a lot more troops and getting up close with the enemy and defeating him with classic vicious hard combat.

The corps commander in Iraq during the surge, now the Army chief of staff, General Raymond Odierno, reportedly said that nothing he was doing before the Army published its new counterinsurgency doctrine changed once it was published. A new doctrine did not break the back of the counterinsurgency in Iraq. That was done by the addition of 50,000 more soldiers and Marines to the fight. Note:These were not aid workers or even forces imbued with a new doctrine (most of them had never read it). Rather, they were 50,000 mostly combat troops, prepared to take the fight to the enemy. And it was a hard and vicious fight — one that often required the full combined-arms panoply (armor, artillery, close air support) to win. Somehow, much of the true narrative of this fight is being lost in favor of one that emphasizes getting along with the locals, building schools, and helping farmers. All of these activities were, of course, important, but they pale in comparison to the benefits of increased security, which was only bought by hard fighting. One brigade commander captured it perfectly when he said, "I know all about counterinsurgency doctrine. It means shake hands in the light and kill at night."
The Coming "Soft Dark Ages"
Sometimes these days A Canticle for Leibowitz seems more like a pre-documentary than a far in the future sci-fi novel. So if you feel like letting your darkest pessimism run rampant, here an article discussing what the coming dark age will be like. And also why it won't last so long this time.

I said that I think we are headed for a "soft dark ages." That took him aback. "How are we headed there," he asked, "and how would they be 'soft'?"

I answered his last question first. They would be "soft" because unlike what happened in Roman times, we have the ability to store gigantic amounts of information in small spaces. One person can carry around encyclopedic knowledge on a flash drive. Multiply him by the millions, and you have a vast repository of recoverable knowledge that is private, widely dispersed, and replicated many times over. No matter how determined or persistent this era's barbarians—Marxists, Muslims, Democrats, unionists, academicians—they simply would not be able to track down and destroy all modern technological knowledge.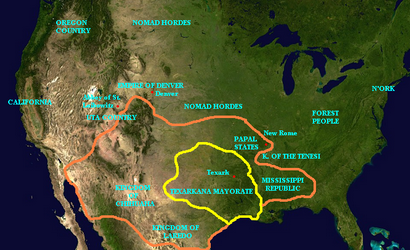 The Associated Press, in reporting on the most recent Nielsen ratings, points out that FNC's average viewership exceeded CNN and MSNBC combined, both in prime time and for the entire day. Fox typically had 1.87 million viewers in prime time this year. The top 13 programs in cable news all aired on Fox. And Fox was the only cable news network to place in the top 10 list of cable channels in both prime time and entire day.
There's a reason that Fox has been the #1 cable news channel for 10 years straight. But of course to listen to most MSM pundits you'd assume that no one ever watches Faux News.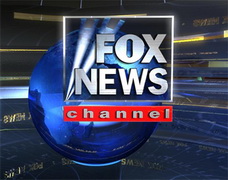 The Top 10 Worst movies of 2011
Well I'm glad to say that I've seen none of these. And my life is happier for it.

3D Sex and Zen: Extreme Ecstasy

The film goes on for too long, and gets darker as it does so, veering awfully close to torture porn on occasion, before ending with some unexpectedly sentimental philosophy that will be anathema to the manufacturers of Viagra.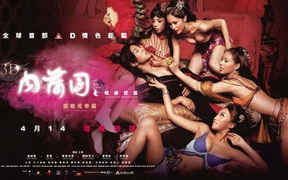 Also 9 famous people who need to go away.
Wait - Snooki only made #3??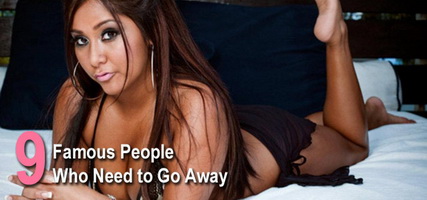 Medical Insurance in 1860
So here's a map of the different risk zones for medical insurance in 1860. Higher numbers mean higher risk. See if you can guess why there were 6's around the Mississippi.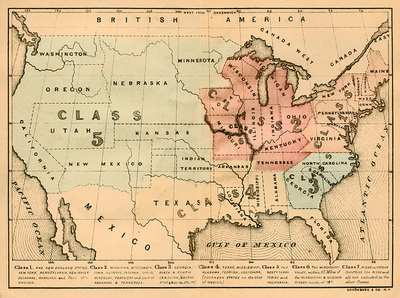 How To Smelt Metal With Your Microwave
Just remember that you have a kilowatt radio-frequency device just sitting on your counter waiting to be used.

He build an insulated brick enclosure inside of the microwave oven, then set it to go ten minutes for a 50/50 lead/tin mixture, or fifteen minutes for silver. This will vary based on the power rating of your microwave. You can see in the video after the break that the setup gave him some trouble shortly after pouring. It wasn't a problem with the molten metal, but spontaneous combustion of the rigid foam insulation that did him in.
I've often noticed that when man praises a woman for her sense of humor, he's likely to be talking about her receptive humor, the ability to appreciate the joke or well-turned witty phrase. That ability—to appreciate his humor—is something men like very much indeed. After all, who wouldn't? But what one might call expressive humor—that is, the ability to make the quip—is often somewhat suspect when coming from a woman, at least for many or even the majority of men.
Yahoo group. That is all.
Tonight's post brought to you by useful magic: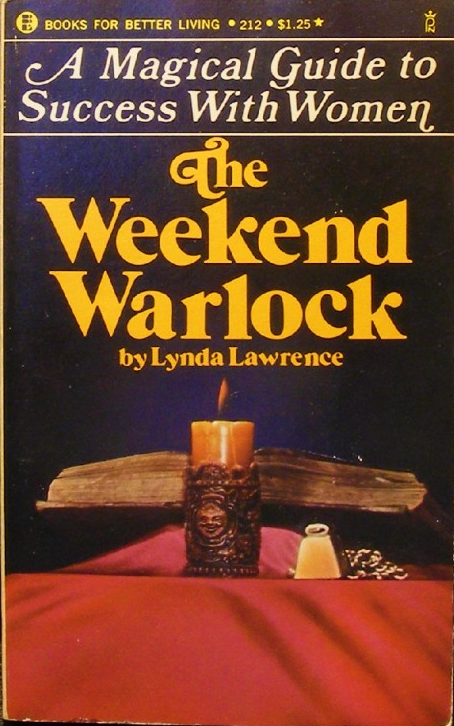 Notice: Posted by permission of AceCorp LLC. Please e-mail overnight open thread tips to maetenloch at gmail. Otherwise send tips to Ace.

posted by Maetenloch at
08:00 PM
|
Access Comments