« Evening Open Thread
|
Main
|
Freakshow: Bachmann Co-Chair Endorses Ron Paul; Bachmann Cries Payoff, Bribery »
December 28, 2011
Overnight Open Thread
World Giving Index 2011: U.S. Is #1 (Out of 153 Countries)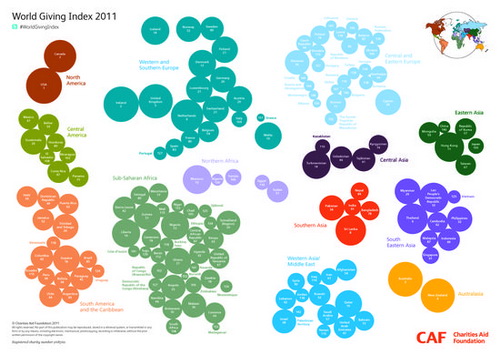 That's right - the US is officially the most charitable nation in the world. Despite all the kvetching from the usual suspects that the US is a singularly selfish and greedy country - well they're wrong:

"This is the second edition of the 'World Giving Index', the largest study into charitable behaviour across the globe involving 153 countries in total. Using data from Gallup's Worldview World Poll, the report is based on three measures of giving behaviour - giving money, volunteering time and helping a stranger. The results show that the USA is officially the most charitable nation in the world."
And note that this is
real
charity - not just voting to have the government take money from someone richer than you and give it to someone poorer which IMO doesn't count.
Dumbest Geography Mistake Ever?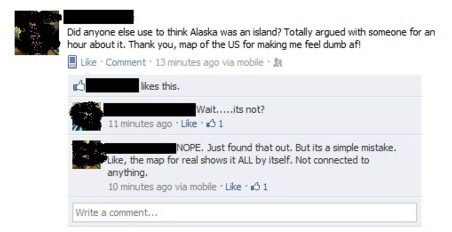 30 Years Ago: Christmas Greeting From President Reagan
As William Jacobson points out this 1981 message from Reagan is both uplifting and depressing.

10 Fun Facts You May Not Have Known About Ron Paul
Look Ron Paul is a kook and doesn't deserve to be on stage with the rest of the GOP candidates since he tarnishes the brand. Of course that's just what the New Money and the Joos told me to say.

10. "Of the 620 measures that Paul has sponsored [since 1976], just four have made it to a vote on the House floor. Only one has been signed into law."

9. Ron Paul is 76 years old and would be 80 at the end of a hypothetical first term.
6. The Washington Post's Charles Lane -- hardly a "neocon" -- says that "Paul actually comes closest to the foreign policy views of Obama's longtime religious leader, Jeremiah Wright."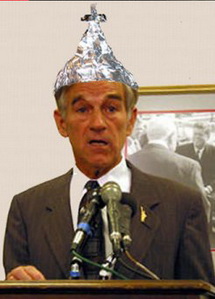 7 Physical Mutations That Helped Famous Careers
Who knew that Stallone's signature facial expression and slurred speech was actually due to a birth complication?


Moonshine: How To Make It
Last Christmas I had the chance to try some actual authentic pear moonshine and it was pretty good. But also strong enough to make my eyes water. I didn't wake up blind the next morning so no complaints from me.

Nouveau Japanese Cuisine: Big Mac Meal in a Rice Cooker
Okay this looks disgusting but by all accounts it's pretty tasty.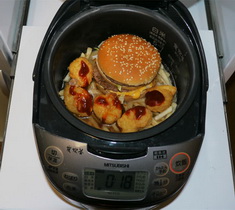 In a Musical Emergency
You can call (719) 26-OATES, the Hall and Oates hotline.

Tonight's post brought to you by the reverse Crying Game: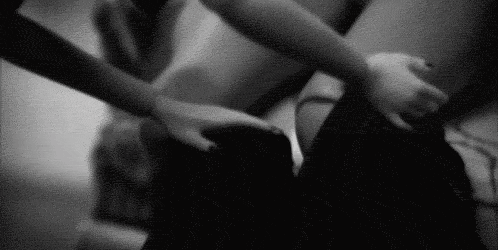 Notice: Posted by permission of AceCorp LLC. Please e-mail overnight open thread tips to maetenloch at gmail. Otherwise send tips to Ace.

posted by Maetenloch at
09:00 PM
|
Access Comments