« It's Not Entertainment. It's HBO.
|
Main
|
Top Headline Comments 12-22-11 »
December 21, 2011
Overnight Open Thread
Gallup: The 99% Is Really Only 34% At Best
One big reason the #Occupy movement failed to catch on is that the 1% they railed against actually makes up 58% of the country - at least in self-perception. Oops - that's a pretty big flaw in your revolutionary theory right there.

But the classic battle between the Haves and the Have Nots never materialized, and the Gallup Poll people found a reason for this: The overwhelming majority of Americans — 58% — say they are members of the Haves.

Only 34% believe they are members of the Have Nots.
But, but what about minorities, and the uneducated and the unemployed? Surely they must feel oppressed and be ready to throw off their shackles of economic slavery bla-bla-bla, right?
Nope:

In every demographic group — race, education, sex, political leaning — the Haves outnumber the Have Nots.

Even among the unemployed, 52% say they are among the Haves. Only 41% say they Have Not.
In fact 2008 seems to have been the high water mark of class division in the US - since then the belief that America is divided into Haves and Have-Nots has only fallen. Not a very good indicator for Obama since that's his prime strategy for continuing the Beautiful Life come January 2013.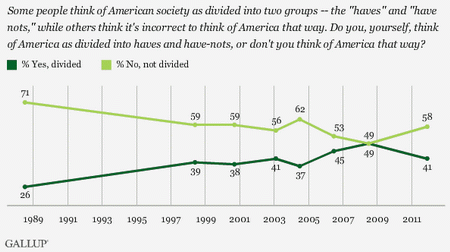 The Iowahawk Strikes Back
So a long-time professor at U. of Iowa wrote a long condescending, insufferable essay in The Atlantic about the beknighted denizens of the marginal territory known as 'Ioway' giving them the full gorillas-in-the-mist treatment. Well Iowahawk was not amused - once the essay was read to him by someone trained in the cipherin' of letters - and struck back as only a primitive but aroused bitter-clinger can.

Take One: The fairytale rendering is pastoral and bucolic; sandy-haired children romping through fecund, shoulder-high corn with Lassie at their side. It's Field of Dreams meets Carousel with The Waltons thrown in for good measure. And also, State Fair, and The Music Man, with 76 trombones marching through sunny streets of Pleasantville with highstepping girls in pinafores and button shoes, do-si-doing with apple cheeked boys in knickers. In short, a fairytale utopian Never-ever-land where you don't have to pay women for sex.

Take Two: The nightmare reality is Children of the Corn sewn together with the Hills Have Eyes in a Human Corn Borer at Motel Hell. Tens of thousands of laid-off rural factory workers, farmers who have lost their land to banks and agribusiness, legions of female graduate students who continue to ignore your emails even though they honestly aren't that attractive, and a relationship with you could probably help their career.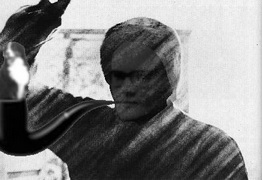 "English doesn't borrow from other languages. English follows other languages down dark alleys, knocks them over and goes through their pockets for loose grammar."
Sous-Vide 101
Well sous-vide cooking has become standard at many gourmet restaurants and quite trendy for even home cooking. What is it? Well basically it's slow-cooking using temperature-controlled water of meat sealed in plastic bags.

Sous-vide cooking involves cooking food in sealed plastic bags immersed in hot water for long periods of time. Depending on the cut, type, and thickness of the meat or the type of food in question, cooking sous-vide for several hours is not out of the ordinary.
...Cooking in sealed bags (usually vacuum sealed) at lower temperatures also results in juicier food, since there's no substantive transfer of moisture from the food in the way there is with a more moist cooking method like poaching or broiling, and the cooking temperatures don't get so high that the food starts to dry out.
By all accounts sous-vide results in exceptionally succulent and tender cooked meat so I'm curious. Restaurants like it because it's delicious, cooks evenly and predictably, and lets them keep meat entrees ready to serve without over-cooking. The only downside is that sous-vide equipment is pretty expensive - unless you're willing to try the sous-vide beer cooler hack.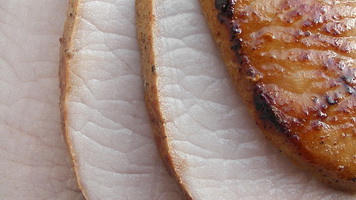 Name That Movie
From just a silhouette. You can take the test here.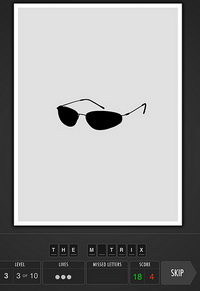 Holiday Gift Guide For The Crazy Cat Lady in Your Life
Sometimes the gift that enables is the one that's most appreciated.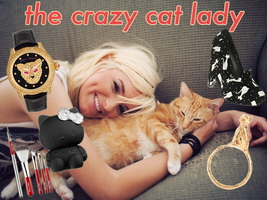 How To Break Out Of A Car's Trunk

Let's face it: sooner or later, you're going to get abducted. It's a down economy, there's lots of increasingly desperate unemployed folks, and it's a more dignified way to meet new people than, say, Craigslist personals. So, yes, you'll probably get abducted, but that doesn't mean you have to like it.
And remember that competent serial killers
always
remove the glow-in-the-dark trunk release tag before heading out.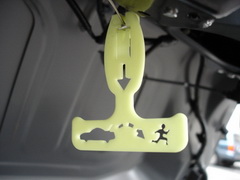 "God Rest Ye Merry Gentlemen"
Dio-style.

FDA: You Can't Give Away Your Sperm

San Francisco resident Trent Arsenault thought he was doing a good thing by offering to donate his pristine sperm to people for free via a Web site, TrentDonor.org. But now the FDA is trying to shut him down.

...The FDA claims that Arsenault's mission is in violation of regulations against transport of human cells and tissues, crimes that could result in Arsenault a $100,000 fine and years in prison.

The agency requires that all sperm donors be tested for sexually transmitted diseases seven days prior to giving a sperm donation. Though Arsenault does get regularly tested, he doesn't meet the agency's strict guidelines.
Well they might have a case if he was selling his seed and shipping it through US mail, but if he's hand delivering it fresh from the factory at no cost then I don't see how they could possibly regulate this without also regulating unprotected sex in general. The government that controls your man juice, controls you.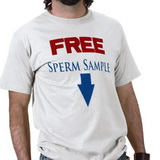 Tonight's post brought to you by the Golden Age: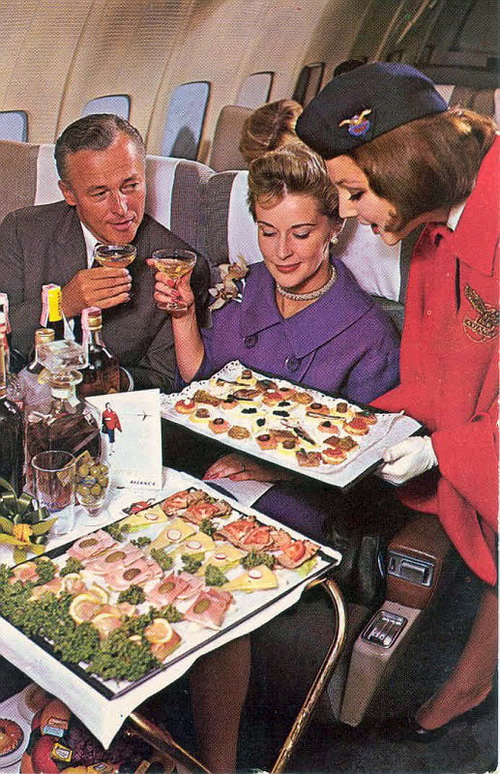 Notice: Posted by permission of AceCorp LLC. Please e-mail overnight open thread tips to maetenloch at gmail. Otherwise send tips to Ace.

posted by Maetenloch at
10:09 PM
|
Access Comments