« Tebow-Crazed Christians Go On Arson Spree Following Denver Loss
|
Main
|
Obama Speaks To Press »
December 20, 2011
What? Barack Obama Claims To Be Fourth Greatest President of All Time
He wouldn't make the top four since 1988. What the hell is this imbecile blithering about?
Was this covered here and I just completely missed it? If so, I don't care. I have to post it again.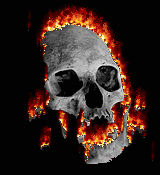 Obama's comments in a recent "60 Minutes" interview that his legislative and foreign policy accomplishments top all but three former presidents has sparked fierce blowback among right-leaning blogs.

The president's claim didn't air in the show's Dec. 11 television broadcast...
Go figure.
... but was included in the full interview video that CBS posted on its website that day. The "60 Minutes Overtime" video shows Obama telling correspondent Steve Kroft:

"The issue here is not going be a list of accomplishments. As you said yourself, Steve, you know, I would put our legislative and foreign policy accomplishments in our first two years against any president — with the possible exceptions of Johnson, F.D.R., and Lincoln — just in terms of what we've gotten done in modern history. But, you know, but when it comes to the economy, we've got a lot more work to do."

NewsBusters pounced on the comments with a story under the headline: "60 Minutes broadcast edits out laughable Obama claim as 4th best president."
Our president has actually snapped in office.

posted by Ace at
01:17 PM
|
Access Comments