« Rush: Hey, Let's Not Go All Kookoobananas Over Skill At Debates Since We'll Have One Or Two At Most
|
Main
|
Take Your Daughter To We-Refuse-To-Work Day »
December 13, 2011
CERN: We're Close To Proving the Existence of God Particles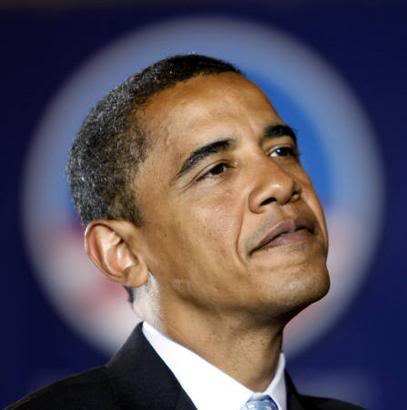 No not those God particles
I think how this works is that we've determined that quarks impart electromagnetic properties to subatomic particles, but we're still up in the air about what gives them actual mass. The Higgs Boson is postulated to be a particle which adds all (?) of the mass to subatomic particles, but we've never seen it.
CERN's been hunting for it, using bigger and bigger guns to blow up atoms in order to search for smaller and smaller particles, as they say.
It was thought they might announce they'd found evidence of this postulated-but-never-evidenced particle, but they only said they'd narrowed down the hiding spots it could be lurking in.
The Higgs boson is thought to be tied to a field (the Higgs field) that is responsible for giving all other particles their mass. Ironically, physicists don't have a specific prediction for the mass ofthe Higgs boson itself, so they must search a wide range of possible masses for signs of the particle.

Based on data collected at LHC's CMS and ATLAS experiments, researchers said they are now able to narrow down the Higgs' mass to a small range, and exclude a wide swath of possibilities.

"With the data from this year we've ruled out a lot of masses, and now we're just left with this tiny window, in this region that is probably the most interesting," said Jonas Strandberg, a researcher at CERN working on the ATLAS experiment.

The researchers have now cornered the Higgs mass in the range between 114.4 and 131 gigaelectronvolts (GeV).For comparison, a proton weighs 1 GeV. Outside that range, the scientists are more than 95 percent confident that the Higgs cannot exist.
I thought I understood this, in broad strokes at least, but now don't even understand that. How can the Higgs boson be a building block of the proton if it weighs over 100 times as much as the thing it's a building block of?
I'm not sure what the practical engineering impact of the discovery of the particle would be, but a lot of science fiction technology relies upon direct manipulation of mass -- artificial gravity, for example, or some kind of warp-type drive, or, even better, maybe even some kind of direct mass-to-energy conversion.
Not a nuclear reaction; that's "indirect" in the way den Beste means direct here.
The fourth and last future source I can envision is direct conversion of mass to energy, and some of my younger readers may live to see it. With the work in cosmology going on now, they're getting near to actually having an explanation of exactly what mass truly is and how the interconversion of mass and energy actually happens. It's more complicated than just particles appearing and disappearing. The energy released by fission and fusion doesn't come from a change in the number of particles; rather, the hadrons are changing weight, and the energy release comes from that. The reason that fusing hydrogen into helium releases energy is that the protons and neutrons in helium weigh slightly less than the ones in protium and deuterium, and the excess mass is released as energy (which is why the Sun shines). We know that's true, but no one knows why. No one can explain why it is that the hadrons in iron weigh less than for any other element, so that below that fusion releases energy and above that fission does. Why iron, instead of cobalt or carbon or gold? Why isn't it a single slope curve, so that fusion of everything would release energy and fission would always consume it? No one knows.

Once the theoreticians actually figure that out, it may turn out that there are ways totally unsuspected by us now to convert mass into energy that don't involve elaborate silliness like plasmas and toroidal magnetic fields and fissionable materials. What I'm talking about is a theory at the level of subatomic physics as comprehensive and important as quantum mechanics was at the level of atoms.

Our nuclear technology now is about like 19th century chemistry: we have a lot of recipes but we don't really know why they work. It took quantum theory to tell the chemists what they actually were doing, and once they had it they began to produce miracles that made 19th century chemistry look lame. Quantum mechanics also taught us how to make field effect transistors to replace vacuum tubes; a completely different approach to the same result which was vastly smaller, far more reliable, and far more efficient, dropping size and power and manufacturing costs by something like 10 orders of magnitude. Once the nuclear engineers have an equivalent theory and actually know what they're doing, they will almost certainly make all existing nuclear technology totally obsolete, and they may well figure out a straightforward way to produce energy directly from any mass. For example, it might become possible to create a system which took ordinary hydrogen, crashed the electrons into the protons to produce neutrons, and then annihilated the neutrons to produce quite large amounts of energy leaving behind only an ash of neutrinos (or antineutrinos; I can never remember which). Or it might turn out that there's an easy way to directly convert matter into antimatter, which is then a twofer in terms of energy production.

Or of course we could build a planet-busting bomb, as den Beste notes.
Michael Crichton always made this point, as does, I think, Freeman Dyson: Why are you proposing we spend trillions to combat Global Warming, which is not proven to exist and furthermore, even assuming it does exist, might be entirely irrelevant in 40 years?
Crichton always pointed out that no one in 1900 would have foreseen on-the-hour air transportation in just 40 years. (Well science fiction writers did but who took them seriously? No one, that's who.)
Explanation: So what I'm hearing from my Informant on the Street, Dr. Steven Huggy-Bear Hawking, is that it's not actually the Higgs boson which creates/imparts mass, but the Higgs field, and that the Higgs boson would just be confirmation of the Higgs field.
Plus, once we find the particle itself, we could blow it up.
The name Higgs refers to at least four things. First of all, there is a Higgs mechanism, which is ultimately responsible for elementary particles' masses. This is certainly one of the trickier aspects of particle physics to explain, but essentially something like a charge — not an electric charge — permeates the vacuum, the state with no particles.

These "charges" are associated with a Higgs field. As particles pass through this field they interact with the "charges," and this interaction makes them act as if they had mass. Heavier particles do so more, and lighter particles do so less. The Higgs mechanism is essential to the masses of elementary particles.

The Higgs particle, or Higgs boson, is the vestige of the simplest proposed model of what created the Higgs field in the first place. Contrary to popular understanding, the Higgs field gives mass — not the Higgs boson. But a discovery of the Higgs boson would tell us that the Higgs mechanism is right and help us pin down the theory that underlies both the Higgs mechanism and the Standard Model.
Thanks to RD for that. Tall Dave also tried to explain, but he got obsessed with soup and then left, presumably to have some soup.

posted by Ace at
11:25 AM
|
Access Comments