« Pedophilia Rampant In Hollywood, And Everyone Looks The Other Way, Charge Former Child Stars
|
Main
|
Top Headline Comments 12-6-11 »
December 05, 2011
Overnight Open Thread
The Kind of Government We Actually Have
Via Doug Ross and DragonLaffs comes this apt description of how the Obama administration actually governs.

Although Dilbert captures more of the cynical greed behind the ineptocrats.

Just a reminder: The ONT isn't meant to be sex talk time or a personal therapy group. Group hugs are allowed - but you must be wearing pants and keep your bodies at least 2" apart at all times.
Asian Quotas: The Last Respectable Discrimination
If you can pass for white, do not check asian on your college application:

"I didn't want to put 'Asian' down," Olmstead says, "because my mom told me there's discrimination against Asians in the application process."

Her Mom is correct:

Asian students have higher average SAT scores than any other group, including whites. A study by Princeton sociologist Thomas Espenshade examined applicants to top colleges from 1997, when the maximum SAT score was 1600 (today it's 2400). Espenshade found that Asian-Americans needed a 1550 SAT to have an equal chance of getting into an elite college as white students with a 1410 or black students with an 1100.

Note that this is true even though there is a history of discrimination against Asians in the U.S., Asian children also do well on extra-curricular activities and many have poor, immigrant backgrounds.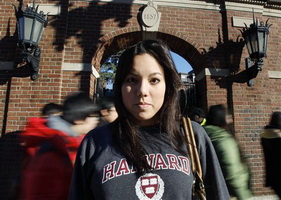 Quote of the Day
From commenter peterike, at Wretchard's:

We've had two perfect "experiments" in Communism vs Capitalism. The West/East Germany divide and the North/South Korea divide. No significant differences in populations or resources. The only difference is/was the ruling ideologies.

On Side A: blight, decay, starvation, misery, paranoia, repression.
On Side B: success, wealth, plenty, openness, freedom.

Ask a typical US college professor, and he'd say Side A was capitalism and Side B the glorious Leftist "future that is now" in those blessed locales (and he'd throw in Cuba for good measure).

But for any normal person, the results of these two real-world experiments are only too evident. Pity the American education is so hapless and wrong-headed that most Americans have little if any clue about this.
US Military Getting New Better Helmet
Not everything has to be a dramatic improvement - continually making an infantryman's equipment a little better and a little lighter is good too.

The new ECH (Enhanced Combat Helmet) is just coming into service. The lighter (than previous helmets) ECH is even more resistant to bullets and fragments than the current ACH. When ECH was tested to see how well it could resist high-powered rifle bullets, it was found that in most cases it would stop anything fired from a sniper rifle. Overall, it was calculated that the ECH was 40 percent more resistant to projectiles and 70 percent stronger than the current ACH helmet. ECH is about eight percent lighter than the 1.4 kg (3.1 pound) ACH it replaces.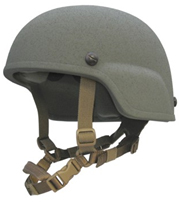 The Largest Model Railroad in the World
Is in Germany.

Here, a few facts about Wunderland: Miniatur Wunderland is the largest model railway in the world. With almost 1,200,000 visitors per year it is one of the three most successful exhibitions in Germany. On our layout 13 km railway tracks were installed, 215,000 figurines were glued by hand, 300,000 mini LEDs were placed in and onto buildings, cars, aircrafts, or ships.
Turns Out Men Don't Think About Sex Every 7 Seconds
Much like the bogus domestic-violence-triples-during-the-Superbowl statistic it turns out that the seven second one is also based on well...nothing. I always figured it was bunk since otherwise guys would never get anything done - or get so good at fantasy football, video games, and napping.

Men don't actually think about sex every seven seconds. I always thought that 8,000 sexual thoughts a day seemed like an oppressive estimate. New research says that men are not the wild, hyper-sexualized beasts science made them out to be. Men's sexual notions happen more like once every hour. Much more manageable. The study, done at Ohio State University, found that in addition to their sexual thoughts, guys actually think about (gasp!) other things during the course of a day like eating and napping. The men in the study thought about sex an average of 19 times a day with food a close second at 18 times a day, while women thought about sex an average of 10 times a day and food 15 times.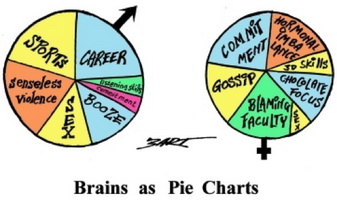 Weekly AoSHQ Commenter Standings
Top 10 commenters:
1 [516 comments] 'Soothsayer' [72.39 posts/day]
2 [449 comments] 'chemjeff'
3 [429 comments] 'MissTammy'
4 [351 comments] 'AllenG (Dedicated Tenther) says 'No' to RINO Romney'
5 [347 comments] 'Y-not'
6 [332 comments] 'Robert'
7 [315 comments] 'CoolCzech'
8 [305 comments] 'Vic'
9 [296 comments] 'toby928▒'
10 [296 comments] 'tasker'
Top 10 sockpuppeteers:
1 [79 names] 'kbdabear' [11.08 unique names/day]
2 [66 names] 'al-Cicero, Tea Party Jihadist'
3 [62 names] 'Fa Cube Itches'
4 [56 names] 'Mallamutt, RINO President for Life'
5 [52 names] 'Doctor Fish'
6 [41 names] 'chemjeff'
7 [39 names] 'CoolCzech'
8 [37 names] 'The War Between the Undead States'
9 [32 names] 'Soothsayer'
10 [31 names] 'toby928▒'
The Yahoo AoSHQ group. Bla bla bla. And don't forget about the Job Bank.
Tonight's post brought to you by dueling technologies: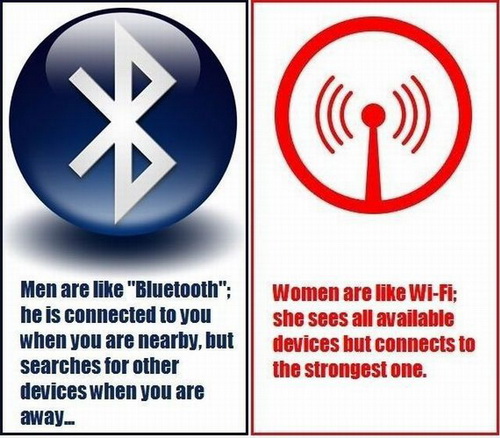 Notice: Posted by permission of AceCorp LLC. Please e-mail overnight open thread tips to maetenloch at gmail. Otherwise send tips to Ace.

posted by Maetenloch at
09:38 PM
|
Access Comments