« Saturday Night Live Joins US In Complete Bankruptcy
|
Main
|
Top Headline Comments 12-5-11 »
December 04, 2011
A Very Special ONT: Candace Kita's 3rd Annual USO Thanksgiving Sendoff for the Troops. [dri]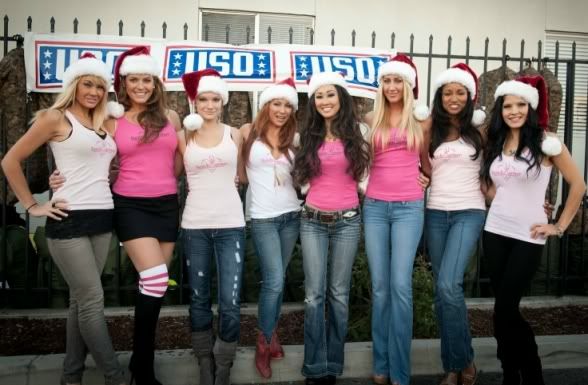 L-R: Lisa Gleave, Sandi Taylor, Caitlyn O'Connor, Jennifer Korbin, Candace Kita,
Yancey Taylor, Enya Flack, and Miki Black.
I recently caught up with AoSHQ's favorite 'Ette Candace Kita at the blog's secret subterranean command post and cocktail lounge beneath the massive Greenbrier Resort in White Sulphur Springs, WV. Between drinking flaming shots of Bacardi 151, Candace told me about some of the exciting things she has been working on lately. "Although I model and audition constantly, I always leave time to celebrate the troops and the incredible sacrifices they make on a daily basis". "This year marks the third annual USO troop Thanksgiving send-off that I got to participate in." "Over 300 troops were served a turkey dinner with all of the trimmings. The feast was donated by the Hilton Hotel chain and transportation was provided by Rockin Hollywood Tours." "This year the whole event was sponsored by Benchwarmer.com who even produced a line of cards especially for the event."
When asked about future events she stated " I hope to someday be able to get the girls together for an AoSHQ social event (AKA a moron meet-up) if the readers express any interest." I told her that I would take a survey and get back to her on that. Many more photos after the break.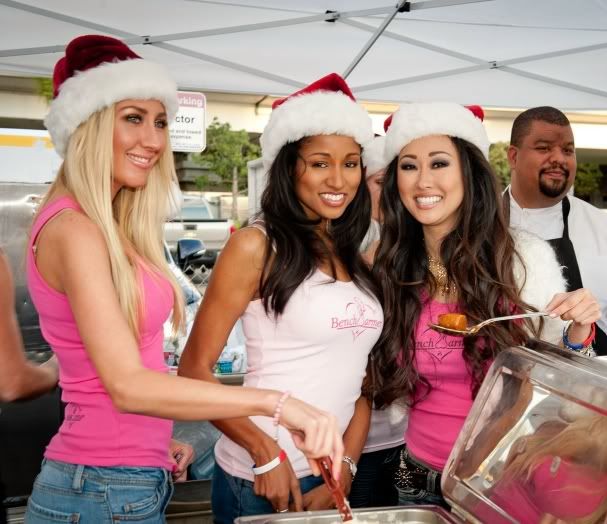 Yancey Taylor, Enya Flack, and Candace Kita

Miki Black, Lisa Gleave, and Candace Kita mingle with the troops.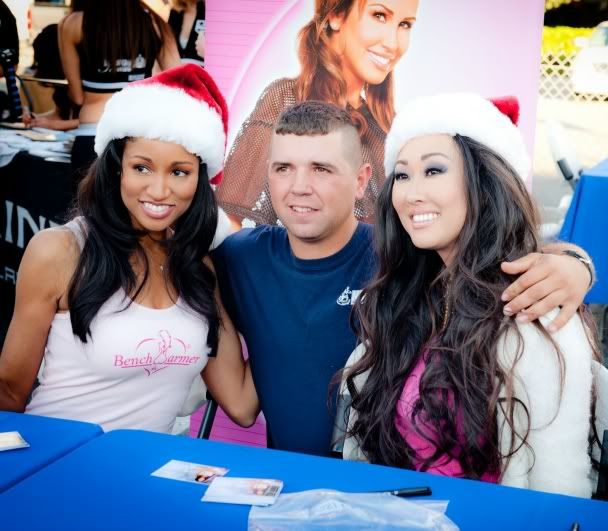 Enya Flack and Ms. Kita make nice bookends.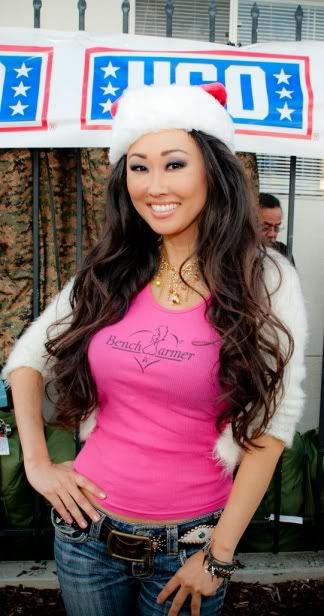 Our favorite 'ette...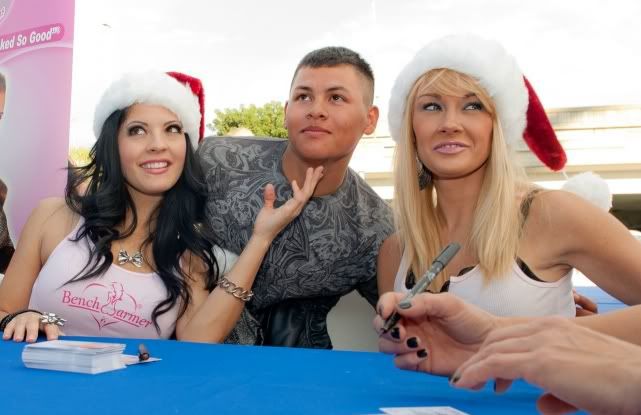 Miki Black, a lucky trooper, and Lisa Gleave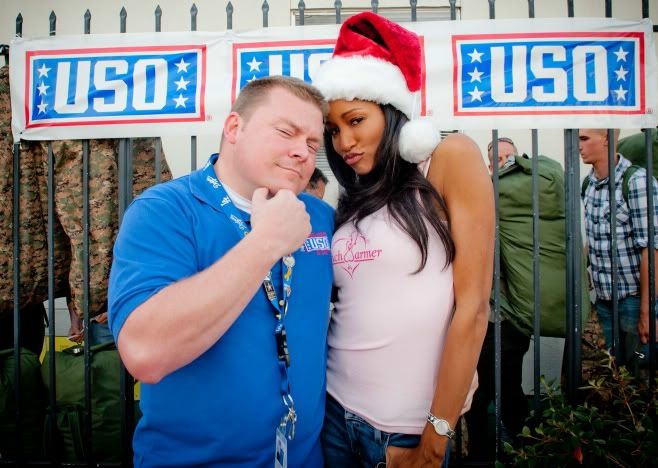 Hmmmmmm... will she fit in my duffel bag?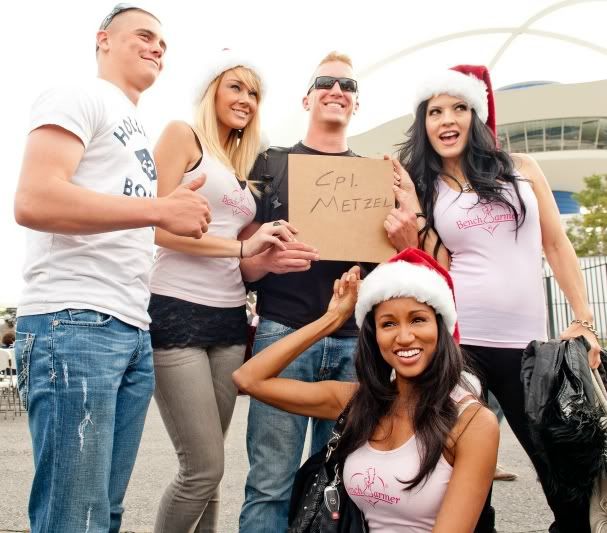 The luckiest corporal at LAX.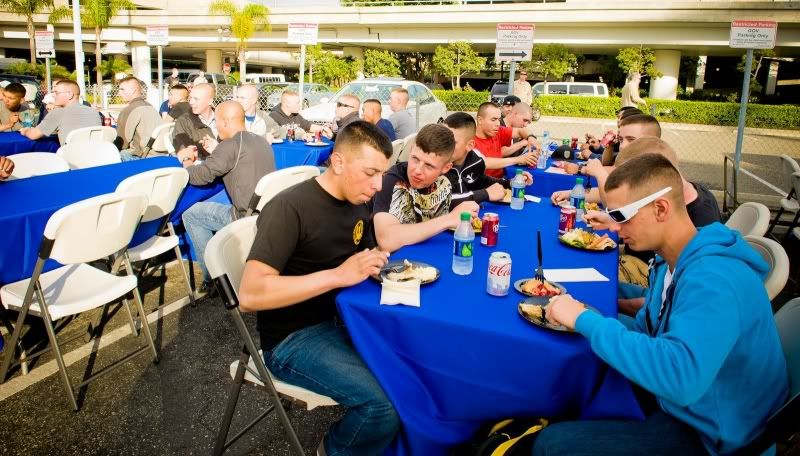 Why aren't the troops looking at their food?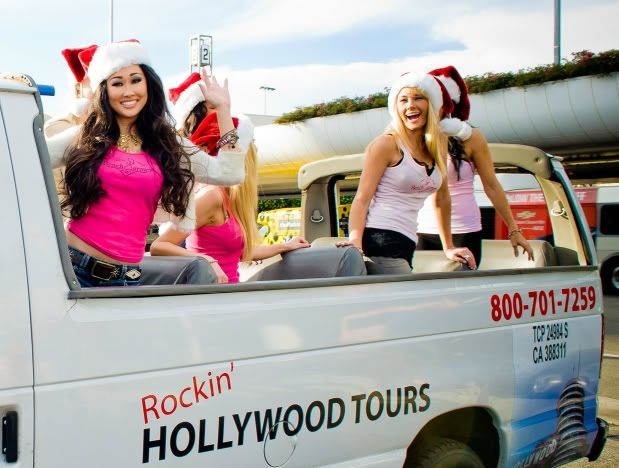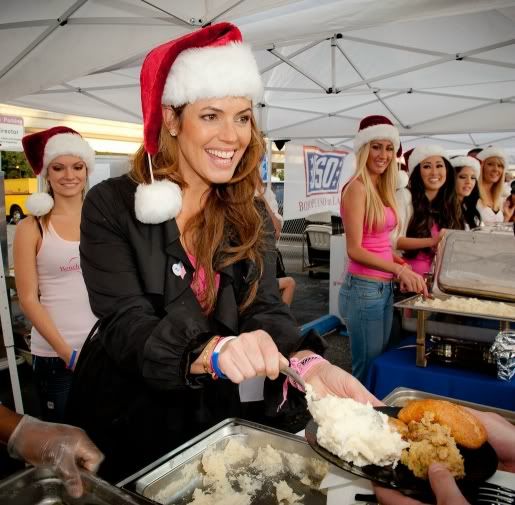 Caitlyn O'Connor (back), and Sandi Taylor serve up the potatoes.

posted by Open Blogger at
09:22 PM
|
Access Comments