« Week 11 Pickem Results
|
Main
|
Top Headline Comments 11-23-11 »
November 22, 2011
Overnight Open Thread
The Machine Gun That Would Not Die
In 1918 John Browning designed the Browning .50 Caliber Machine Gun and soon afterwards it was adopted by the US military where it was designated the M2 Machine Gun and later became known affectionately by the troops as 'Ma Deuce'.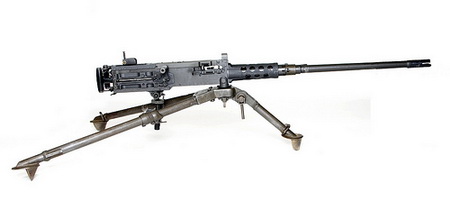 Today almost a 100 years later it's still in operation with the US Army and still being used quite effectively:

In 2003, U.S. Army SFC Paul Ray Smith used his M2HB mounted on an M113 armored personnel carrier to kill 20 to 50 enemy who were attacking a U.S. outpost, preventing an aid station from being overrun and allowing wounded soldiers to be evacuated, SFC Smith was killed during the firefight and was posthumously awarded the Medal of Honor.
So why has it persisted for so long? Well mostly because the Army has yet to find a cost-effective replacement that was as reliable, robust, and accurate with the same fire rate. John Browning really did get it fundamentally right 93 years ago.
So for now they've given up:

Three years ago, the U.S. Army gave up on getting a replacement for the nearly century old M2 machine-gun, at least not anytime soon. However, many of the current ones were wearing out, so the army began replacing over 80 percent of its 36,600 M2 machine-guns, a process expected to take five years, with new M2s. Numerous efforts to develop a replacement for the M2 have failed so far.
But that doesn't mean that they still aren't looking for ways to tweak it:
Meanwhile, a new upgrade for the M2 has been fielded, and Ma Deuce continued to rule the battlefield. The current M2E2 has a quick change barrel, flash hider and lot of small improvements. It is much in demand, but basically the same M2 of 90 years ago.
So barring a sudden new development in firearms or ammunition technology the M2 will likely continue serving past 100 years and quite possibly a few decades beyond that. An amazing achievement for any design much less one that was created during WWI by a man born before the Civil War.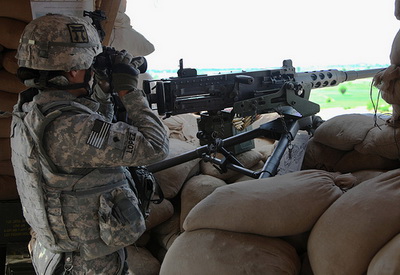 Germany: Hey You Nazi Slaves Owe Us Some Taxes
So 6 years ago Germany finally paid reparations to former Belgian slave-workers of Nazi Germany. Only now they've decided to tax those payments and want their cut:

According to media reports in Belgium, the German authorities last year passed a law stating that pensions for former slave labourers would be taxed at the rate of 17 per cent.

The tax has been applied retroactively from 2005 meaning those Belgian survivors of Nazism or their widows awarded pensions by Germany as a form compensation now face large bills.
Supposedly the Deutsche Bundestag is considering repealing this tax.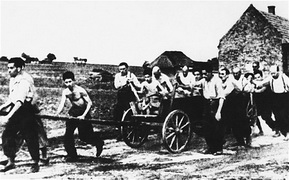 The 10 Worst Cars Detroit Ever Produced
My parents owned two of these plus an AMC Gremlin (amazingly left off this list) which is why to this day they refuse to buy any American cars. And here are some reviews of the Chevy Vega:

"As near as I could tell, the car was built from compressed rust."

"My Chevy Vega actually broke in half going over railroad tracks. The whole rear end came around slightly to the front, sort of like a dog wagging its tail."

"Burned so much oil, it was single-handedly responsible for the formation of OPEC."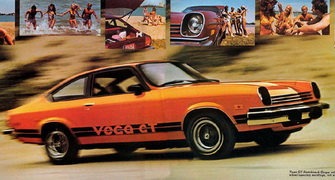 Driving While Blonde: Polish Edition
This week's episode is from a Polish show called Nauka Jazdy ('Driving School' in English), a reality show that follows various driving instructors. And let's just say that Asia found the whole managing the gas and clutch while steering thing very challenging.

Winning!
So Michelle Wilson of Prescott, AZ has the best booking photo of the year. And why was she so happy? Well mostly because she's a happy, violent drunk:

* Hit "numerous curbs" and drove on the sidewalk

* Said, "I don't have to walk fucking anywhere" when approached by a cop

* Shoved an officer after declining to take field sobriety tests

* Had to be taken to the ground while scuffling with a cop

* Kneed a second officer in the crotch while being handcuffed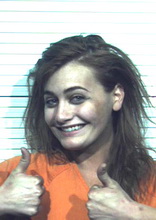 White Trash Engineering
If it's dumb but it works and looks like crap...well you might be a redneck engineer.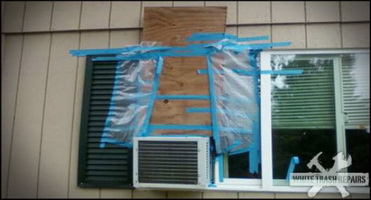 Prehistoric Dudes Did Freaky Things To Their Penises Too
Men have been fighting boredom and horniness for millenia and as always it's the penis that pays the price.

Analyses of phalluses in Paleolithic art show evidence of ornamental surgery performed on penises. Javier Angulo, the lead author of the study and the chair of the Department of Urology at Spain's Hospital Universitario de Getafe, confirms that "modern primitives modified [their] genitals with the use of tattooing, perforations, and cuttings to change their appearances."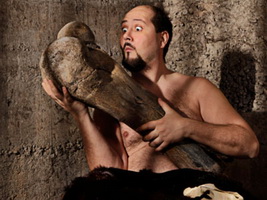 The Six Million Dollar Man Appeals to the VA
Well $6 million might have been a lot in 1974 but now he's just outdated government surplus.

Dear Veterans Administration:

I am at the end of my rope dealing with a series of medical conditions brought about by my military service. Clearly the government is facing budget shortages, and I acknowledge that I have enjoyed the benefits of surgical treatments that cost upward of $6 million (1974 dollars).
A faint mechanical sound that emitted from the legs while I was running during the years early after the surgery became distractingly loud once I reached my late 40s. Eventually, the computer interface between my lower spine and the legs failed, and I have needed a wheelchair since 1996. Occasionally my legs will come to life if I pass close to wireless internet hotspots, but the motions are completely random.
The Yahoo AoSHQ group. You know the way.
Tonight's post brought to you by Steve Austin: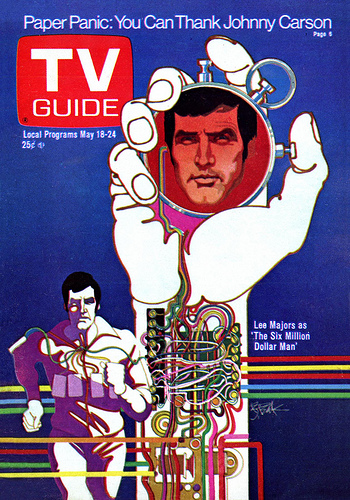 Notice: Posted by permission of AceCorp LLC. Please e-mail overnight open thread tips to maetenloch at gmail. Otherwise send tips to Ace.

posted by Maetenloch at
10:00 PM
|
Access Comments