« World Series Game 7 Thread
|
Main
|
Saturday Morning Open Thread »
October 28, 2011
Overnight Open Thread
Heh. Finally a use for a poodle! A zombie trim! I keed, I keed. I like doggehs. Really.
Halloween is nearly here. This is a timely list as you watch scary movies this weekend. 13 Horror Movies And The 'True Stories' They Are Based On.

The Hills Have Eyes: The film is reportedly inspired by the story of Sawney Bean, a Scotsman from the 15th or 16th century. The story goes that Bean was the son of ditch digger who did not want to follow in his father's foot steps. So, as most young men do, he ran away with a girl and holed up in a cave by the sea. Because neither of the cave dwellers worked, they had to make due with ambushing travelers on the road, stealing from them then killing and eating the corpses. Bean and his wife had many children and grand-children all through incest since they never left their cave except to go "shopping".

They reportedly murdered and eat more than 1000 people before they were finally caught by King James, who later went on to write a bible I think. Their punishment was almost as wicked as their crime as the men were sentenced to death by blood loss after having their hands, feet and genitals cut off. The women were forced to watch before they were all burned alive.

It is disputed that this story might be false and only used as Anti-Scot propaganda as it all happened because Sawney Bean would rather kill and eat other people than put in an honest days' work.
Juggalos Are A Gang?
So this past week, the FBI released their Newest Gang Threat Report. Based on what is on page 22, I'd swear The Joker is alive and well. OK, not really but I guess gang-bangers dressed as clowns can be pretty scary. Of course, most people associate juggalo with fans of the group Insane Clown Posse.

Tug Toner
Boy, if you thought that the Shake Weight was ridiculous, check out the Tug Toner.


Pet Costumes
21 Funny Animals In Costume. Poor doggehs. Don't be fooled. That's really Ace in the above photo. I did laugh at the Hannibal Lector doggeh.

Can You Tackle?
If so, then this might just be right up your alley. Lingerie Football League IX Sweepstakes. I bet the winner will get hurt! Of course, the obligatory uber estrogen blogs are all up in arms over it. Like Jezebel. I still think these ladies will probably flatten the winner. And they probably won't mind it one bit.
Adventures in Dating
Chemjeff, whatever you do, don't do this. Far easier ways to get out of this jam. Panicked Man Calls 911 When Date Shows Up While Girlfriend Is Still At Home.

Police in Colorado said a man panicked and called 911 when his Craigslist date showed up while his girlfriend was home, claiming the date was a burglar.

Colorado Springs police said Keith Gaylor, 24, arranged on Craigslist for a woman to visit his home and he panicked when his girlfriend came home unexpectedly and the "other woman" started to knock on the door about 3 a.m. Wednesday, The (Colorado Springs) Gazette reported Thursday.

Gaylor called 911 and reported a woman with a gun was attempting to break down his door, police said.
Friday Night Music
Remember that group Enigma? The one with the Monks that could bust out a beat and stuff? Well, it looks like they're back and dabbling in Metal this time under the name Gregorian. I don't exactly know what to think on this one but click here to hear their version of AC/DC's Hell's Bells.

Moron Games
Seriously, if we can't do a national moron meetup, we can at least get together and do something like this. Of course, we'd have to invite the trolls to be targets.

Real Life Austin Powers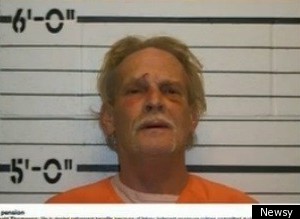 No, he's not a secret agent. Evidently he's a judge. Former judge that is. Here's a refresher on what this judge did.

While seated on the bench, an Oklahoma judge used a male enhancement pump, shaved and oiled his nether region, and pleasured himself, state officials charged yesterday in a petition to remove the jurist. According to the below complaint filed by the Oklahoma Attorney General, Donald D. Thompson, 57, was caught in the act by a clerk, trial witnesses, and his longtime court reporter (these unsettling first-hand accounts will make you wonder what's going on under other black robes). Visitors to Thompson's Creek County courtroom reported hearing a "swooshing" sound coming from the bench, a noise the court reporter said "sounded like a blood pressure cuff being pumped up." Thompson, the complaint charges, even pumped himself up during an August 2003 murder trial. The AG's petition quotes Thompson (pictured above) as admitting that the pump was "under the bench" during the murder case (and at other times), but he denied using the item, which was supposedly a "gag gift from a friend."
Well, he's back in the news as
his effort to get his pension reinstated has been denied
.
Tonight's ONT brought to you by: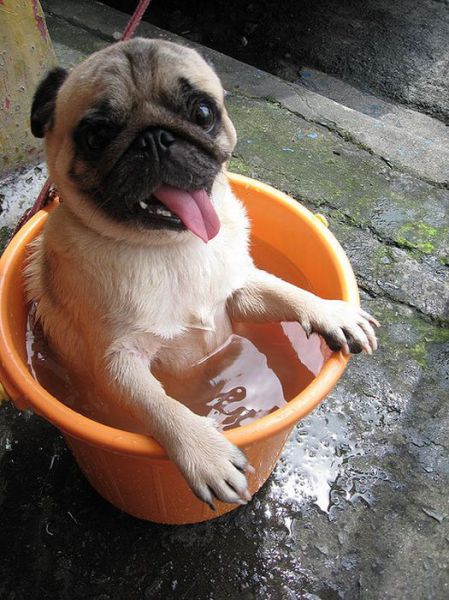 Notice: Posted by permission of AceCorp LLC. Please e-mail overnight open thread tips to maet. Otherwise send tips to Ace.
PUT TEXT YOU WISH TO USE AS VISIBLE LINKING-LANGUAGE HERE
&topic=world_news">

posted by CDR M at
10:01 PM
|
Access Comments