« World Series Thread
|
Main
|
Top Headline Comments 10-28-11 »
October 27, 2011
Overnight Open Thread
This site has some updated versions of 'The World According to X'. They're pretty funny and have more than a kernel of truth. You can even order prints and t-shirts of these.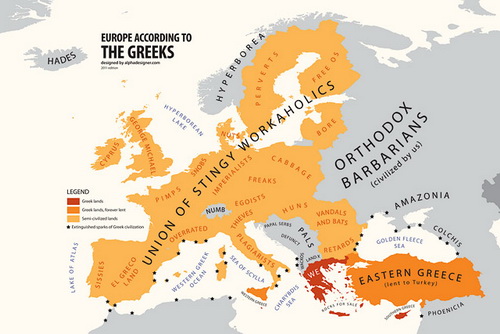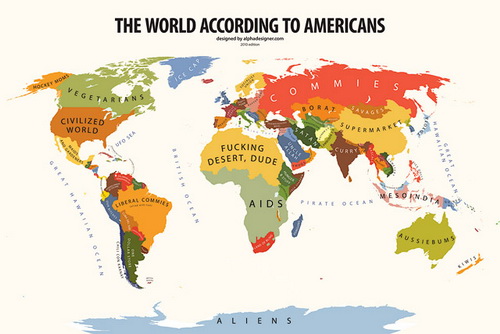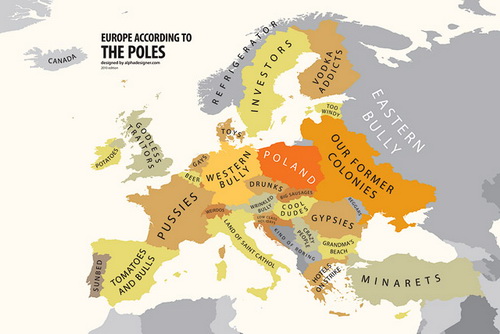 The U.S. Debt in Terms We Can All Understand

• U.S. Tax revenue: $2,170,000,000,000
• Fed budget: $3,820,000,000,000
• New debt: $ 1,650,000,000,000
• National debt: $14,271,000,000,000
• Recent budget cut: $ 38,500,000,000

Let's remove 8 zeros and pretend it's a household budget.
• Annual family income: $21,700
• Money the family spent: $38,200
• New debt on the credit card: $16,500
• Outstanding balance on the credit card: $142,710
• Total budget cuts: $385
CLEARER, huh?
Ah so basically the federal government is my deadbeat cousin-in-law.
Your government at work: The Court Verdict That You're Not Allowed To See
Okay Adnan Farhan Abd Al Latif may be the jihadiest terrorist there ever was, but shouldn't the court's decision regarding his appeal be open to the public? This seems un-Constitutional in spirit if not the letter. If you want to keep the details classified, then just use a military tribunal dammit.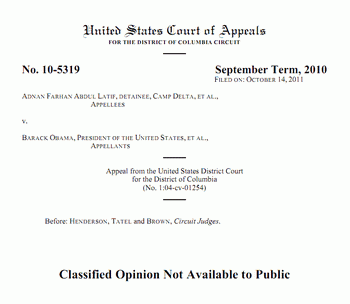 Also:
US Bill Forbids U.S. Citizens From Planning to Smoke Pot in Amsterdam
Because God forbid some American might consider going overseas and doing a little reefer where it's legal.
"The House Judiciary Committee passed a bill yesterday that would make it a federal crime for U.S. residents to discuss or plan activities on foreign soil that, if carried out in the U.S., would violate the Controlled Substances Act (CSA) — even if the planned activities are legal in the countries where they're carried out. H.R. 313, the "Drug Trafficking Safe Harbor Elimination Act of 2011," is sponsored by Judiciary Committee Chairman Rep. Lamar Smith (R-Texas), and allows prosecutors to bring conspiracy charges against anyone who discusses, plans or advises someone else to engage in any activity that violates the CSA, the massive federal law that prohibits drugs like marijuana and strictly regulates prescription medication.
I think Rep. Smith's constituents need to check his schedule and see what other crap he's wasting his time on. Sounds like he needs to spend a lot more time at home with his family.
The Real Reason Ron Paul Wants Metal Currency
Well now it's all clear.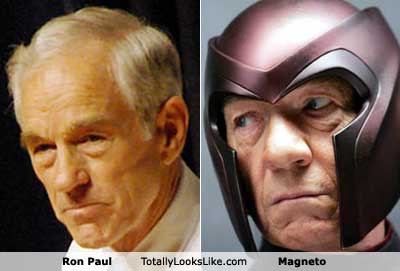 The Awesomeness of the 121,000ft Amateur Rocket

On September 30, Derek Deville's Qu8k (pronounced "Quake") rocket blasted off from the Black Rock Desert in Nevada, screaming to an altitude of 121,000 feet. It was returned safely to earth and fully recovered (three miles from the launch site).
Now all they need is a decent guidance system and a warhead.
Also:
Even Astronauts Don't Get To Skip US Customs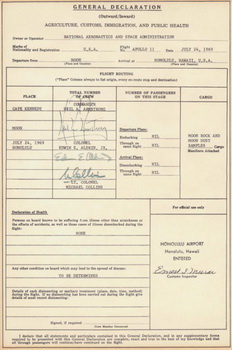 What English Sounds Like to Foreigners
A short film made entirely of fake English. This is probably what you sound like to taxi drivers.

Also here Italian musician Adriano Celentano sings some fake English:
The 5 Most Overused Jokes On the Internet
Well long-time readers of this blog (or really any series-of-tubes users) already hate are very familiar with most of these. And they're still pretty.damn.funny. Well unless you're a Hatey McStickinthemud.

Comedic conventions that we all take for granted and use over and over again even though they've lost their humor years ago. Like 21st century rubber chickens and chattering teeth. Things you recognize as funny because of their association with comedy, but still seem to hold no inherent humor. There's just no reason for these "jokes" to continue. Much like circus clowns, they must have been funny at one point, but now they just inspire nightmares.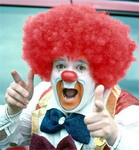 Geronimo Driving A Car
Yes this actually happened.

The photograph of Geronimo driving a car was taken on June 11, 1905, at the Miller brothers' 101 Ranch, located southwest of Ponca City, Oklahoma.

'The car is a Locomobile, and the Indian in full headdress to Geronimo's left is Edward Le Clair Sr., a Ponca Indian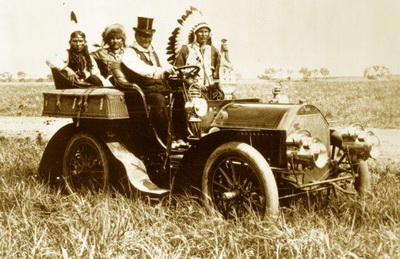 Hot New Fashion: Designer Vaginas
Oh my. I can't tell if this is just a sign of boredom, another step in the female attractiveness/self-esteem arms race or just a new revenue source for gynecologists.

Designer vagina surgery is big business: according to the American Society for Aesthetic Plastic Surgery, in 2009 female consumers spent an estimated $6.8m (£4.4m) on these procedures (the figure counts only plastic surgeons, not gynaecologists).
I am unsure of what attractive vaginas are supposed to look like, but after a few presentations with their before-and-afters, a clear surgical ideal emerges: labia inflated to banana-like pontoon proportions, a look that I can only describe as pure, mammalian oestrus. The aesthetic ideal goes one step further when Alinsod, who practises in body-conscious southern California, tells us that his most popular labiaplasty procedure is one he invented, a "smooth" look, called the Barbie (after the doll), that involves shearing off the entire labia minora, the inner lips, to leave a "clamshell" look.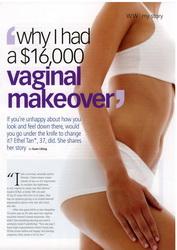 Yahoo group. That is all.
Tonight's post brought to you by productization: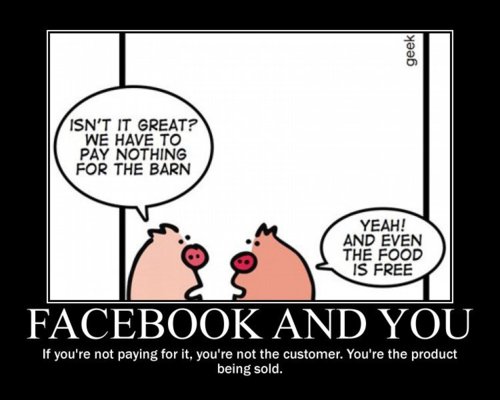 Notice: Posted by permission of AceCorp LLC. Please e-mail overnight open thread tips to maetenloch at gmail. Otherwise send tips to Ace.

posted by Maetenloch at
10:23 PM
|
Access Comments