ę Fourth Round Knockout? Romney Ahead or Statistically Tied for Lead In All Four Early Voting States, Says CNN Poll
|
Main
|
Top Headline Comments 10-27-11 Ľ
October 26, 2011
Overnight Open Thread
Is Education The Common Thread To Our Political Dramas?
Well not all of them but it does seem to be a root cause for a lot of current political issues.
To start with our public schools are not doing a very good job. That's bad enough but fixable over time.
But worse we're paying way too much for the poor educations that our kids get.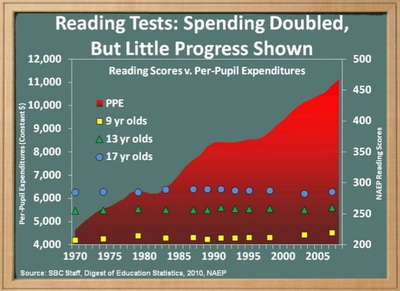 So since 1970 we're now spending almost 3 times as much on education per student (in constant dollars) and getting jack sh!t for it.
And the only thing worse than an expensive, under-performing public school system is an uber-expensive university system that encourages students to take on debts approaching a house mortgage yet leaves them ill-prepared to actually earn a living, much less pay back their loans.
Which is pretty much what we have.
Here Bookworm points out that if you distill the causes behind Occupy Wall Street into two words, they would be student loans:

Because it seems as if every one of the loopy Occupy Wall Street dudes and dudettes interviewed complains about those students loans. (See here, for example.) Two out of thirteen of the demands on the Occupy Wall Street website focus on student loans

...Itís pretty clear that a core issue animating these protesters is the ridiculous debt obligations that they voluntarily assumed. Itís therefore almost funny to see the working class union types leaping on board to help out kids whose demands, if acceded to, will pile ever greater debt on the ordinary working stiffs in America.
And now Obama is considering an executive order that would lower student loan payments to no more than 10% of a graduate's income. Will this help? Nope - the average borrower would only save about $5 per month:

Using these values as the high and low bounds of average student debt over the last ten years, the monthly savings for the average student loan borrower would be between $4.50 and $7.75 per month. Clearly, this isnít going to save the economy. While borrowers with bigger balances would save more, this is the average. And even someone with $100,000 in loans would only cut their monthly payments by $28.50.
If you're effectively unemployable in your field, cutting you monthly debt payment by $5 is not going to solve the job - or loan - problem. So expect student loans and the semi-worthless degrees they paid for to continue generating political heat.
Why Reporters Should Work in a Factory First
So they don't come off sounding like naive, sheltered dumbasses. Granted the conditions in the Amazon warehouse don't sound particularly cushy but it's hardly Upton Sinclair territory.

The newspaper interviewed 20 people who worked in an Amazon warehouse in the Lehigh Valley in Pennsylvania. They described, and the newspaper verified, temperatures of more than 100 degrees Fahrenheit, or 37 degrees Celsius, in the warehouse, causing several employees to faint and fall ill and the company to maintain ambulances outside. Employees were hounded to ďmake rate,Ē meaning to pick or pack 120, 125, 150 pieces an hour, the rates rising with tenure.
And one commenter notes that the writer conflates a
heat index
of 100 with a temperature of 100 degrees.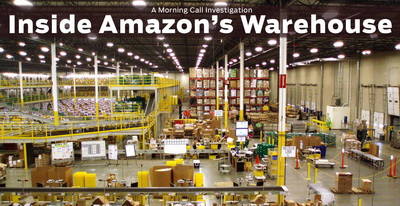 Can You have Too Many College Graduates?
Well South Korea is finding out that the answer is most definitely yes:

Much of the pressure arises because Koreans believe their children must go to college to guarantee themselves a middle-class future. As a result, Korea has one of the highest college-going rates of any nation ó a category in which, as Obama has complained, the United States has slipped to 12th. More than 60 percent of Koreans ages 25 to 34 have higher educations, compared with about 40 percent in the United States, and the gap is growing.

But Korean officials are alarmed that many graduates are not finding jobs ó more than 40 percent in the past year, even though the Korean economy was doing pretty well. That is why President Lee Myung-bak is promoting alternatives.
'The Good, the Bad and the Ugly' Locations
Someone spent a lot of time and effort tracking down all the set locations used in the classic movie and I'm glad they did. The scenery really is beautiful and iconic.

The Good, the Bad and the Ugly ( FILMING LOCATION VIDEO ) Leone Eastwood Ennio Morricone theme song from Herve Attia on Vimeo.
Some War Pr0n
Here some Taliban attempt to ambush soldiers from the 3rd Battalion, Princess Patricia's Canadian Light Infantry. They fail and soon have helicopters running them down. Some of the best helmet-cam footage I've seen to date.

The Color Pink Does Not Exist
Because there is no frequency of light that matches the color 'pink'. Rather it's a quirk of our brain that we perceive a mix of red and blue responses in our eyes as a separate color. Which means sadly that there will never be a pink laser.

The Draining of Color in Modern Movies
No you're not imagining it - movies really are darker and duller color-wise these days. This is supposed to make them grittier and more 'real'. But reality is closer to technicolor than the dull blue tint that's all the rage these days.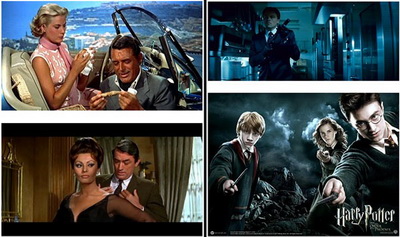 Translating Scientist-speak
One of the reason the MSM's coverage of science-related stories is so bad is that most science reporters don't understand science-speak. The damning part is that this is supposed to be their full-time job yet they never get any better at it.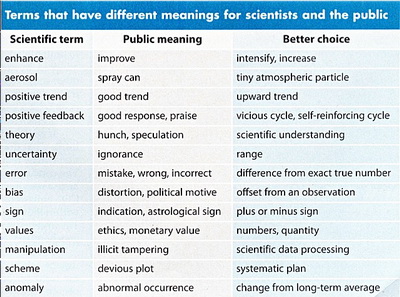 Pregnant Performance Artist Pulls Off Live Birth on Stage
As performance art which I guess does require a bit of timing. I'm just wondering who the audience was.

Both mother (Marni Kotak) and baby (a boy, who was not, ultimately, called "art," but given the moniker Ajax) are apparently happy and healthy and probably quite pleased with themselves. The birth occurred, yup, in a gallery, in front of a crowd of onlookers at the appropriately named Microscope Gallery, reportedly with the baby's father on hand, at 10:17 on Tuesday morning.
The Village Voice, meanwhile, just missed the birth; by the time they arrived they saw "Kotak calmly eating a banana, the placenta in a bowl, and the baby's father, Jason, holding his son who was wrapped in a blue towel.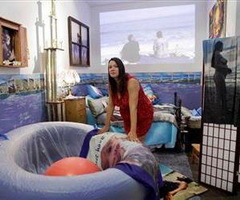 Tonight's post brought to you by the semi-mythical Playboy for the blind: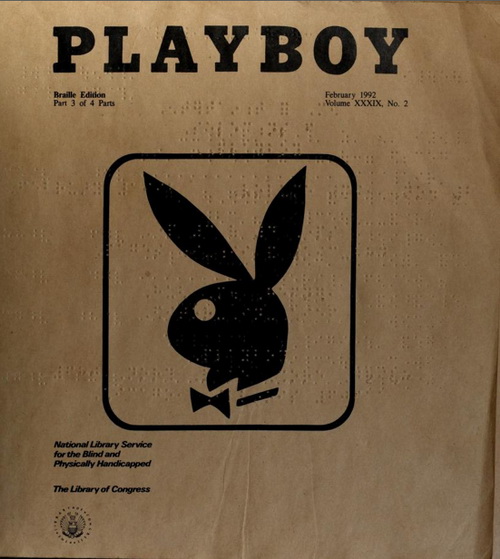 Notice: Posted by permission of AceCorp LLC. Please e-mail overnight open thread tips to maetenloch at gmail. Otherwise send tips to Ace.

posted by Maetenloch at
09:55 PM
|
Access Comments