« Top Headline Comments 10-20-11
|
Main
|
DOOM: Now in pine, teaberry, and sandalwood scents! »
October 20, 2011
BREAKING: Gadaffi Killed? Update: Libya's Information Minister Confirms
Not entirely confirmed but it sounds more and more likely he was either killed or wounded after being captured when his hometown fell to the rebels/interim government.
Former Libyan leader Muammar Gaddafi died of wounds suffered on Thursday as fighters battling to complete an eight-month-old uprising against his rule overran his hometown Sirte, Libya's interim rulers said.

His killing, which came swiftly after his capture near Sirte, is the most dramatic single development in the Arab Spring revolts that have unseated rulers in Egypt and Tunisia and threatened the grip on power of the leaders of Syria and Yemen.

"He (Gaddafi) was also hit in his head," National Transitional Council official Abdel Majid Mlegta told Reuters. "There was a lot of firing against his group and he died."
Good riddance to bad rubbish.
Justice.
Sergeants Kenneth Ford and James Goins.
And the 243 passengers and crew of Pan Am 103.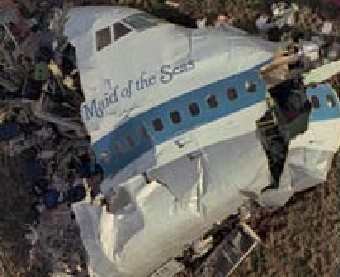 posted by DrewM. at
08:36 AM
|
Access Comments