« Fast & Furious: We Don't Know What We Don't Know
|
Main
|
Twinkles: Open Mike Night at Occupy Wall Street »
October 18, 2011
Abducted Israeli Soldier Gilad Shalit Returned Home to Family, But At Great Price
It's Not A Repost, It's An Homage: I'm just doing my own "reinterpretation" of DrewM's original.
Why remake a classic? Well, this remake is better, because I'm casting Zooey Deschanel and Katy Perry as hot twin sisters.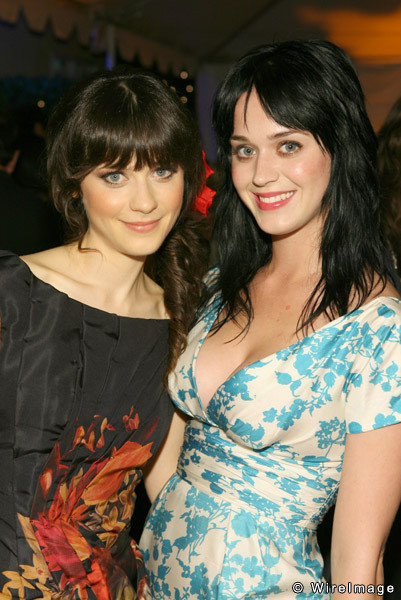 ...

After being held hostage by Hamas for five years, it's good that Shalit is home now.
But Hamas drove a hard bargain-- the kidnapped soldier in exchange for more than 1,000 Palestinian prisoners, almost all of them terrorists.
Netanyahu told reporters that the case of the abducted soldier was among the toughest he inherited when he assumed office 2 1 / 2 years ago. He said Israel had paid a "heavy price" to secure Shalit's release.

"On this day," Netanyahu said, "all of us are united in happiness and pain."

While Israeli officials offered a subdued homecoming ceremony for Shalit, reflecting their concern about the Palestinian militants who were being freed, Hamas leaders organized a triumphant reception for those former prisoners.

The first busloads of released Palestinians, including women, crossed the border into Egypt around the same time Shalit was handed over to the Israelis. The Palestinians were taken to Gaza and the West Bank, where jubilant crowds awaited them, and to a few other locations.

In Gaza, buses transporting the freed prisoners arrived around midday. Crowds of Hamas fighters, including some of the men who kidnapped Shalit in 2006, were among the well-wishers. Relatives swarmed over the buses looking for their loved ones.

...


On Monday, Netanyahu's office released a letter the prime minister had written to the relatives of the victims of [attacks carried out by the Palestinian militants released today].

"Numerous misgivings accompanied me throughout the negotiations," the prime minister wrote. "You were always in my thoughts." He said the swap was "among the most difficult" decisions he's ever made.
Unfortunately, negotiating with terrorists only encourages further terrorism. In the West Bank, crowds chanted "The people want a new Shalit" -- that is, let's capture another Israeli so we can do this all again.

posted by Ace at
12:35 PM
|
Access Comments