« Monday Night Football Thread
|
Main
|
Top Headline Comments 10-18-11 »
October 17, 2011
Overnight Open Thread
Uh Oh: Jamie 'Mistress of Disaster' Gorelick joins Defense Policy Board
So I guess now we know the direction the next national disaster will come from.

Former Secretary of State Madeleine Albright and retired Marine Corps Gen. James Cartwright are among five new members of the Defense Policy Board, a panel advising top Pentagon officials on matters of defense policy.

Defense Secretary Leon Panetta also named Jamie Gorelick, former deputy attorney general and member of the 9/11 Commission, former U.S. congresswoman Jane Harman and retired Adm. Gary Roughead, former chief of naval operations.
Hey what could possibly go wrong?
Still you may want to start shorting all your defense stocks.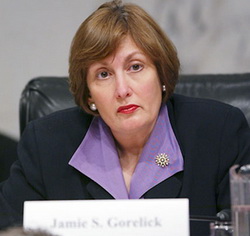 [And for those curious about how she got her moniker, go here.]
So How's That European 'Multi-culturalism' Working Out?
Well about this well:

This is what London has come to. Halal food in all schools. No eating in front of your Muslim colleagues during Ramadan. Special accommodations for Muslims in public buildings. Officially sanctioned sharia courts.

And above all, no "racist" speech. Muslims may gather and scream "Death to those who insult Islam!" with impunity. But a non-Muslim who objects to the spread of sharia may be arrested, charged, convicted, fined, and slapped with an Anti-Social Behavior Order (ASBO) forbidding him from taking part in any activist events for several years.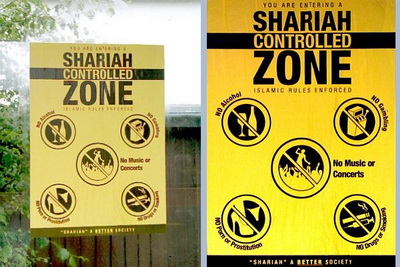 And recent immigrants to Switzerland
are now demanding that the Swiss flag be changed
. See if you can guess what they object to.
But
Jack Daniels don't care
.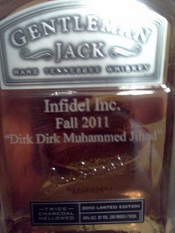 Facts (and Diseases) Too Politically Incorrect to Report
Yep no matter the facts, just remember that we are ALL at risk - even the house-bound celibate elderly.
Fun Facts About The GOP First Spouses
100 quatloos to the first moron that can tell how Michele Bachmann and her husband first met without looking it up.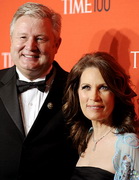 Was the Entire 'Sybil' Story All A Fraud?
Well the movie sure freaked me out as a kid, but since then the APA has been steadily moving away from multiple personality disorder as an actual diagnosis. And now author Debbie Nathan seems to have a smoking gun showing that the original story was made-up under pressure from the original psychologist, Cornelia Wilbur:

One may afternoon in 1958, Mason walked into Wilbur's office carrying a typed letter that ran to four pages. It began with Mason admitting that she was "none of the things I have pretended to be.

"I am not going to tell you there isn't anything wrong," the letter continued. "But it is not what I have led you to believe. . . . I do not have any multiple personalities. . . . I do not even have a 'double.' . . . I am all of them. I have been essentially lying."

Before coming to New York, she wrote, she never pretended to have multiple personalities. As for her tales about "fugue" trips to Philadelphia, they were lies, too.
My mother actually met Shirley Mason several times in the 80s at various art events and always said that she was very nice and surprisingly normal for someone with MPD. Well now we may know why.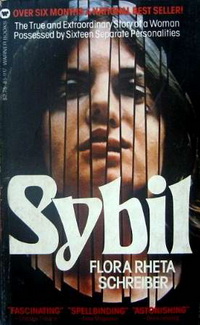 Apropos of Nothing: How To Remove Bloodstains
Oh those dirty stab wounds.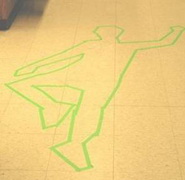 What The Top Pros From Obscure Sports Make
It turns there's a lot of money in surfing ($500K) and darts ($1 million+), but not so much in bowling. But you'll never guess which non-mainstream sports has the top high-earner.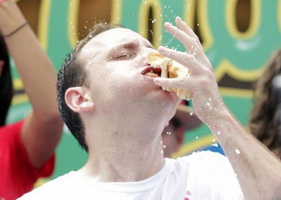 Got .50BMG?
This along with a Leupold scope could be yours for the low, low price of $9299. For when you have to take down zombies or light armored vehicles from a mile out.


Also Hornady
is now offering special anti-zombie rounds
.
Science: Study Says Overweight Men More Attractive If Wealthy
Okay kinda duh if you've ever looked at many of the couples in exclusive shopping districts. But this time they give an exact formula for how much more you have to earn to make up for your belly:

According to Chiappori's formula, men compensate for flab with cold, hard cash, while women make up for an extra layer of pudge with an extra year of education.

For every 10 percent increase in their body mass index, or BMI, single men must increase their annual salary by two percent to compete in the same dating pool, according to Chiappori's working paper, "Fatter Attraction." BMI is calculated by dividing a person's weight by his height.

A six-foot (180-centimeter) man who weighs 180 pounds (80 kilograms) -- just about the perfect BMI -- and earns an annual salary of $100,000, for instance, would have to get a $2,000 raise if he packed on about 20 pounds (nine kilograms) and did not want to downgrade the level of women he could date.
But not to worry ladies - you can make up for your flab by getting more educated. But probably only up to a certain point.
A hefty woman can make up for her less-than-perfect body by being more educated.

If a single woman who is 5-foot-8 (170 centimeters) and weighs 140 pounds (65 kilograms) gains seven pounds (three kilograms), she must have one year more of education to remain at the same level of attractiveness to potential suitors.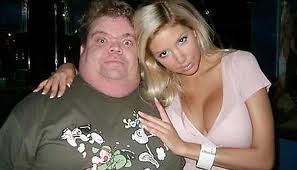 The Yahoo AoSHQ group. Bla bla bla. And don't forget about the Job Bank.
Tonight's post brought to you by 32 K bytes of on-board RAM!!!: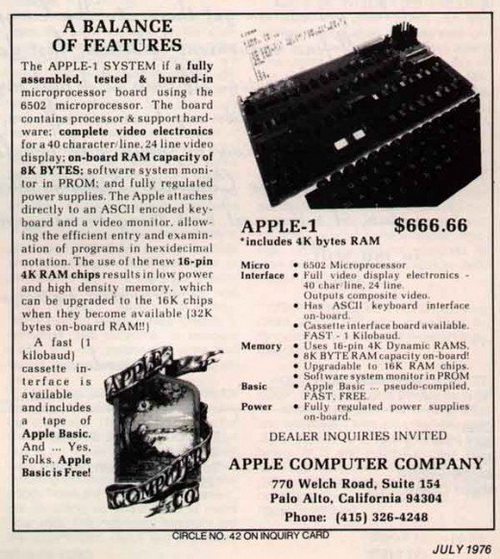 Notice: Posted by permission of AceCorp LLC. Please e-mail overnight open thread tips to maetenloch at gmail. Otherwise send tips to Ace.

posted by Maetenloch at
09:50 PM
|
Access Comments