« Dick Durbin: We Don't Have the Votes to Pass This Phony Jobs Bill
|
Main
|
Top Headline Comments 9-30-11 »
September 29, 2011
Overnight Open Thread-Weak Sauce Edition [CDR M]
Ah yes, the evolution of a Liberal. Scary.
Evenin' all. It's time for the ONT.
This was a pretty good read last night. Chicks With Guns.

Pop quiz: Name one accessory that grandmothers, moms, girls, wealthy socialites, middle-class females and low-income women might be likely to own — and cherish — all across America.

If you answered "a gun," you'd be correct.

Based on polling research and gun-sale statistics, an estimated 15 million to 20 million women in the United States own their own firearms.
I can't believe Pamela (picture #7 in the slideshow) has a .454 Casull. That's some heavy duty firepower there.
Jersey Girls Don't Pump Gas
The stoopid is strong with these ladies. I hated NOT being able to pump my own gas when I passed through Oregon and New Jersey. In Sicily, they'd rip you off if you weren't paying attention. They'd pretend to be filling up your tank when they were actually filling up a container.


Redneck Repairs
Don't try some of these at home. Ah, who am I kidding? I guarantee you we all have done something like these. Here are 25 Example Of Redneck Ingenuity.

The Worst Products For Men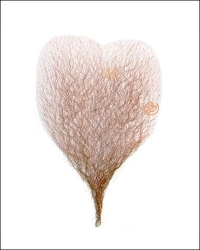 There are some strange products out there for men. I had no idea that there was even a market for a chest hair toupee. Seriously. WTF? I guess it's better than going the Eric Cartman route as he did with Scott Tenorman's pubes to make a beard. Here are The 10 Worst Products For Men. Scary.

While some men shave or laser their chest to achieve a smooth, hairless look, other, naturally smooth chested men, pine for a manly carpet of chair. For these men, the chest hair toupee was invented. Available in black, brown, or gray, these chest pieces are made of real human hair. How do you even apply this thing? Glue? Tape? At any rate it is perfect for its target audience: middle-age men who like to wear halfway unbuttoned Hawaiian shirts and yet are lacking the tuft of hair sticking out that is necessary to complement their gold chain necklaces.

The Good, The Bad, And Ugly
This came out a few years ago but it's still pretty cool. It is a remix of Ennio Morricone's The Ectasy Of Gold.


Not A Good First Date
Ouch. Man Shoots Self On First-Date. Somebody was playin' with their gun in the car when they should've been playin' around with their date. That would've ended with a happy ending I'm sure.

A-10 Doin' What It Does Best
Pretty riveting video from an A-10 supporting some US troops on the ground in what sounds like a very heavy firefight.


Tonight's ONT brought to you by:
PUT TEXT YOU WISH TO USE AS VISIBLE LINKING-LANGUAGE HERE
&topic=world_news">

posted by Open Blogger at
10:00 PM
|
Access Comments