« Ann Coulter: Troy Davis Is Guilty As Hell (And, Oh Yeah, The Media Is Lying To You)
|
Main
|
Troy Davis Executed »
September 21, 2011
Overnight Open Thread
True Fact: Return Of The Jedi Still Isn't Profitable
After almost 30 years and despite being the 15th highest grossing film of all time it turns out that Return of the Jedi has yet to show a profit on paper. This is all thanks to the magic of Hollywood Accounting where 98% of all movies end up 'losing money' and yet they just keep making more of them.
But of course these accounting rules are insane and the movie industry overall is quite profitable. And when the rules have come up in court, the juries have usually also found them insane and ruled against the studios. But they persist in doing it this way, laughing all the way to the Bel Air branch of Credit Suisse.
And this is why the actor who played Darth Vader, David Prowse, still hasn't seen even a single residual check from the RotJ:

"I get these occasional letters from Lucasfilm saying that we regret to inform you that as Return of the Jedi has never gone into profit, we've got nothing to send you. Now here we're talking about one of the biggest releases of all time," said Prowse. "I don't want to look like I'm bitching about it," he said, "but on the other hand, if there's a pot of gold somewhere that I ought to be having a share of, I would like to see it."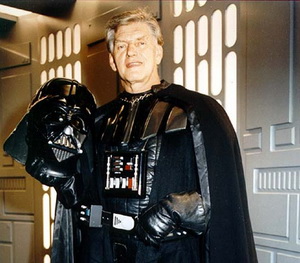 This is just one of the 6 Things the Film Industry Doesn't Want You to Know.
Oh and if your childhood hasn't been raped enough - here's Lucas' latest change in the Star Wars blu-ray.
How America Makes Millionaires of Ungrateful British Actors

"A lot of America's global actions stink. The U.S.'s international focus is based on money."

Guess who is responsible for the above quote. Is it:

a.) Jacques Chirac
b.) Fidel Castro
c.) Vladimir Putin
d.) Captain Jean-Luc Picard

(Hint: The answer can be added to the list of reasons why Kirk was the better Starship captain.)
Reason #217 why actors are called 'actors' and not 'actor-thinkers'.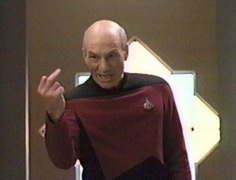 The Post Office Can Survive, But It Can't Stay Blue

The decline of the USPS – one of America's oldest and best-known institutions – is one of the most visible examples of the fall of the Blue Social Model. The financial collapse of the Postal Service has been one of the main stories of the past few weeks, generating a number of proposals to fix the organization's woes.
Well PJ O'Rourke who got the chance to see to see lots of socialist worker's paradises first hand during the 80's had this observation:
"To grasp the true meaning of socialism, imagine a world where everything is designed by the post office, even the sleaze." -- P.J. O'Rourke
And like the socialist countries he visited the Post Office is also going bust.
Do Not Taunt Happy Fun Compact Fluorescent Lamp
You wouldn't like it when it gets angry...or broken.

Modern CFLs are supposed to last between 8,000 and 15,000 hours, as opposed to incandescent lamps that typically last around 1,000 hours. Thomas' experience, though, hasn't quite lived up to the hype:

...Ed Waage points out that over 15,000,000 fluorescent lamps were sold in California in 2001. Survey results indicate less than half a percent were recycled. This means that almost all fifteen million mercury missiles (as I like to call them) were probably disposed of in the trash... and are now leeching mercury into the ground or atmosphere.
Recently I was finally forced to buy some CFLs - and found out personally how much they suck. One burned out within 30 hours and the other one is weak and sputtering, and probably won't make it past a month or two. Now I'm hoarding all my incandescents since at least they work.
Italian Seismologists' Manslaughter Trial Begins Next Week
Basically for failing to predict the 2009 L'Aquila earthquake and its severity although the local residents claim it's about risk assessment:

The view from L'Aquila, however, is quite different. Prosecutors and the families of victims alike say that the trial has nothing to do with the ability to predict earthquakes, and everything to do with the failure of government-appointed scientists serving on an advisory panel to adequately evaluate, and then communicate, the potential risk to the local population.
Look earthquakes have been known to knock down buildings - especially medieval-era stone buildings - for thousands of years. You'd have to be an idiot to not be aware of this. And they are.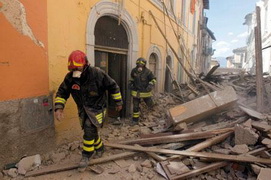 The Space Pen and Pencil Myth
You've probably heard the morality tale of the practical pencil-using Russian cosmonauts versus the extravagant pen-using American astronauts. Well it's not really true. And since graphite is conductive, there are quite sound reasons for not wanting any broken pieces floating up into exposed circuit boards.

There's a popular myth that NASA spent "millions" of dollars developing a pen for astronauts to use in the weightless environment of a space ship — while their sensible Russian counterparts were happy to use the low-tech pencil. Alas, for all its appeal and plausibility, this is not true. Initially, astronauts and cosmonauts were both equipped with pencils, but there were problems: if a piece of lead broke off, for example, it could float into someone's eye or nose. A pen was needed, one that would defy gravity, write in extreme heat or cold, and be leak proof: blobs of ink floating around the cabin would be more perilous than a stray pencil lead. A long-time pen maker named Paul C. Fisher patented the "space pen" in 1965 (which he had developed at the cost of a million dollars, at the request of but not under the auspices of NASA.) NASA bought four hundred of them at $6 each, and, after a couple of years of testing, the pens were put into space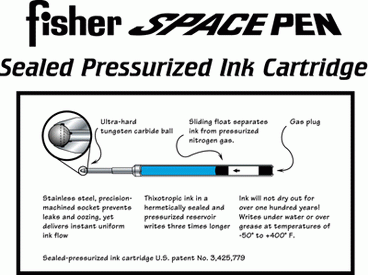 Got Bulletproof Vest?
If not, then you can pick up a level 3-A one for just $360. Social gatherings, pharmaceutical exchanges, moron meetups - you never know when they'll come in handy!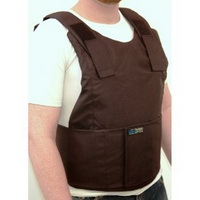 Cant afford one? Then go here:
How to Survive a Gunshot Wound
Things That Make You Undateable
And most of these apply to guys as well as the ladies although this one is almost always a female thing:

6. Being a pretty, pretty princess. I don't care if you only eat organic. Make an exception if he takes you to a nice restaurant (unless you have an allergy or other health restrictions). Even if the venue isn't your favorite place, at least pretend to have fun. Gazing out the window with a dramatic, sullen look on your face makes even the hottest girl look hideous.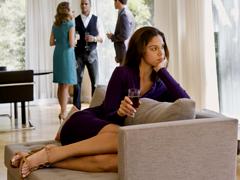 Tonight's post brought to you by you had me at number 1: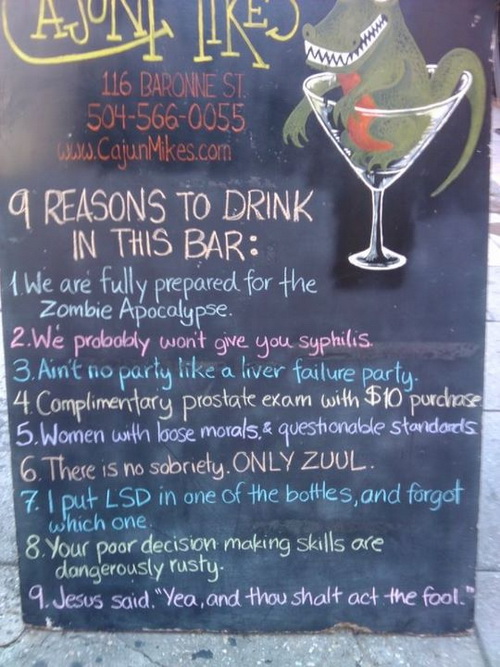 Notice: Posted by permission of AceCorp LLC. Please e-mail overnight open thread tips to maetenloch at gmail. Otherwise send tips to Ace.

posted by Maetenloch at
10:17 PM
|
Access Comments