« NFL Pickem Week 2
|
Main
|
They'll Tell You Who They Want To Run: McClatchy-Marist Poll Finds Palin Within Five of Obama 49-44 (Perry Loses by Nine, 50-41) »
September 20, 2011
Overnight Open Thread
Well first can you even see colors: Do you see numbers in all of these circles?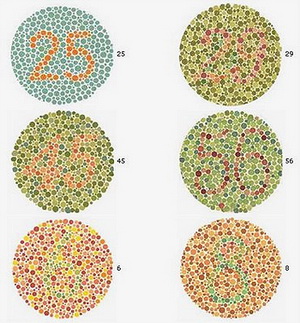 Yes? Okay good - you're not colorblind.
But how good is your color vision really?
Well you can take this more difficult test and see how well you can discern subtle differences in color hue by sorting them. (Click on image to go to test)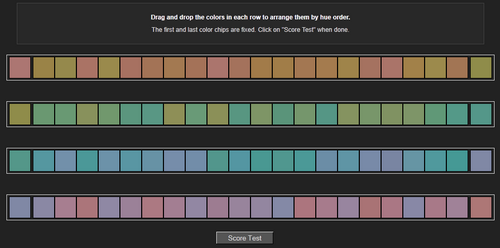 This is harder than it seems since the human eye sees color well but isn't so good at detecting small changes in color, especially over a short distance. In fact much of the power of JPEG compression comes from the fact it can throw away a lot of color variation information in an image that the human eye would never be able to see anyway.
However just as the colorblind are at one side of the bell curve of color sensitivity, there are tetrachromats on the other side. Typically women these rare people actually have an extra type of color cone in their retina (between red and green) that allows them to differentiate colors much better than the average person. You moron-types might even be married to one of these.
Does High GDP Debt Make Countries Want To Cut Govt Spending?
Well based on this chart from the Economist - not so much. The US, Spain, France, and Portugal seem to be with the program and have majorities that want to cut back on government spending. The British on the other hand seem to love the good old deficit funded welfare state.

New Obama/Biden 2012 Bumperstick
This one cuts out the code-phrase middle-man.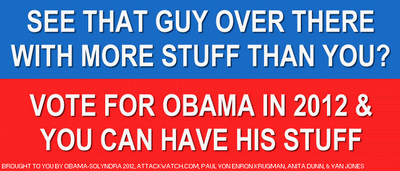 Time Lapse of the Earth From the ISS
Created from 600 still photos taken on the International Space Station.

In Honor of Oktoberfest: The 50 Hottest German Women
Well it starts off with Sandra Bullock and runs through a lot of Teutonic hawtness until it finally arrives at Gisele Bundchen.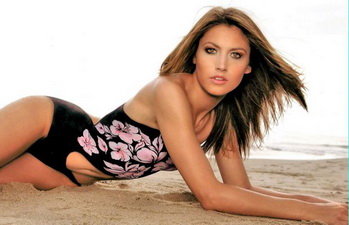 40 Noises That Built Pop
This is a fascinating list of well-known music effects and samples that have become staples of pop music. You've undoubtedly heard all of these but probably never thought about them as individual sounds.
And of course it includes the most popular musical sample of all time, ORCH5 - a split second sample of Stravinsky's Rites of Spring that was included with the seminal Fairlight sampler. It was used so much that it's become synonymous with 80's music.

Boob Slapping?
Not quite satisfied with you bust ladies? Then get yourself to Thailand and have those boobies slapped around until they give in and grow a size or two.

Using a rhythmic kneading movement to pinch, slap, and squeeze muscle and fat into the breast tissue, she says she can enlarge almost any woman's breasts. Some women have seen up to a two-inch increase in their bust line. Skeptical? Yeah, me too. But the Thai Health Ministry did a six-month study on the procedure and determined the slapping technique to be legit.
How To Make Dragon's Beard
I actually had some of this for the first time last weekend and it was quite tasty.

The Yahoo AoSHQ group. You know the way.
Tonight's post brought to you by the original Starship Enterprise (NCC-1701):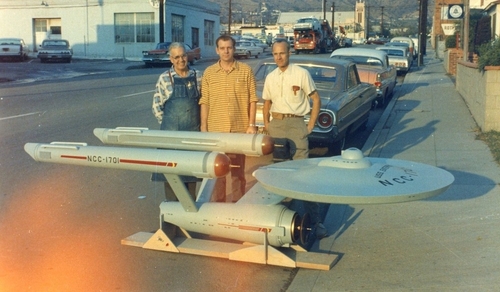 Notice: Posted by permission of AceCorp LLC. Please e-mail overnight open thread tips to maetenloch at gmail. Otherwise send tips to Ace.

posted by Maetenloch at
10:16 PM
|
Access Comments