« Hey, What If A Committee of Elder Democratic Statesman Told Obama It Was Time To Retire?
|
Main
|
Times Are Tough But An Ewok's Gotta Eat And Those Hobos Aren't Going To Skin Themselves »
September 15, 2011
Overnight Open Thread
Being Poor Ain't What It Used To Be
So the Census Bureau recently released US poverty rate numbers and hands are being wrung over how horrible it is that 15% of people in the US are currently in poverty. But looking at this chart you can see that it's more or less bounced around between 10 and 15% since the mid 1960's.
And Tim Forstall of Forbes points out that the way the poverty level is calculated - income below "three times the food bill of a family in the early 1960s, upgraded over time for inflation" - only counts cash income and not benefits. Which means that Medicaid, Food Stamps, Section 8 housing vouchers, and all the various tax credits available do not count towards this calculation.
So when the government computes the poverty level it's really counting the number of people who were poor before we helped them.
And how bad off are the poor? Well this bad: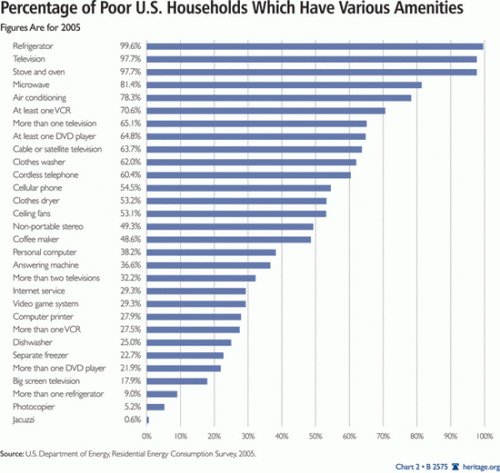 That's right 78% of the poor have air conditioning, over 2/3's of them have cable TV and DVD players, and over half have cell phones (note that this is from 2005 so I expect these percentages to have only gone up since then). Damn - as a kid back in 1980 I would have given anything to be impoverished 2011-style.
"We're led by college kids with no experience in the real world."

When he is not berating the European parliament for its very existence in speeches from the floor of the European parliament, Nigel Farage, leader of the UK Independence Party, is home berating British leaders. It took him just 15 minutes to slice and dice the coalition government at the annual UKIP conference in Eastbourne on Friday. Sarah Palin should quote this line (which I truncated in the headline) in every speech she gives: "We are being led by a group of college kids with no experience in the real world."
The Visible Tattoo as Recession Status Symbol
Um okay I guess that's one way to look at it.

Carden says. "I never want to work at a bank again, and now I don't have to worry about it."

In a sputtering economy, highly visible tattoos like Carden's neck-and-head spread can mean the difference between a stint at the bank counter and a spot in the unemployment line. But in recent years, tattoo sales have failed to stall with the rest of the market. In many cities, they're actually thriving. And for some, opting for an above-the-shoulder tattoo signals a rejection of the recession rat race.
Well my thoughts have always been that if you have to ink your body up in order to be unique and special, then truthfully you must have been rather boring and dull before then. And probably still are on the inside.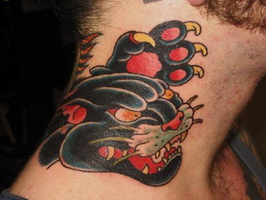 Spengler: Egypt Is F*cked
It's hard to destroy a country but the Egyptians have managed to rise down to the task.

It does not compute. Western economists can concoct all the economic recovery plans in the world, but a country that can't teach half its people to read, and can't produce employable university graduates, and can't feed itself, is going to go down the drain. Nasser, Sadat and Mubarak kept Egypt under control by keeping most of its people poor, ignorant, and on the farm, and by warehousing its youth in state-run diploma mills. After sixty years of such abuse, Egypt simply can't get there from here.

The result, I predict, will be a humanitarian catastrophe that makes Somalia look like a picnic. It's not surprising that the Egyptian mob might attack the Israeli embassy. The Egyptian street has nothing to do but rise up against perceived oppressors, because nothing good awaits them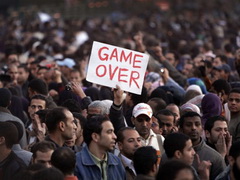 What You Call Streams
Apparently varies quite a bit across the US. Note that river and stream appear in gray.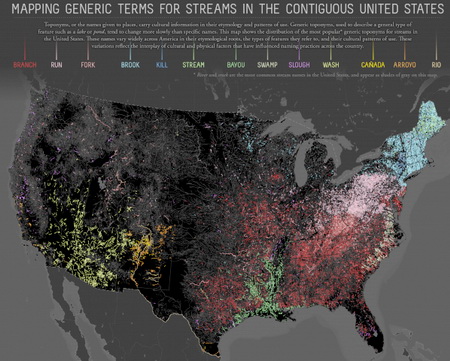 Sarah Grunfeld Is Too Stupid To Be A University Student
But she is. And now she's trying to get Professor Cameron Johnston at York University fired for giving a hypothetical example in class.

Johnston was giving his introductory lecture to Social Sciences 1140: "Self, Culture and Society," when he explained to the nearly 500 students that the course was going to focus on texts, not opinions, and despite what they may have heard elsewhere, everyone is not entitled to their opinion.

"All Jews should be sterilized" would be an example of an unacceptable and dangerous opinion, Johnston told the students.

He didn't notice Sarah Grunfeld storm out. Grunfeld, a 22-year-old in her final year at York, understood Johnston's example to be his personal opinion.

She contacted Oriyah Barzilay, the president of Hasbara at York — an Israel advocacy group on campus — who then sent a press release to media and other Jewish community groups calling for Johnston to be fired.
When it was explained to her that he was merely giving an example of a dangerous opinion (and that Prof. Johnston is himself Jewish), Sarah refused to back down and instead doubled down on her stupidity:
"The words, 'Jews should be sterilized' still came out of his mouth, so regardless of the context I still think that's pretty serious."

Grunfeld also expressed skepticism that Johnston was in fact Jewish.

Asked directly by a reporter whether she believes Johnston is lying, she was unclear.
Just wait til she finds out that WWII history books have pictures of swastikas in them - that's pretty serious!!
So Han's walking down the halls of Bespin with his old friend Lando. Leia's there, and lookin' good. Han thinks he's off to dinner – maybe some wine, a little flirting, and then back to the ol' guest quarters with Her Hotness. But the door opens, and there's Darth Vader. Han doesn't look incredulously at Lando; he doesn't duck or run away. What does Han do? He starts shooting at the motherfu*ker.

He starts shooting.

Be like Han.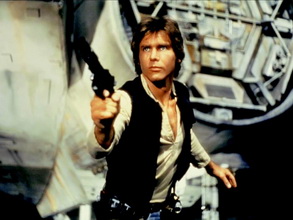 Women During WWII Part 13
A series from Atlantic magazine.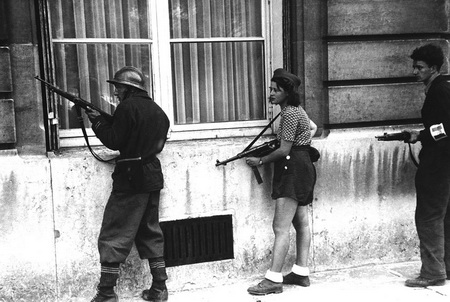 Arnold Works Out
Yeah he may be a cheating, washed-up ex-governator now but back in the day he was an awesome bodybuilder. And quite possibly the best there ever was.

An Abandoned Far East Russian Air Base
Back in the Cold War days Tu-22M Backfire bombers were the feared strategic bombers of the USSR. Now they're rusting away in abandoned Russian air bases.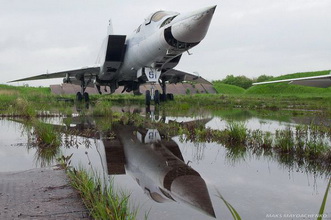 Rare Pictures From Inside The Titanic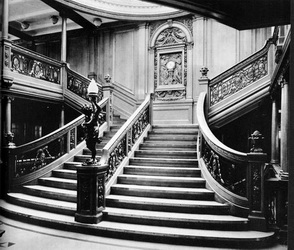 Yahoo group. That is all.
Tonight's post brought to you by The Man From Atlantis: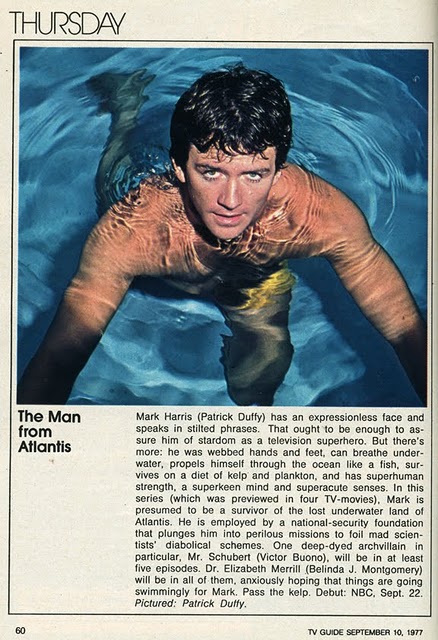 Notice: Posted by permission of AceCorp LLC. Please e-mail overnight open thread tips to maetenloch at gmail. Otherwise send tips to Ace.

posted by Maetenloch at
10:13 PM
|
Access Comments