« Actual Surprise: ABCNews Covers Solyndra, Top of the Show
|
Main
|
Top Headline Comments 9-15-11 »
September 14, 2011
Overnight Open Thread
Take the Political Compass Test
Okay this has made the rounds in years past but it's always entertaining to take the Political Compass test at (where else) politicalcompass.org and see where you fall on the Left/Right, Authoritarian/Libertarian axes.
Now one thing I noticed is that a lot of the statements you're asked to respond to are expressed in the strong form such as this:

In a civilised society, one must always have people above to be obeyed and people below to be commanded.
Okay truthfully I couldn't say that I disagreed with this since no large scale society exists without
some
form of hierarchy and authority, but agreeing with this statement in this form doesn't really reflect my views either.
I also suspect that a lot of variance among conservatives gets squeezed into a relatively small area of the chart. But all these quibbles aside I do think the test captures broadly where you would fall on many policy questions.
And of course it's de rigueur in these kind of posts to show your own score - so here ya go: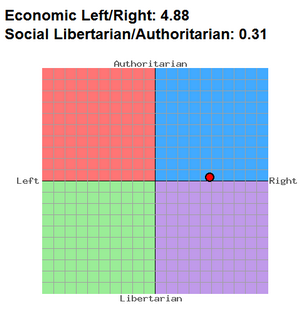 Since I describe myself primarily as a libertarian-ish conservative, I was sure I'd end up more in the lower right quadrant. But a lot of the strong-form Libertarian statements they presented I just couldn't honestly mark agree with (mainly due to practical concerns and knowledge of human nature). But hey that still puts me somewhere between Milton Friedman and Margaret Thatcher and I can live with that.
The Heritage Foundation just released its scorecard on the 112th Congress and not only flunked most members, but it passed out zeroes to 25 senators — Democrats all. Also, Democratic Congressman Joe Baca received a zero, as did Gabrielle Giffords although to be fair, she voted on only 1 of the 26 House votes graded and was unable to sponsor any of the 5 bills graded. On the other hand, 22 Republicans in the House or Senate received grades of 90% or higher, including Michele Bachmann.
Note that Dave Reichert (WA) got the lowest score for a Republican (30% )- but that still puts him above all Democrats except for two. A lot of people like to declare that there's no difference between the parties but the Heritage Foundation scores say otherwise: Pretty much
any
Republican will vote more conservatively than all Democrats.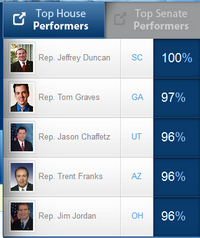 Which of us can say, hand on heart, that we have not at some time in our lives felt the urge to kidnap one or two stray migrant workers or alcoholics, shave their heads, steal their mobile phones, keep them in a shed or a dog kennel at the bottom of our gardens and force them to perform menial tasks for starvation rations and no money, beating them if they fail to measure up or try to escape?
How Much Did the British Labour Government Sell Out To Libya?
So much so that they essentially acted as his agents in Britain, secretly arresting and holding Libyan dissidents who had already been given asylum in the UK.

Labour used controversial control orders to put Libyan dissidents in Britain under house arrest – at the behest of Colonel Gaddafi.

...More than 50 Libyan dissidents won asylum in Britain 15 years ago, at a time when Gaddafi was an international pariah.

But after Tony Blair signed his infamous 'deal in the desert' in 2004, bringing Gaddafi in from the cold, several people were designated a terrorist risk and put under house arrest. The documents suggest their alleged crimes were 'passport forgery' and 'fundraising for relatives'.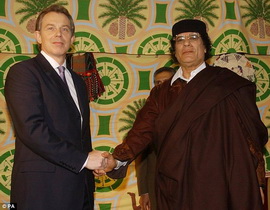 The 12 Most Creepy YouTube Videos Ever
This is one of the milder ones. And then you have the one that I would entitle 'The Bottomless Zit'.

Miss Japan Seem Like Fun
So each contestant in the Miss Universe got to make a short video and here's Miss Japan's entry. Apparently her talent portion will consist mostly of doing bong loads followed by some kind of tentacle dance.

But on the other hand her national costume
does include a sword
.
The 50 Documentaries To See Before You Die
Okay the top 10 are filled with the usual propagandistic suspects but among the 50 are a lot of very good documentaries that are interesting and honest. In particular I'd like to point out 'Spellbound' (2002). You might expect that watching a group of kids compete their way to the national spelling bee would be boring - but you'd be wrong. And I'd also highly recommend "Touching the Void", one of the few movies to be as good as the book and better than any Hollywood fictional story.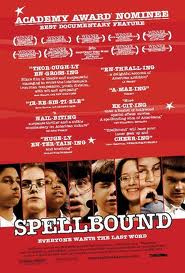 Why The Vatican Banned Psychotherapy?
I think I once saw a Skinemax movie about this very topic.

Psychotherapists Carl Rogers and William Coulson arranged for the nuns to take part in encounter group, essentially a form of fashionable 60s group psychotherapy aimed at well people rather than patients for 'personal growth'.

The effect was disastrous for the convent, with hundreds of the nuns defaulting on their vows, and several, including Sister Mary Benjamin, discovering repressed lesbian desires.

The convent eventually collapsed and was closed in 1970.
How About A Little Brian Setzer?
Playing "Since I don't have you". And being a creature of my generation every time I hear this song I think of the scene from "Buckaroo Banzai".

Tonight's post brought to you by point and counter-point: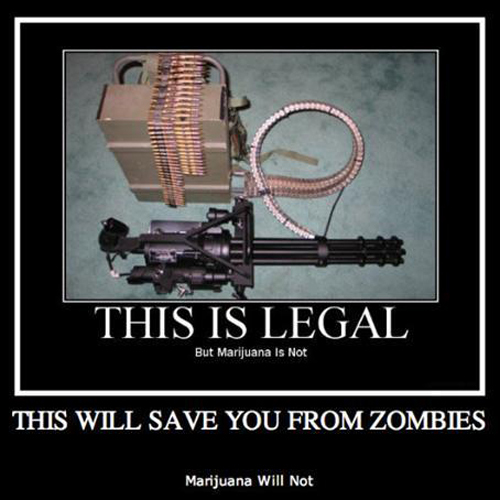 Notice: Posted by permission of AceCorp LLC. Please e-mail overnight open thread tips to maetenloch at gmail. Otherwise send tips to Ace.

posted by Maetenloch at
09:48 PM
|
Access Comments