« Obligatory, And Also Old: Ron Paul Fan Takes a Breathalyzer Test
|
Main
|
Pass This Jobs Bill: White House Rushed OMB Assessment of Solyndra, Just To Get Loans Approved In Time For A Scheduled Photo-Op »
September 13, 2011
Overnight Open Thread
Evenin' all.
See if you can match up these Vice Presidents with their personal scandals:
| | |
| --- | --- |
| Vice President | Scandal |
| 1. Chester Arthur | a. Was a Soviet apologist |
| 2. William R. King | b. Was a Cassanova |
| 3. Henry Wallace | c. Had a mural torn down |
| 4. Richard M. Johnson | d. Known for shooting friends |
| 5. Aaron Burr | e. Took his oath drunk |
| 6. John Tyler | f. Was Canadian |
| 7. Andrew Johnson | g. Plead guilty to extortion and bribery |
| 8. Nelson Rockefeller | h. Was too poor to get to DC |
| 9. Spiro Agnew | i. Had 3 black mistresses |
| 10. Dick Cheney | j. Was teh ghey |
Oh and there's this: 5 Myths about Dick Cheney
Most of what you've been told about Dick Cheney is wrong. Well except for all the warc*ck stuff - that's just a documented medical fact/oddity.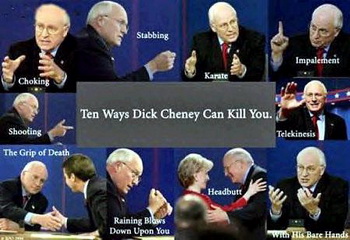 9/11 Stuff Worth Reading:
Bruce Bawer: 9/11 and the Pastness of the Past
The Dissident Frogman: A Decade of Revelations
Is Self Improvement Only For Elites?
No argues Walter Russell Mead:

The advice to make the most of your talents applies to everyone. If anything, people who are constantly being told in school and elsewhere that they are 'too dumb' are MORE likely to miss their hidden talents and abilities than those who are constantly being told how special they are. Not everybody is going to win a Nobel Prize, or quit their day job to write great novels, but almost all of us are capable of more success and happiness than we now enjoy.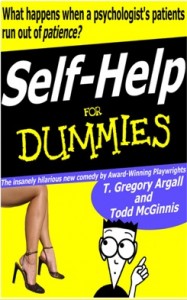 What Your 3rd Grader Is Being Taught in Social Studies
Mostly how semi-albino oppressors sailed across the ocean to oppress the women and brown people until they were defeated at the Battle of Birmingham by Generalissimo Cesar Chavez.

In the section entitled "The Fight for Freedom Continues":

• Seven pages are spent on praise for FDR (including 2 pages on Pearl Harbor)
• Six pages on Eleanor Roosevelt
• Six pages are devoted to Thurgood Marshall
• Six pages are spent on LBJ's life and the wondrous effects of "Great Society"
• Six pages are spent on Cesar Chavez and the lionization of the labor movement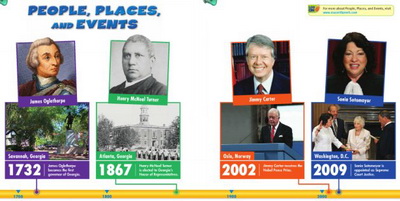 The Decline of American Brand-Name Beers
Beer sales have grown about 1% over the last five years but sales of brand name beers have fallen precipitously.

Chief among them was that Budweiser, the best-selling beer in America for years, has lost 30 per cent of its sales over the five-year period.

Given that the lager, which has 145 calories in each can, sold 18million barrels last year, the loss was huge – more than 7million barrels fewer.

In contrast, sales of Bud Light, Anheuser-Busch's 110-calorie a can offering, held steady at 39million barrels during the half-decade timespan.
Hardest hit: Michelob with a whopping 72%(!) drop in sales.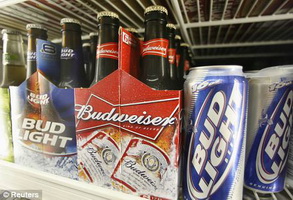 5 Inexplicably Horrifying Episodes of Classic Comedies
I don't know why but during the 80's TV sitcom writers just couldn't be satisfied with being funny every week. So whenever they had a 'very special' episode you knew someone was gonna get raped and/or murder-death-killed. And of course it was never the character who deserved it most.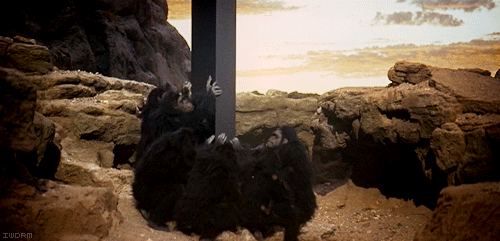 Obligatory Weekly Math Content
And yes this will be on the final exam.

The Yahoo AoSHQ group. You know the way.
Tonight's post brought to you by figure drawing: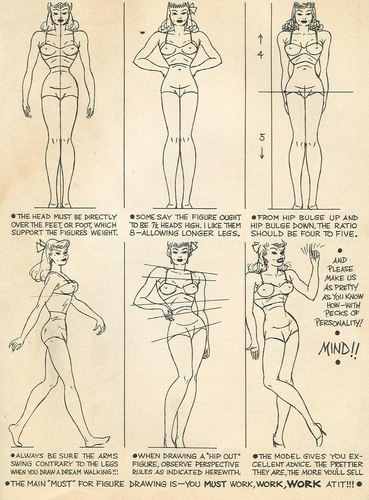 Notice: Posted by permission of AceCorp LLC. Please e-mail overnight open thread tips to maetenloch at gmail. Otherwise send tips to Ace.

posted by Maetenloch at
09:30 PM
|
Access Comments