« Liveblogging Patriots
|
Main
|
Top Headline Comments 9-13-11 »
September 12, 2011
Overnight Open Thread
Do You Think Most People Try to Take Advantage of You?
Note that the results of this survey are based on local perceptions and expectations rather than actual behavior which may explain why the US comes in in the middle behind such well-known dog-eat-dog-until-they-eat-the-contaminated-dogfood countries as China.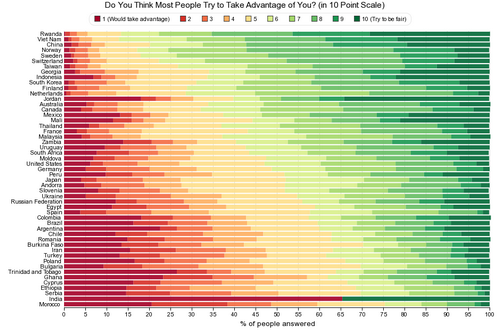 In practice the US is very much a high-trust culture. Sure you may run into incompetent and/or indifferent government officials and company employees here, but it's rare that they would outright try to cheat you or demand a bribe.
That's not the case in most of the world. In fact I've been pleasantly surprised over the years at how honest and generous most Americans are - especially outside of urban areas. People who could've easily stiffed me without consequence inexplicably chose not to. We tend to focus on the crimes and frauds that do occur, but a large part of what makes our society work is the fact that on a daily level the vast majority of Americans actually do act responsibly and don't try to cheat each other.
This quality tends to get short shrift among pundits and politicians who tend to see every public good as a result of our large apparatus of laws and regulations. But in fact it's the daily courtesies, expectations, social norms, and implicit assumptions of trust that act as the essential lubricant to all of our interactions - not a written law in a volume somewhere.
If you thought every mechanic might steal your car even though this is completely against the law, would you ever drop your car off? Even if you had a attorney on retainer you knew could get full redress and then some in court? Probably not.
I believe it was Jonah Goldberg who once made the observation in one of his essays on "hidden law" that if you retained all of our current laws and Constitution but replaced every American with a foreigner, the country might hum along for a short while but would fall apart in a matter of weeks.
Outsiders (and sadly many domestic politicians) tend to see the successes of American society strictly as a result of our laws and system of government, but the reality is that we're far more than just the predictable outcome of a particular collection of laws, regulations, and amendments.
Who asked Bono to be an American?
Well Don Surber is really not happy about Bono making this statement:

TORONTO (AP) – As the 10th anniversary of the Sept. 11 terror attacks draws near, U2 frontman Bono admits he's "a very proud American on 9/11."

"It's just too big a moment in all our lives," Bono said. "Even if you're not American, everyone became an American that day."
So what's wrong with Bono? Well everything:
He is not even a Bono. His name is Paul David Hewson. He does not even pronounce the name right. That is a long O as in Sonny Bono, who was a true American son of legal immigrants who worked his way up from nothing, learned the music business, built an entertainment empire and then became mayor of Palm Springs and a congressman.

Maybe I am being a little too cranky this morning. Paul David Hewson's call for solidarity is nice and flattering. But really, what exactly does Bono add to our culture that we do not already have?
Actually as celebrities go Bono is one of the better ones at actually walking the charity walk and doing some good in the world - but I still find him kinda annoying and preachy. And if he really does feel like an American now, perhaps he'd like to start paying some American taxes too.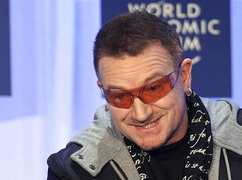 Florida Sun Sentinel Writer: Lt. Col. Allen West Needs to Have His Mouth Duct Taped Shut
So says Senior Editorial witer Nicole Brochu:

Someone really needs to put some duct tape over Allen West's mouth.

Not only is the man embarrassing himself as an American, and as a military veteran who supposedly fought for the U.S. principles of freedom and equality, but for an elected leader to spout the kind of anti-Muslim invective constantly streaming from West's mouth is an embarrassment to our country.
Yep she's
so
concerned about US principles of freedom like free speech that she calls for West's freedom of speech to be taken away in order to preserve them. But of course the right wing is always the danger to American freedoms. And looking at her picture does this seem like the kind of woman who might want to muzzle a black man for having the temerity to speak his mind?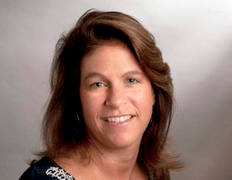 Can Irrational Decisions Be Corrected? A Football Case Study
After studying game stats economist David Romer has found that NFL coaches consistently choose the wrong strategy (i.e. an irrational decision) for 4th downs.

So let's say you are NFL coach, and you have a fourth and three on your opponent's 30 yard line. Romer could tell you that 1) you have a 60 percent chance of getting a first down, and that teams with 1st downs inside the thirty yard line score a touchdown 40 percent of the time, for an expected point value of 1.7 and 2) that field goal attempts from the 32 yard line failed almost 65 percent of the time, which meant that going for a field goal only had an expected point value of 1.05. In other words, it's almost twice as effective to go for it than to attempt a field goal.
Over a season this slight benefit could add up to an extra won game or twp. So how come coaches don't follow this strategy? Two reasons - 1) coaches aren't number guys and 2) owners and audiences are irrational too and get unhappy if a coach forgoes a field goal - even if that's the optimal play.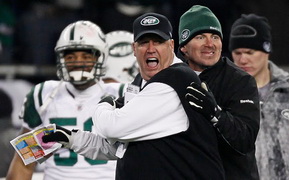 But Of Course: Bridesmaids Now Has A Porn Parody
Okay Ace really, really liked this movie. I liked it too but maybe not quite as much as he did. And any movie with this many attractive women and certain very funny scenes just cries out for a p0rn parody. And the pr0n market never fails in these circumstances to give the audience exactly what it vaguely wanted.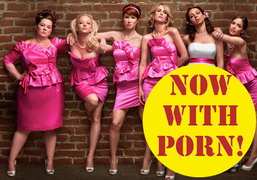 This Is America's Next Space Ship
Well part of it at least:

After welding is completed at Michoud, the Orion spacecraft orbital test article will be shipped to NASA's Kennedy Space Center, where the heat shield will be installed. At Kennedy, it will undergo final assembly and checkout operations for eventual flight.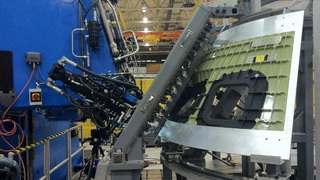 Note: Cleaning or Pressing Not Available in the Government Nuclear War Bunker
But closed circuit TV will be. It's been decommissioned now but for many years Mount Weather in West Virginia was the US government's official nuclear war shelter for guaranteeing continuity-of-government.
In the event of a impending nuclear attack the president, vice president, cabinet members, members of congress, and other key personnel would have been whisked away to the bunker which contained dormitories, dining halls, and even a special hall for the remaining Congress to meet in. Note that apparently first ladies were not considered 'key personnel'.

A month before the Cuban Missile Crisis in 1962, Mount Weather, the crown jewel of the Federal Relocation Arc, received a timely and thorough paperwork update. The declassified fifteen-page "Interim Standing Operating Procedures for Emergency Use of the Classified Location" reads like the driest of employee handbooks, but it is quite informative. And because the document is describing a Strangelovian World War III refuge complete with its own censorship department, it transcends its original purpose to become a grand work of unintentional humor.

Dead Body Disposal Etiquette
Well Miss Manners says it's always proper to ask first before using someone's dumpster for body-dumping. But I don't think she's opined on whether it's allowable to narc on dumpers.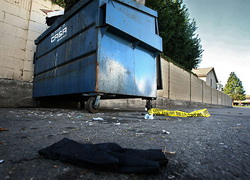 The Yahoo AoSHQ group. Bla bla bla. And don't forget about the Job Bank.
Tonight's post brought to you by pantslessness: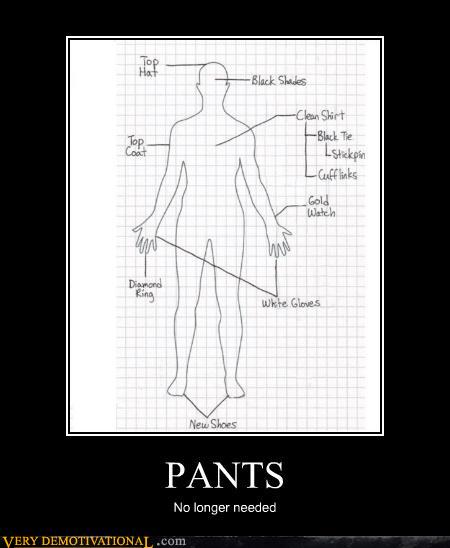 Notice: Posted by permission of AceCorp LLC. Please e-mail overnight open thread tips to maetenloch at gmail. Otherwise send tips to Ace.

posted by Maetenloch at
10:19 PM
|
Access Comments