« Dick Cheney on Hannity/
Fun Sounding Show on ABC
|
Main
|
Top Headline Comments 8-31-11 »
August 30, 2011
Overnight Open Thread
Evenin' all.
Ken Layne of Wonkette: Dishonest Fucktard
I don't know if it was covered here or not but there's been Outrage! on the left over Michele Bachmann asking "Who likes white people?" at a recent appearance - except of course she didn't actually say that:

Bachmann made a campaign stop at the Midwest Spirit Christian Music Festival on Aug. 5 in West Des Moines to give a speech about her Christian faith. It was raining during her the appearance, so when Bachmann took the stage, she asked, "Who likes wet people?" referring to the still-damp masses who stuck around for her talk.

"Yeah, that's right. Because we have the God of the winds and the rain don't we?" she said immediately after — a key phrasing that was edited out of the shorter clip. "We serve a mighty God."
But someone took RS McCain's video of the event and added a subtitle with the fake quote.
Even though it wasn't what she said and made no sense in context, Ken Layne of Wonkette ran with it proclaiming Bachmann to be a crazy racist. But when it was shown to be a blatant hoax (with the original poster apologizing) he refused to make any corrections and has doubled down on the snark.
This is the same Wonkette that attacked Trig Palin just a few months ago. Apparently they're in a race to the bottom of the sinesphere and are willing to knowingly spew falsehoods to get there. Even the most hacktastic lefty blogs tend to follow certain (very) minimal standards - if only to keep getting invites to the right parties. But not Wonkette.
The sad thing is that back in the early days of blogging I used to regularly read Layne's blog (mainly due to the Insty love he got). He was to the left but occasionally interesting, but then I remember him having a meltdown over Zell Miller speaking at the 2004 GOP convention.
He claimed that Miller's speech was full of racist dog whistles that only southerners (like himself) could perceive. Well I'm from the south too and I heard no such thing - the racist voices Ken heard were coming from his own head. That's when I decided he was simply a loon and not worth bothering with. In the years since then he's only continued to sink lower and drag what little reputation Wonkette had down along with him.
Oh and here's the original video of Bachman's appearance:

Also lefty women may HATE Michele Bachmann but apparently also covet her hair.
Michelle Obama and Affirmative Action

In the case of Michelle Obama, affirmative action did all three. The partners at Sidley Austin learned this the hard way. In 1988, they hired her out of Harvard Law under the impression that the degree meant something. It did not. By 1991, Michelle was working in the public sector as an assistant to the mayor. By 1993, she had given up her law license. Had the partners investigated Michelle's background, they would have foreseen the disaster to come. Sympathetic biographer Liza Mundy writes, "Michelle frequently deplores the modern reliance on test scores, describing herself as a person who did not test well." She did not write well, either. Mundy charitably describes her senior thesis at Princeton as "dense and turgid." The less charitable Christopher Hitchens observes, "To describe [the thesis] as hard to read would be a mistake; the thesis cannot be 'read' at all, in the strict sense of the verb. This is because it wasn't written in any known language."
[Covered earlier here, too. -- ace]
Javelin Vs. Tank
Tank does not win.

True Fact: Manos: The Hands of Fate Is Available On DVD
Yes it is. The movie so bad that the cast had to flee an angry audience on opening night and three of the actors took their own lives within a year.
Best review from Amazon:

How can I be totally objective about this movie? My father played the sheriff, who was always breaking up the young lovers in the sports car but never drove down that road far enough to find the horror at its end! The horror, as it turns out, seems to be the fact that this movie will not die! It just keeps coming back in new forms to torment us all!! Mercifully, most of those who made it are now dead, but their heirs, who don't get one penny from the movie, must live with the notoriety and shame forever!!!
Scandis in the Wild: Part XIII
Note the markings and distinguishing characteristics.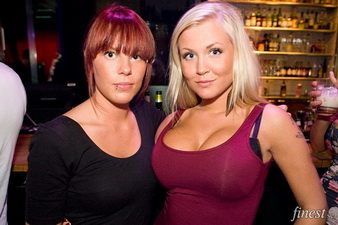 Getting Prepared For Irene
Thanks to Russell.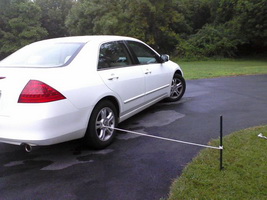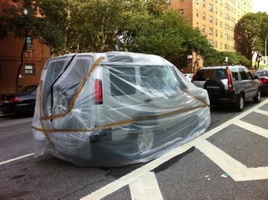 In For The Fall: Capes!

Capes are one of my favorite trends for fall. They're so chic and dramatic—I love how they look paired with a casual outfit (t-shirt and jeans, anyone?) or dressed up with a pencil skirt and heels for a glamorous 40s throwback. The only problem? They're a bit difficult to pull off. I tried one on yesterday at Banana Republic, for example, and I kind of looked like a khaki version of Gregor the beetle from The Metamorphosis.
Note: Not recommended for superheroes.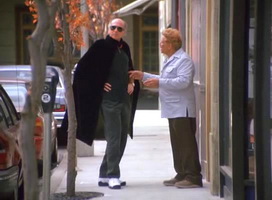 The Yahoo AoSHQ group. You know the way.
Tonight's post brought to you by senior texting: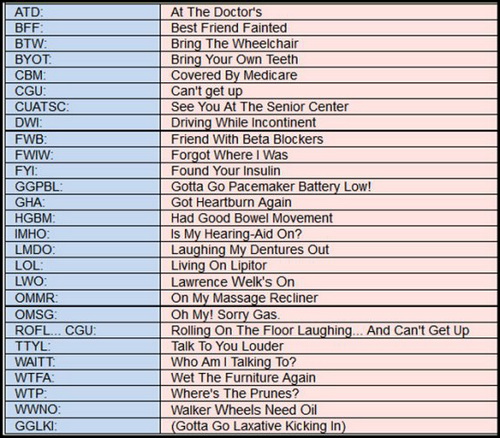 Notice: Posted by permission of AceCorp LLC. Please e-mail overnight open thread tips to maetenloch at gmail. Otherwise send tips to Ace.

posted by Maetenloch at
09:28 PM
|
Access Comments