« Wrapping Up Irene (tmi3rd)
|
Main
|
National Geographic Channel Interview With George W. Bush About September 11, 2001 »
August 28, 2011
Overnight Open Thread
Well I guess most of you survived Irene. Okay then on to the ONT.
Obama's Uncle Arrested For DUI in Massachussetts
Oh wait make that that Obama's illegal immigrant uncle was arrested for DUI after ramming into a police car:

A number of media outlets have already reported that an illegal immigrant from Kenya by the name of Onyango Obama, 67, was arrested last week on Wednesday after he rammed his SUV into a police car in Framingham, Massachusetts.

He was later charged with DUI among other violations. I spoke to Framingham Public Information Officer Lieutenant Delaney who told me that when Onyango Obama was asked at booking if he wanted to make a telephone call to arrange for bail, the Kenyan immigrant replied: "I think I will call the White House."
I guess it's always good to have your nephew as president.
Look your family are about the only people in your life that you didn't get to choose and God knows other presidents have had loser relatives. But come on, is every single Obama relative in the US an illegal alien/grifter of some sort?!?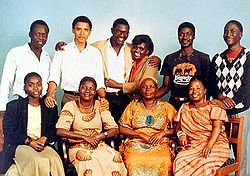 Thought For The Day: The Web Is Older Than Incoming College Freshmen

These are among the 75 references on this year's Beloit College Mindset List, a compilation intended to remind teachers that college freshmen born mostly in 1993 see the world in a much different way: They fancied pogs and Tickle Me Elmo toys as children, watched televisions that never had dials and their lives have always been like a box of chocolates.

Once upon a time, relatives of the current generation swore never to trust anyone over the age of 30. This group could argue: Never trust anyone older than the Net.

FEC May Allow Foreign Born Muslim to Run for President?
Apparently they don't want to judge the whole 'natural born citizen' thing in the case of a Guyana-born naturalized citizen despite the 'election' term in their name.

The agency released two draft advisory opinions (pdf.) Friday that could permit New York lawyer Abdul Hassan to go through the initial steps to run for president. But the FEC's pending decision won't be the last word on the constitutional issue of whether someone born outside the United States can be president.
……
The request put the FEC in the rare role of deciding a large constitutional issue that has only a few intersections with campaign finance law. The two commonly held constitutional requirements to run for president are that the candidate be 35 years or older and be a "natural born citizen."
……
Both advisory opinions answer three of Hassan's four questions in a similar way. They state that Hassan could be a candidate, may solicit funds and would be required to file disclosure reports. But the two opinions differ on whether he may receive federal matching funds.

Remember This Guy From 1980?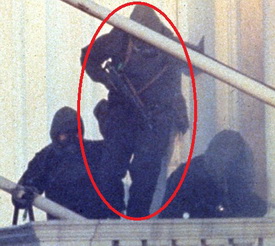 Well he was Sgt. John MacAleese of the SAS and
he died this week of a heart attack
. He was only in his early 60's but apparently he never recovered from the death of his son in Afghanistan in 2009. Here is some video of his SAS team storming the Iranian embassy to rescue hostages in 1980.
Beavis and Butthead Watch Jersey Shore
Yep the boys are back and providing their usual commentary. And some classic B&B here.

Man Achieves Sex, Beer, and Driving Trifecta
And not a drop was spilled.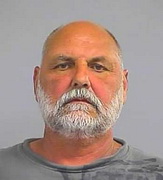 Hi, My Name Is Bob. I'm An Alcoholic. It's Been Three Weeks Since I Had A Drink And Hit A Woman With A Clock And Hid Her Body In The Basement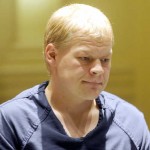 Got Gatling?
Well now you can for just $399. But you have to provide your own Ruger 10/22s.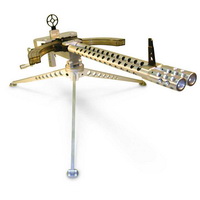 Shock: Study Finds That Boys Are Not Just Girls With Penises

"For years, popular psychologists have insisted that boys and men would like to talk about their problems but are held back by fears of embarrassment or appearing weak," said Amanda J. Rose, associate professor of psychological sciences in the MU College of Arts and Science. "However, when we asked young people how talking about their problems would make them feel, boys didn't express angst or distress about discussing problems any more than girls. Instead, boys' responses suggest that they just don't see talking about problems to be a particularly useful activity."
But no doubt 12 years of school indoctrination will change this. Or Not.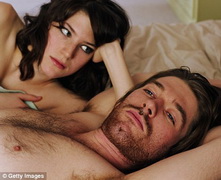 Weekly AoSHQ Commenter Standings
Top 10 commenters:
1 [454 comments] 'AllenG (Dedicated Tenther) is tired beyond tired of the trolls' [63.71 posts/day]
2 [449 comments] 'CoolCzech'
3 [378 comments] 'Y-not'
4 [370 comments] 'steevy'
5 [359 comments] 'toby928▒'
6 [354 comments] 'garrett'
7 [303 comments] 'Kratos (Ghost of Sparta)'
8 [298 comments] 'Sean Bannion'
9 [290 comments] 'As If!'
10 [281 comments] 'Merovign, Dark Lord of the Sith'
Honorable mention:
18 [212 comments] 'ace'
Top 10 sockpuppeteers:
1 [64 names] 'toby928▒' [8.98 unique names/day]
2 [56 names] 'kbdabear'
3 [53 names] 'Blue Hen'
4 [42 names] 'Fish the Impaler'
5 [37 names] 'CoolCzech'
6 [33 names] '18-1'
7 [31 names] 'Irene'
8 [31 names] 'Nickie Goomba @ the beach'
9 [28 names] 'al-Cicero, Tea Party Jihadist'
10 [28 names] 'Fa Cube Itches'
The group. Yeah.
Tonight's post brought to you by keeping hope alive: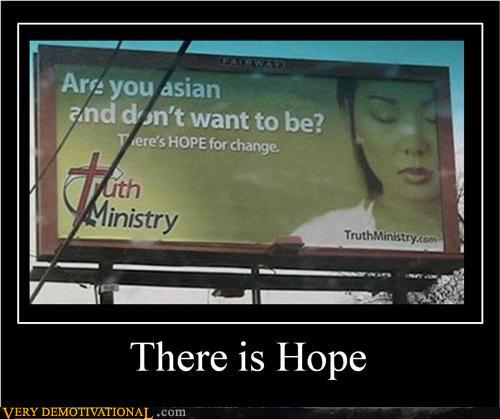 Notice: Posted by permission of AceCorp LLC. Please e-mail overnight open thread tips to maetenloch at gmail. Otherwise send tips to Ace.

posted by Maetenloch at
09:33 PM
|
Access Comments