« The Sentinel
|
Main
|
What I Got Wrong On The Aga Khan Matter »
August 27, 2011
Nightside Hurricane Irene Update and ONT (tmi3rd)
As ever, hi there, Morons and Moronettes, and welcome to this evening's combined Irene update and overnight thread. As this is my first ONT, I'm a little nervous about this one, so let's get to the serious side first and then we'll get to the fun.

Bullet points about Irene: 1) still headed for the NYC area and likely to get there at hurricane strength, 2) and importantly- the winds increase sharply with height. 20 and 30 stories up, the wind is going to whip through at about 20 percent higher speed than at the surface. If you're up in the air, make for damn sure you're not near the windows. Anything in the air that high should be considered a real threat.

Update: Tornado Watch in effect until 5 AM for all of DE, the greater Philadelphia area, NYC, Long Island, southern CT, coastal Maryland, and all of NJ.
So let's go below the fold for details...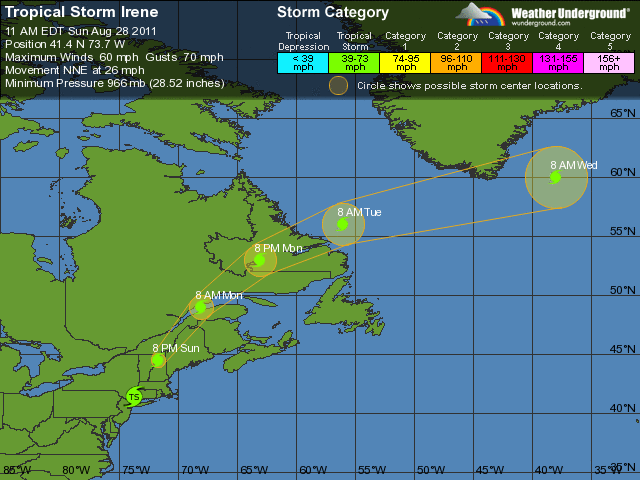 The storm's forward motion hiccuped a little bit today, and this creates a bit of a bad situation for Long Island Sound. High tide is supposed to be 11 AM on Sunday, and the National Weather Service is calling for tides to be as high as 11 feet above normal.

For New York Harbor and the Long Island South Shore, high tide is supposed to be 8 AM. Water won't be quite as high, but Category 1 storm surge guidance calls for 5-10 feet above normal with water.

Inland flooding will be a concern- guidance with this storm calls for 6-12 inches of rain, and as I understand it, it hasn't exactly been dry over in that neck of the woods.

Tomorrow, we'll shift the updates over to cover New England... CT, MA, RI, NH, and ME have their own fun coming up. It'll probably be a strong tropical storm, but it'll have its own little quirks to deal with.

Finally, not that you need any reminders, but don't go out in this stuff, and for damn sure don't go to the beach. As cool as these are to watch (and believe me, it's awesome to watch God put on His Big Show), you're not only putting yourself in danger, but you're also making work for emergency crews. Don't become a Darwinian statistic, please.

So enough of that shit- let's have some fun!

Via Snopes, a man living the AoSHQ Lifestyle injures himself... with a large piece of machinery and a spinning belt. Yeesh...

Bearded Collie Puppies


The bearded collie is the official dog of the tmi3rd household. Great with kids, very obedient, very smart... and I usually have to take Mackenzie (her name) for about a 5K run daily. Not a sedentary dog, but such a huge personality. Very huggy and kissy. She wuvs her Daddy, and her Daddy wuvs her.

Today's Physics Lesson: Levers

I got nothing.

A bit of music in honor of the return of Beavis and Butthead...

Tonight's ONT has been brought to you by the Air Force's 53rd Weather Reconnaissance Squadron, the Hurricane Hunters: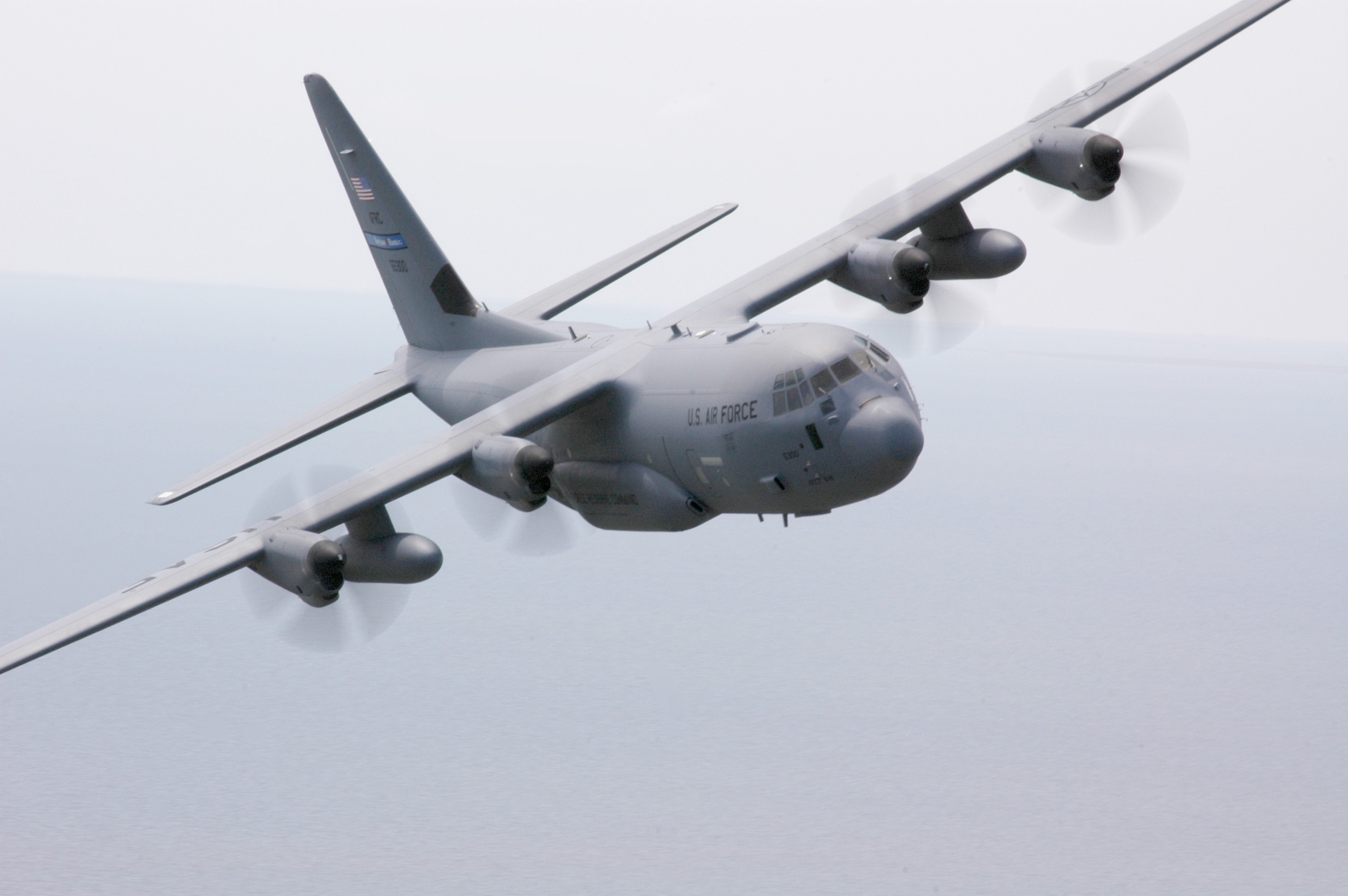 I had the good fortune to fly with these guys into Ivan in 2004.

If you're on Facebook, come find us over there, and most of the co-bloggers have their Twitter feeds you can follow as well. Mine can be found at my handle.

Finally, thanks to our noble host, who allows us the use of his megaphone. One of the things that we don't get to see about him all that often is what a gentleman he truly is, and I'm proud to know him and call him my friend.

Over to you, folks- have at it!

-tmi3rd


posted by Open Blogger at
10:26 PM
|
Access Comments