« Oh Boy: Obama Orders End to Deportation of Illegal Aliens
|
Main
|
Random Thought »
August 18, 2011
So How Is That "Summer Where We Just Sit Back and Appreciate the Splendor of Obama" Working Out?
ArthurK. relinked this -- I have to relink it again.
It's a dramatic testament of how the Conventional Wisdom has shifted in just a couple of months. Sure, this was goofy even when it was time-stamped (July 12), but really a month earlier and this would have been almost standard liberal nonsense.
Now it's just maudlin and/or hilarious.
How Can We Not Love Obama?

Because like it or not, he is all of us

By Stephen Marche

Before the fall brings us down, before the election season begins in earnest with all its nastiness and vulgarity, before the next batch of stupid scandals and gaffes, before Sarah Palin tries to convert her movie into reality and Joe Biden resumes his imitation of an embarrassing uncle and Newt and Callista Gingrich [FIG.1] creep us all out, can we just enjoy Obama for a moment?
Before the policy choices have to be weighed and the hard decisions have to be made, can we just take a month or two to contemplate him the way we might contemplate a painting by Vermeer or a guitar lick by the early-seventies Rolling Stones or a Peyton Manning pass or any other astounding, ecstatic human achievement? Because twenty years from now, we're going to look back on this time as a glorious idyll in American politics, with a confident, intelligent, fascinating president riding the surge of his prodigious talents from triumph to triumph. Whatever happens this fall or next, the summer of 2011 is the summer of Obama.

Due to the specific nature of his political calculus, possibly not a single person in the United States — not even Obama himself — agrees with all of his policies. But even if you disagree with him, even if you hate him, even if you are his enemy, at this point you must admire him. The turning point came that glorious week in the spring when, in the space of a few days, he released his long-form birth certificate, humiliated Donald Trump at the White House Correspondents' Dinner, and assassinated Osama bin Laden. The effortlessness of that political triptych — three linked masterpieces demonstrating his total command over intellectual argument, low comedy, and the spectacle of political violence — was so overwhelmingly impressive that it made political geniuses of the recent past like Reagan and Clinton [FIG.2] seem ham-fisted. Formed in the fire of other people's wars, other people's financial crises, Obama stepped out of Bush's shadow that week, almost three years after taking over the presidency.


But even that string of successes cannot fully explain the immensity of his appeal right now. Reagan was able to call upon the classic American mythology of frontiersmen and astronauts and movie stars; Obama has accessed a much wider narrative matrix: He's mixed and matched Jay-Z with geek with Hawaiian with Kansan with product of Middle America with product of a broken home with local Chicago churchgoer with internationally renowned memoirist with assassin.
Hm. Usually they deny that. This guy celebrates it.
"I am large, I contain multitudes," Walt Whitman [FIG.3] wrote, and Obama lives that lyrical prophecy. Christopher Booker's 2004 book The Seven Basic Plots, a wide-ranging study from the Epic of Gilgamesh on and a surprisingly convincing explanation for why we crave narrative, reduced all stories to a few plots, each with its own kind of hero. Amazingly, Barack Obama fulfills the role of hero in each of these ancient story forms.

While Obama's story is ancient, it is also utterly contemporary, perfectly of the moment. His gift — and it is a gift that makes him emblematic — is that he inhabits all these roles without being limited by them. He has managed, miraculously, to remain something of an outsider while being the president of the United States of America, the most inside man in the world....

We love Obama — even those who claim to despise him — because deep in our hearts and all over our lives, we're the same way — both inside and outside our jobs, our races, our cities, our countries, ourselves. With great artists, often the most irritating feature of their work is the source of their talent. Obama's gift is the same as his curse: He's somehow managed to be like the rest of us, only infinitely more so.

If I were President, I'd nominate this guy as Secretary for Completely Nailing It.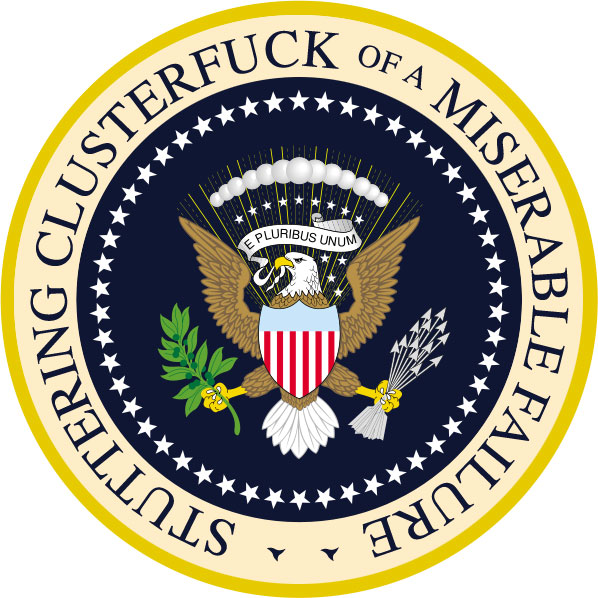 This one thanks to a different John.

posted by Ace at
06:02 PM
|
Access Comments