« On That Poll About Congress: Most Don't Want Their Own Representative Reelected
|
Main
|
Top Shot Starts Again »
August 09, 2011
Overnight Open Thread
And now a brief respite from the ongoing end of the world as we know it...
The 15 Kid's Books You Need To Read
Well thanks to an inheritance of books from a young uncle and parents who were always willing to buy books for me, I ended reading nearly all of these on my own and was the better for it. And yes they're all pretty much classics.
15. The Adventures of Tom Sawyer
14. Asterix
13. Charlotte's Web
12. Childhood of Famous Americans
11. Encyclopedia Brown
10. The Hardy Boys
9. Have Space-Suit, Will Travel
8. Homer Price
7. The Mad Scientists' Club
6. Mrs. Coverlet Novels
5. The Spaceship Under the Apple Tree
4. Tom Swift, Jr.
3. The Three Investigators
2. My Side Of The Mountain
1. The Chronicles of Narnia
In particular I was heavily influenced by Bertrand Brinley's The Mad Scientists' Club with its blend of clever (if retro) technology, youthful pranks, and humor along with a serious side. I believe one of the later stories involves the boys using their smarts and knowledge of the local area to help the Air Force recover a lost atomic bomb. One reviewer describes it as a mix of "McGuyver" and "Stand By Me". Luckily these wonderful stories are once again back in print.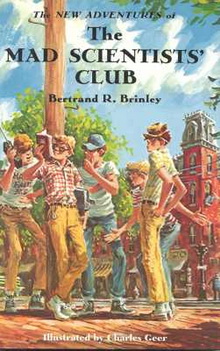 And I'd like to give a shout out to Andrew Henry's Meadow. Whenever I needed an idea for a new invention or clubhouse or just felt ignored/misunderstood by my family, this book was both a solace and an inspiration.
So what were your favorite children's books that ought to be on this list?
Pentagon's Mach 20 Missile Being Tested Tomorrow
For when it absolutely positively has to be blown up anywhere on Earth within the hour.

At approximately 7 a.m. PDT, a three-stage Minotaur IV Lite rocket is scheduled to lift off from Vandenberg Air Force Base in California. It will puncture the atmosphere, and then release an experimental aircraft. That aircraft, known as the Falcon Hypersonic Technology Vehicle 2, will then come hurtling back to Earth at nearly 20 times the speed of sound, splashing down near the Kwajalein Atoll in the Pacific Ocean, approximately 4,100 miles away. Total flight time: about 30 minutes.

That is, if the flight goes as planned. The first HTV-2, launched by Pentagon bleeding-edge research arm Darpa in April of 2010, disappeared over the Pacific after just nine minutes of flight. The vehicle was never recovered.
The Lust Frontier: Why Can't We Make Open Relationships Work?
In which a lefty, open-minded couple find out they're not quite as liberated as they thought:

They set some ground rules. "No sex with some one more than three times," Eva suggested. "That might lead to a relationship."

"No hooking up with mutual acquaintances," Sam said. "Too weird."

They each had different priorities, and patted themselves on the back for being honest and listening to each other. When Eva left, they were secure in their relationship.

Three weeks later, Eva brought someone home and had a fun, drunken time. But when she got on the phone with Sam the next day—they had agreed to tell each other everything—he got silent, then resentful, then outright angry.

"Sorry, I thought I was down," Sam said. "But I don't like this. I guess I'm not."
I doubt this outcome would come as a shock to any conservative, but liberals are continuously surprised that they're not quite as high-minded, liberated, or unselfish as they imagine themselves to be. Ace explains this all better than I ever could in one of his finest essays IMO,
"The Toxic Self-Delusions of the Liberal Psychology"
.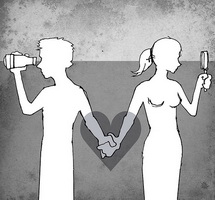 Chinese Bluegrass?
On traditional Chinese instruments like a liuqin, a pipa, a sanxian, and a ruan? You betcha.

Save a Baby Woodpecker, Get Fined $535?
In which an 11 year-old boy who saved a baby woodpecker runs into a vindictive bitch of a U.S. Fish and Wildlife Service agent. No good dead ever goes unpunished by the federal bureaucracy.

Genius: The USB Wall Socket
Probably not needed for every socket, but very handy for ones in offices and hotel rooms.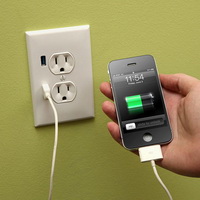 The 12 Worst Plastic Surgery Makeovers
Some of these are just scary. This is one of the milder ones.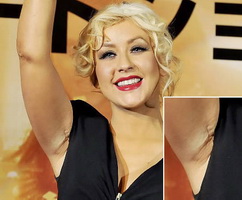 We have so much media literally at our fingertips these days, that a time before VHS, DVD, Blu-Ray, Tivo, streaming video, etc., seems almost unbelievable. Those of us who grew up in the 60s and 70s loving genre TV and movies had to resign ourselves to watching the shows we liked only when network programmers scheduled them (assuming our parents let us watch at all), and if we wanted to revisit a favorite film, the only option we usually had was a paperback novelization (by Alan Dean Foster, most likely)
Then Star Wars came out.
Among those new products was The Story of Star Wars - a long-playing record album that contained an abridged version of the film story, composed of dialogue, sound effects and music from the movie soundtrack, with additional narration (by actor Roscoe Lee Browne, who had played "Box" in Logan's Run) to smooth out the audio narrative. I had this album on cassette, and I listened to it so often that even today, I can recite large swaths of the dialogue in Star Wars from memory.
I actually owned this very album and yes, after listening to it every night while falling asleep, knew every line, sound effect, and pop and hiss on the record.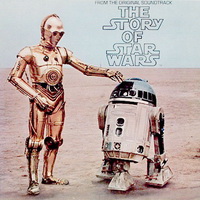 The Yahoo AoSHQ group. You know the way.
Tonight's post brought to you by the passive voice: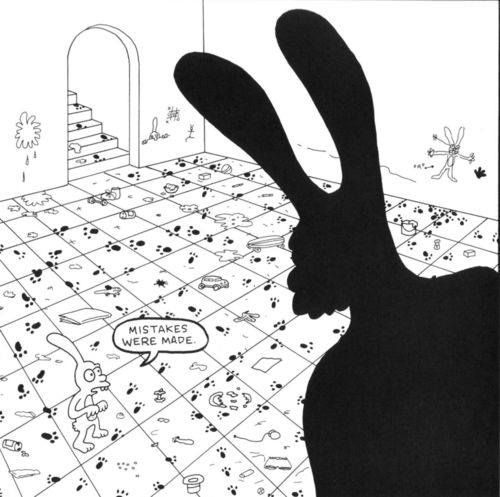 Notice: Posted by permission of AceCorp LLC. Please e-mail overnight open thread tips to maetenloch at gmail. Otherwise send tips to Ace.

posted by Maetenloch at
09:44 PM
|
Access Comments