« An Ace of Spades Commenter Has Something In Common With Bill Maher: The Onion Stole Their Jokes
|
Main
|
Top Headline Comments 8-9-11 »
August 08, 2011
Overnight Open Thread
Is Matt Damon Right That Teachers Make a "Shitty" Salary?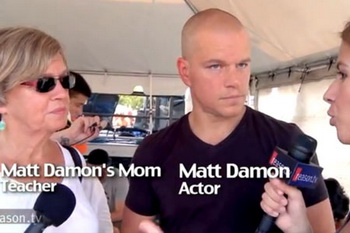 Of course not. Matt Damon has always struck me as someone who's probably smarter than average but is absolutely convinced that he's a Nobel-worthy genius. So despite the fact that his mother was a teacher, he doesn't actually know what he's talking about.

According to Department of Education statistics for 2007-2008 (the most recent year listed), the average public school teacher brought in a bit over $53,000 in "total school-year and summer earned income."

….An average salary of $53,000 may not be much for a movie star such as Damon, but it's a pretty good wage when compared to U.S. averages. Indeed, the Census Bureau reports that median household income in 2008 was $52,000.
More to the point, Bureau of Labor Statistics and other surveys that take into account the reported number of hours worked in a year consistently show that on a per-hour basis, teacher income (again, not including fringe benefits, which are typically far more robust than those offered other workers, including college-educated professionals) is extremely strong.
And note that teachers on average also work fewer annual hours than other professionals - even when their claims of 'hours of daily grading at home' are included.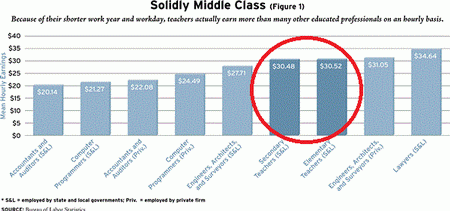 Now teaching is an honorable (and necessary) profession, but truthfully teachers are some of the whiniest workers you'll ever meet. There - I said it.
They enjoy far more job security, higher hourly wages, less accountability, and work fewer hours than almost any other profession you can name. Yet ask any teacher and they'll sincerely explain to you (at length) how they're practically an enslaved underclass.
[Full disclosure: In a past life I was a teacher, and yes it is one of the best part-time jobs you can ever have]
Violence, it seems, is just one form of human cooperation, and one that can unite people as much as it can destroy communities. The dynamics don't seem to change around the world. China, the Middle East, Mexico and Peru: war was the mother of us all.
Yep thanks to war (and war preparations) we have assembly lines, interstates, advanced surgical techniques, and high tech communications among other things. And war plus geography also helps explain
why Europe ended up dominating the rest of the world
.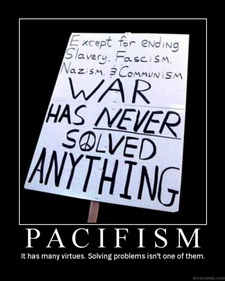 London Is Burning
But I don't care since I live thousands of miles away and am well-armed against the zombie hordes rioting looters.

Beards Are Back?
Or maybe men are just using their blades longer.

In a report headlined The Rise Of The Retrosexual, trade magazine The Grocer also showed that volume sales of razors and blades had been trimmed by 7 per cent, despite a modest 0.9 per cent growth in value.
But it is noteworthy that L'Oreal chose a man who most recently has been best known for his unkempt, stubbled TV persona Dr Gregory House, the irascible lead figure in the long-running American drama series.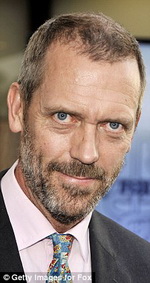 25 Things Kids Today Will Never Experience
Mix tapes, prank calls, and physically changing channels among other things.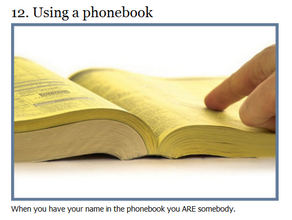 Want To Smell Like Patton?
Well now's your chance since the Army has licensed an official cologne called "Patton" by Parfumologie. A portion of the proceeds go to the VA and the branch itself. Not to worry the USAF and USMC have their own colognes - "Stealth" and "Devil Dog".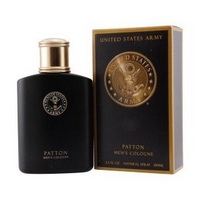 The Art of Mort Kunstler
Mort Kunstler is best known for his artwork for men's magazines and pulp novels in the 50's and 60's but he also did work for MAD Magazine and Aurora model kits. His art tends to be pulp-y with lots of scantily-clad women and weapons but there's an attention to detail and ability to convey an entire story in a single image that transforms his work from genre pieces to true art. Any decent screenwriter ought to be able to write an entire script around any one of his paintings.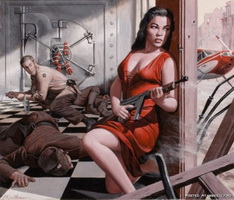 Only in Japan: The Charity Boob Grab
So if you've got $13 you get to cop a feel for charity:

This is something the general public is welcome to get involved in, organised as part of a 24-hour telethon by Japanese adult channel Paradise TV. For a suggested donation of ¥1,000 ($12.94 at the time of writing), the average Jo is allowed five squeezes of a pair of breasts, with all proceeds going to the Japan Foundation for AIDS Prevention.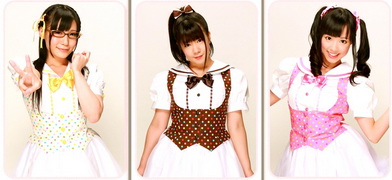 The Yahoo AoSHQ group. Bla bla bla. And don't forget about the Job Bank.
Tonight's post brought to you by princes:

Notice: Posted by permission of AceCorp LLC. Please e-mail overnight open thread tips to maetenloch at gmail. Otherwise send tips to Ace.

posted by Maetenloch at
09:58 PM
|
Access Comments