« Obama To Speak At 8:40 EDT
|
Main
|
NBC Tells You What They Really Think. [ArthurK] »
July 31, 2011
Overnight Open Thread
End of the weekend for some, just another day for others, but all are welcome at the ONT party.
The Japanese do - a lot - with 85% having a positive view of us according to a recent Pew poll. In fact they like the US even more than Americans do (79%). Which isn't all that surprising given that a substantial proportion of Americans (primarily on the left) just don't like the Unites States all that much -m although they do still "love" her in the Ike Turner sense.
Other interesting results are that the French are slightly more fond of the US than the Israelis are. After all the crap we've gone through on their behalf you'd think they'd like us a bit more.
And of course all the Muslim majority countries dislike us - despite our having elected a president named Hussein. But apparently Hussein did get us some Kenyan love.
Positive views aside I still say that if the chips ever were truly down for the US, the only countries we could absolutely count on to stand with us to the end are Japan and Australia and possibly Israel and Canada.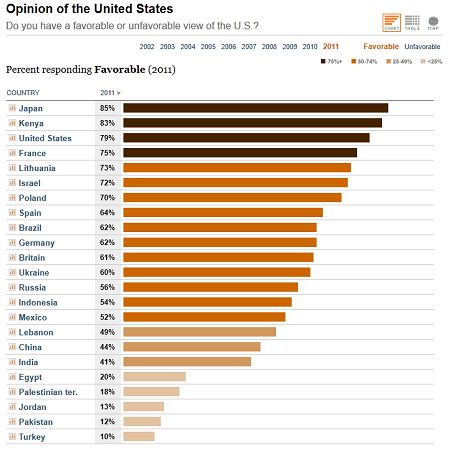 The Tank That Would Not Die
British Centurion tank #169041 was nuked in the 50's during atomic testing but survived with minimal damage. Then it got sent to Vietnam and was hit by an RPG with only minor damage. Still operational it was finally retired in the 70's.

November 20 1976 would be the last all-Centurion Cambrai Day parade, as arrival of the replacement tank, the German Leopard AS1, was imminent. 169041, call sign 11A commanded by Sergeant Peter Blackwood and driven by Trooper John Atkinson, was one of around 60 Centurion vehicles, including ARVs, Bridgelayers and a dozer tank, that participated in this historic occasion. Resplendent in an unofficial drab olive and pink-brown camouflage scheme, 169041 took its place with a number of other veterans of combat operations in South Vietnam for this final parade.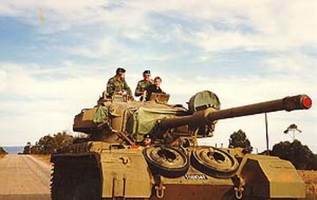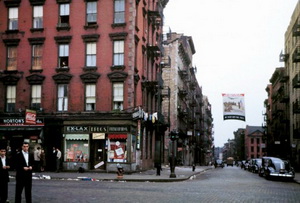 Your Cheatsheet for Talking to the Police
Sadly unless you're reporting a crime the police are generally not your friends when they're talking with you. So here's a guide on what to say and do.

Man Sues Hilton for Tricking Him Into Reading USA Today
Given that it's so common for hotels to offer complimentary papers outside your door, unless Hilton put a notice on the paper, this is dirty pool on their part. Of course I usually ignore the free hotel papers since by the time I even pick them up they're already stale compare to online news.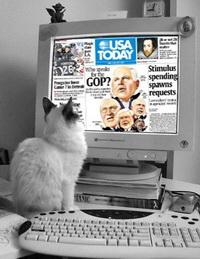 Weekly AoSHQ Commenter Standings
Top 10 commenters:
1 [606 comments] '80sBaby' [85.09 posts/day]
2 [477 comments] 'sifty'
3 [459 comments] 'soothsayer'
4 [402 comments] 'Rich'
5 [401 comments] 'Kratos (Ghost of Sparta)'
6 [388 comments] 'Vic'
7 [368 comments] 'cherry π'
8 [276 comments] 'Blue Hen'
9 [275 comments] 'George Orwell'
10 [273 comments] 'As IF...'
Top 10 sockpuppeteers:
1 [54 names] 'Blue Hen' [7.44 unique names/day]
2 [53 names] 'George Orwell'
3 [51 names] 'andycanuck'
4 [49 names] 'Fish the Impaler'
5 [45 names] 'kbdabear'
6 [43 names] 'Wyatt Earp'
7 [42 names] 'toby928▒'
8 [42 names] 'The Robot Devil'
9 [40 names] 'Mallamutt, RINO President for Life'
10 [40 names] 'kbdabear'
The group. Yeah.
Tonight's post brought to you by Truman's summer wardrobe: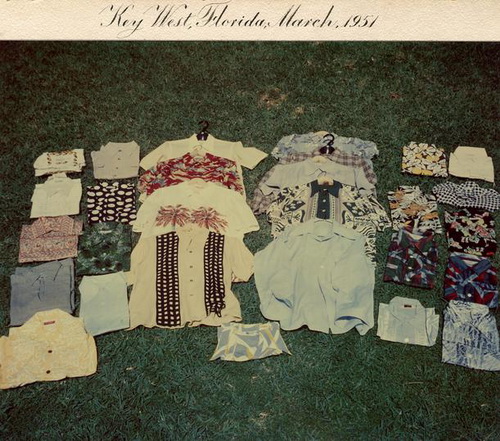 Notice: Posted by permission of AceCorp LLC. Please e-mail overnight open thread tips to maetenloch at gmail. Otherwise send tips to Ace.

posted by Maetenloch at
09:39 PM
|
Access Comments