« Herman Cain Apologizes For Comments About Muslims
|
Main
|
Top Headline Comments 7-28-11 »
July 27, 2011
Overnight Open Thread - Humperdinck Day Edition
This Is Why Your Newspaper Is Dying
Okay newspapers are slowly being killed by the internet. But the savvier ones have been transitioning themselves into web-based newspapers that also sell paper versions. Well except that it turns out that even the papers that position themselves as online newspapers also don't quite get the web either.
Not only do papers generally not give you the news you want online, but they take the stuff you are interested in and manage to present it in the most annoying way possible, violating web page usability guidelines that have been well known for almost a decade.
It's just a sad, sad FAIL.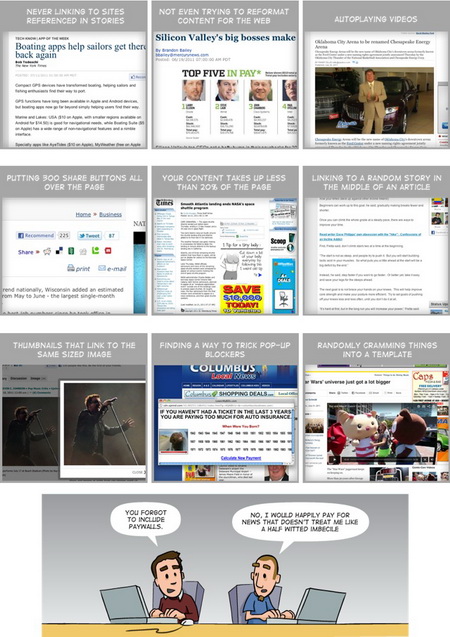 Thomas the Imperialist Tank Engine?
So you thought Thomas was just a series of books and TV show about trains on the island of Sodor?
Nope, it turns out that according to liberals, who are always on the lookout for something new to fret over, it's a insidiously 'conservative' show that promotes the worst of British imperialism.

On the Island of Sodor, the sun has not yet set on the British Empire, and the consequences of defiance are illustrated in parables like "Hiro Helps Out." Hiro, Asian immigrant (he is voiced by Japanese actor Togo Igawa, and the images of his island home mirror traditional ukiyo-e woodcuttings) and onetime "Master of the Rails," here oversteps his authority.
...Once he has completed his shame tour (one half-expects Hiro to commit hara-kiri than face the depth of his dishonor), Hiro chugs back to Sir Topham Hatt's side, where the benevolent master tells him he is "helpful," which in turn makes Hero "happier than he had ever been." To say this is a little conservative is like saying that Animal Farm is a little allegorical.Of course the fact that the books are targeted to kids at an age when they're trying to wrap their minds around the whole concept of 'rules' doesn't even seem to occur to the lefty critics. All literature - even children's books - must have revolutionary consciousness.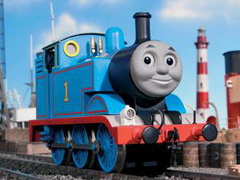 'Book learning is okay, but it doesn't necessarily help you understand life.'

Book learning is okay, but it doesn't necessarily help you understand life. I have friends, for example, who are radical liberals—communists at heart. If I'd had no experience, I would listen to their tales of the wonders of Marxist equality and think "Gee, it's so easy! That's all we need to do."

But I've worked with the Soviets—I spent a year as a Russian translator on Soviet trawlers up on the Bering Sea. I know now how gullible my Marxist friends are.
But my friends all hang out together in a little academic, self-reinforcing klatch. It's virtually impossible to get through their shield of virtuousness.
Sadly we have a president who's full of book learning with almost no experience actually running things in the world. And it's going about as well as you'd expect.
How to Get Out of a Space Shuttle on the Pad in an Emergency
Yep NASA had a plan to get the astronauts away from the shuttle in a hurry. And it probably had a non-zero chance of actually working.

"Final countdown mode" means that everybody not inside the shuttle who wants to live (or at least keep their ears functioning) has long since left the area around the shuttle and gone several miles away. Several long miles away. And they're still going to put ear protection on when the shuttle blasts off. They would very much like to not come back to the launch area until the shuttle is long gone.

There you are, you and your crew mates, all by your lonesomes. Space bound at last. Final countdown and all that sort of thing leading up to lift off.

And then something goes wrong.

I know, I know, you are asking yourself, "What could possibly go wrong?" But suppose, just suppose, something does go wrong and Mission Control informs you that according to their best estimates the chances of the whole thing blowing up are tending towards the highly probable and you would be well advised to get the fuck out.

Okay.

Here's, according to our guide, is all you have to do to save your butt.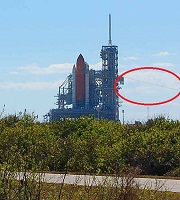 Also The Seamstresses Behind NASA's Space Suits
It turns out the suits were made by Playtex.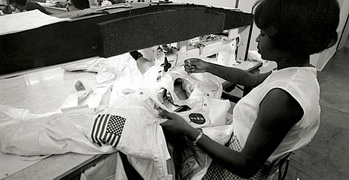 Two Britons Go To Walmart in LA
And have a bit of culture shock. Everyone seems to love to hate on Walmart but they do have pretty much everything, at cheap prices, and are open late and/or 24 hours a day. And that's come in quite handy for me when I've been traveling.

The 10 Best Plastic Surgery Make-Overs
Sometimes a little judicial surgical adjustment really does make a big improvement.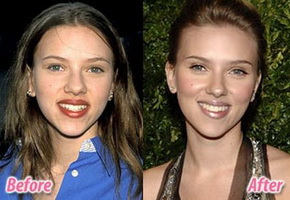 How to Remove Blood Stains
Apropos of nothing. Just one of those things that's good to know. Next week we'll cover where to buy person-sized duffel bags.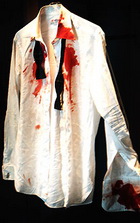 How To Get Loaded For Less
So if you're counting pennies, Franzia boxed wines have the best buzz to dollar ratio.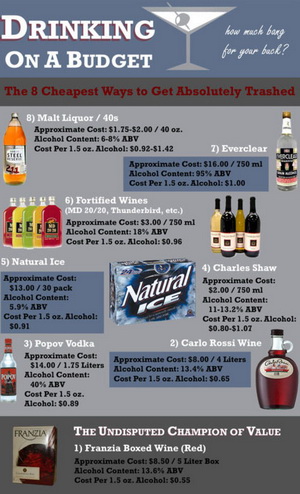 Anyone interested in a Google+ invite email me.
Tonight's post brought to you by Sean and Brigitte: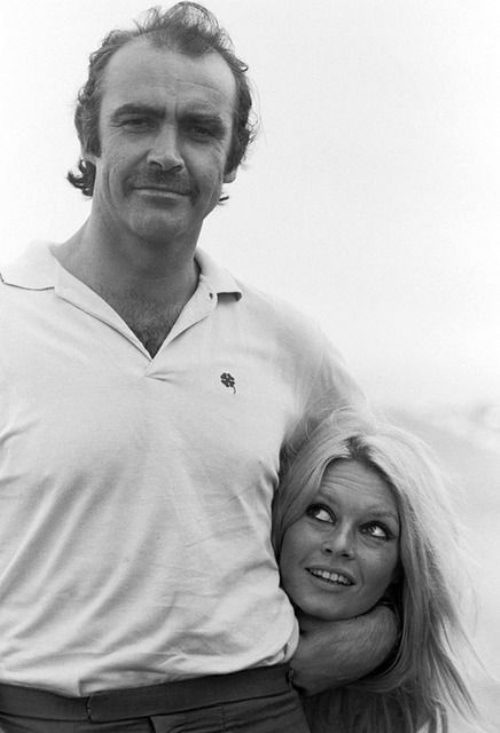 Notice: Posted by permission of AceCorp LLC. Please e-mail overnight open thread tips to maetenloch at gmail. Otherwise send tips to Ace.

posted by Maetenloch at
09:27 PM
|
Access Comments