« Doomed: Even The Vaunted Boehner Plan Cuts Only One Billion in 2012
|
Main
|
Top Headline Comments 7-27-11 »
July 26, 2011
Overnight Open Thread
Pulse jets are an old technology - dating from the 1930's - but it was Nazi Germany that fielded the first actual jet planes. But while pulse jets had few moving parts, they were loud, inefficient and had valves that quickly wore out. Which is why they were soon superceded by turbo-fan-based jet engines.
But now they're back in the form of a cargo-carrying plane designed by Boeing that uses a modern form of pulse jets in large arrays (Pulse-Ejector-Thrust-Augmentors) without any moving parts at all. The trick is a well-designed combustion chamber along with precise computer-controlled fuel injection and ignition.

Unlike turbofans, the pulse jet engine has no moving parts at all. Its core—situated at the top of the engine—generates shockwaves via a subsonic combustion of fuel. Each shockwave forces hot exhaust air out of the tube, creating a pressure differential that fills the engine with cold air. New fuel then mixes with that air through computer-controlled injection similar to the technology used in cars, starting a new shockwave. This process is repeated at very high speeds, providing with the thrust needed to lift the aircraft from the ground.

The PETA cell is encased in a thrust augmenting duct that channels more air into the flow, increasing its power. Every cell is independently controlled and can be grouped on the belly of any aircraft. And since each cell has its own direction controls, you can basically maneuver the ship while taking off or landing in any way you want—even if it's basically a large flat brick like the Millennium Falcon. Then, when the ship is in the air, horizontal thrust engines take over.
If they can overcome the design issues including loudness, this could be the return of an 80 year old technology.
And if you're interested in building or buying your own pulse jet engine, check out this site.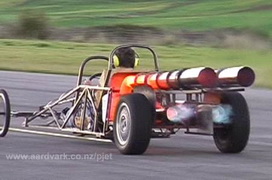 MSNBC Hires The Murderous Al Sharpton
He's a despicable race hustler with blood on his hands from the arson and killings he fomented:

A few years later, Sharpton decided that Harlem should be segregated and that a Jewish-owned store named Freddy's Fashion Mart should close even though it had been there for decades. At one of the many rallies meant to scare the Jewish owner away, Sharpton charged that "there is a systemic and methodical strategy to eliminate our people from doing business off 125th Street. I want to make it clear . . . that we will not stand by and allow them to move this brother so that some white interloper can expand his business."

Sharpton's colleague, Morris Powell, said of the Jewish owner — Sharpton's "white interloper" — "We're going to see that this cracker suffers. Reverend Sharpton is on it." Three months later, one of the protesters, Roland Smith, stormed Freddy's with a pistol, screaming, "It's on now: All blacks out!" In addition to shooting, he burned the place down. Eight people died. Sharpton first lied about being present. When confronted with a video tape showing his presence, he said: "What's wrong with denouncing white interlopers?"
In a just world Sharpton would be shunned by all decent human beings. I guess we all know where MSNBC falls now.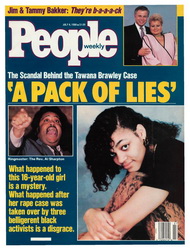 Is the Master's Degree the New Bachelor's?

"Laura Pappano writes that the master's degree, once derided as the consolation prize for failing to finish a Ph.D., or as a way to kill time waiting out economic downturns, is now the fastest-growing degree, with 657,000 awarded in 2009, more than double the level in the 1980s. Today nearly two in 25 people age 25 and over have a master's, about the same proportion that had a bachelor's or higher in 1960.

...'There is definitely some devaluing of the college degree going on,' adds Eric A. Hanushek, an education economist at the Hoover Institution. 'We are going deeper into the pool of high school graduates for college attendance,' making a bachelor's no longer an adequate screening measure of achievement for employers. But some wonder if a master's is worth the extra effort. 'In some fields, such as business or engineering, a graduate degree typically boosted income by more than enough to justify the cost,' says Liz Pulliam Weston. 'In others — the liberal arts and social sciences, in particular — master's degrees didn't appear to produce much if any earnings advantage.'
7 Tools For The DIY Drinker
The Hard Cider kit looks pretty interesting and it's one of the cheapest at $55. Of course my first foray into brewing my own was back in high school when I discovered a loophole in TN law: it was illegal for a minor to buy alcohol but as a minor you could still make your own as long it was less than 200 gallons/year and for personal use. So I spent quite a bit of time at the local brewer's shop and actually got pretty decent at making my own wine. It turns out that making drinkable wine is not hard but making good wine consistently is.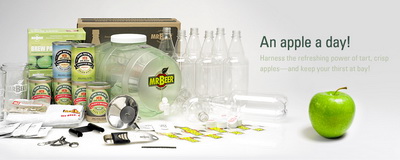 Expectations Vs Reality
Which is why reality sucks.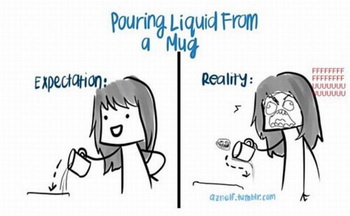 Color Photos of London From World War II
As always color makes historical pictures seem even more 'real'.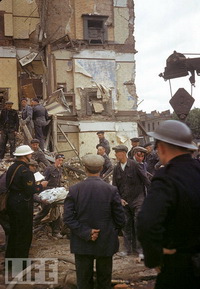 9 Famous People Who Spent Time in a Mental Institution
Okay Britney is obviously one of the nine but you'd be surprised at some of the others. There are actually a good number of actors and singers who are bi-polar and most of them have been quietly hospitalized for it at one time or another.

Do You Recognize This Place?
Hint: It's in Tunisia.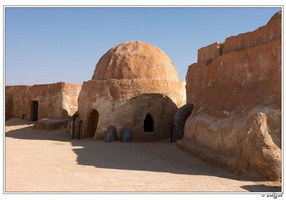 Red Rage: Ginger Kills Man Who Called Him a Ginger

Starks, who is described as having "anger issues" grew furious after Smith called him a "ginger" and insulted his "weak knees." Friends of the suspect say he goes by the nickname "Red" but hates being called a "ginger."
Always be cautious when taunting the gingers - they have no souls to restrain their innate desire to kill.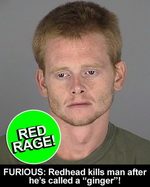 Spot The Tranny Part 13
Answer: All of them.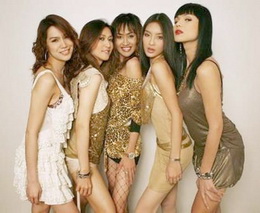 The Yahoo AoSHQ group. You know the way.
Tonight's post brought to you by 1963: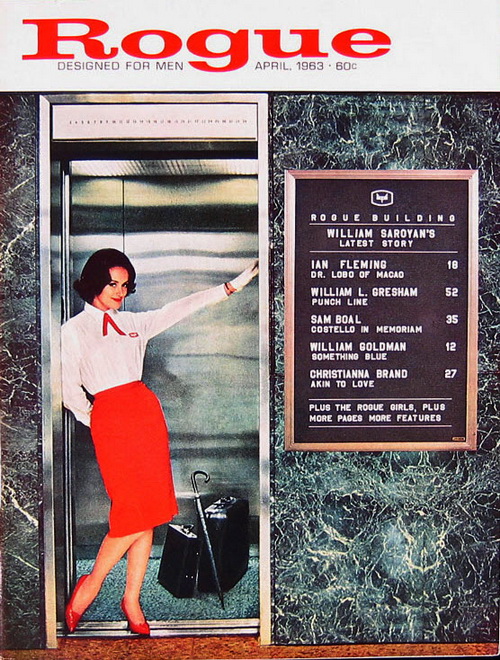 Notice: Posted by permission of AceCorp LLC. Please e-mail overnight open thread tips to maetenloch at gmail. Otherwise send tips to Ace.

posted by Maetenloch at
10:00 PM
|
Access Comments