« Liveblogging the Whiner-in-Chief
|
Main
|
Top Headline Comments 7-26-11 »
July 25, 2011
Overnight Open Thread
OMFG: Sarah Jessica Parker Is The Highest Paid Actress in Hollywood
Shocking but true. Although she is tied for number one with Angelina Jolie so the world is not entirely insane. And how did SJP achieve this? Pretty much via Sex and the City:

Parker hasn't strayed far from her association with fashion-lover Carrie Bradshaw from the hit TV show Sex and the City. In 2010 she starred in the second Sex movie, which earned $290 million. She's designing clothes with Halston and she has a line of best-selling fragrances, including NYC, which brought in $18 million in 2010.
And contrary to the rumors the cologne
Equus
is not part of her collection.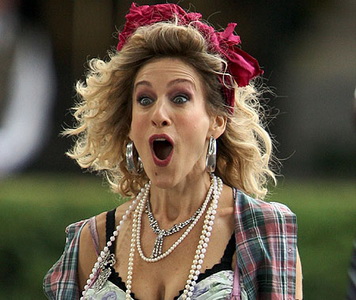 And here's the rest of the top 10 list:

1. Angelina Jolie, $30 million
1. (tie) Sarah Jessica Parker, $30 million
2. Jennifer Aniston, $28 million
2. (tie) Reese Witherspoon, $28 million
3. Julia Roberts, $20 million
3. (tie) Kristen Stewart, $20 million
4. Katherine Heigl $19 million
5. Cameron Diaz, $18 million
6. Sandra Bullock, $15 million
7. Meryl Streep, $10 million
Eh. Frankly other than Angelina or maybe Sandra Bullock I could live a happy life completely free of any of these actresses.
Army Testing Robot Mule for Afghan Action
With the weight load of soldiers' gear ever increasing the Army has been interested in a automated equipment carriers since the 50's. But it turns out that replacing mules with gas-powered robots is a tough problem since mules can handle rough terrain nearly as well as humans. Now Lockheed Martin thinks they may finally have a viable solution:

Meet Lockheed Martin's Squad Mission Support System, a $500,000 robotic mule. If it can get the gear off the backs of soldiers during an ongoing trial run in New Mexico without overturning or driving off into the sunset, the Army wants to send it to Afghanistan.

...It looks as conventional as any six wheeled hauler you'd see on an admittedly large loading dock, the size of a car with a flat back, readying it to strap up to 600 lbs. worth of equipment onboard. It uses ladar, or laser radar, to identify the unit it needs to follow and drives off autonomously behind.

By the fall, the Army wants to send the vehicle to Afghanistan.
I love technology as much as any geek but given the conditions in Afghanistan I can't help but thinking that actual live mules might still be the best solution.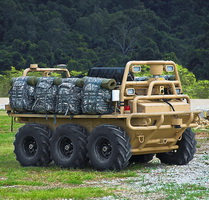 5 Theories On Why 27 Is A Dangerous Age For Musicians
And they're all pretty bogus except for #2.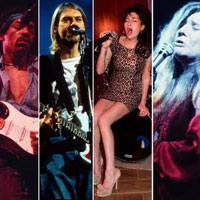 How to Vanish with a New Identity
You may not need to today or tomorrow, but it's never too soon to start thinking about disappearing.

While admitting that technology can often make it easier to track a person down, Bob Burton, the president of U.S. Cobra, one of the country's largest bounty-hunting companies, said that all you need to disappear is "a good computer and a 14-year-old kid."

And perhaps a dead person, too.

"You look in the obituaries," Mr. Burton said, "in Topeka, Kan., say. You want a gas station attendant more or less your age. Once you get the date of birth, you call the county. 'Hi, I used to live in Kansas, but I've been living in American Samoa for the last 20 years as a Christian missionary. Any chance I could get a copy of my birth certificate?' "

Should your ruse succeed and the certificate arrive, simply call a motor vehicle office and apply for a driver's license. "All you need," Mr. Burton said, "is one good piece of ID. The rest follows after that."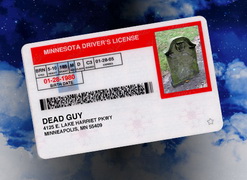 So How Many Words Do You Know?
Well take this test and find out. I managed a pretty solid 37,000 but I was being very strict about being able to define a word outside of any context.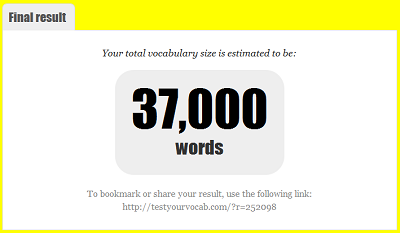 McDonald's Menu Items From Around The World
McDonald's always tries to cater to local tastes which means that you'll find McKielbasa in Poland and McPoutine in Quebec. And in the northeast US and Canada you'll even find the McLobster, McDonald's version of the lobster roll.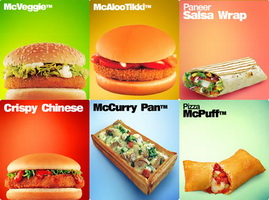 Elvis - Still Giving Orgasms 30+ Years Later
With the latest recipient being actress Paz de la Huerta:

You said once that Elvis's ghost gave you an orgasm in his recording studio at Graceland. That's unbelievable.
I was with my ex-boyfriend and had to beg him to go to Graceland. I felt like he was jealous of Elvis because I've always been infatuated by him, which is hysterical because he's passed away.
Elvis, in teh recording studio, with a feather.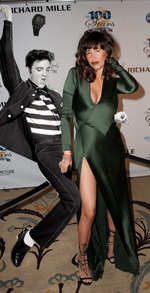 Woman Fights For Her Right to Fly ONT-Style
Fight the power.

She was escorted off the plane and made to show the denim short shorts that were hidden underneath the her baggy t-shirt. After proving that she was acceptably pantsless as is the fashion these days, the supervisor would not allow her back on board saying that the captain refused to fly her.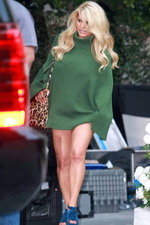 The Yahoo AoSHQ group. Bla bla bla. And don't forget about the Job Bank.
Tonight's post brought to you by disturbing pairs: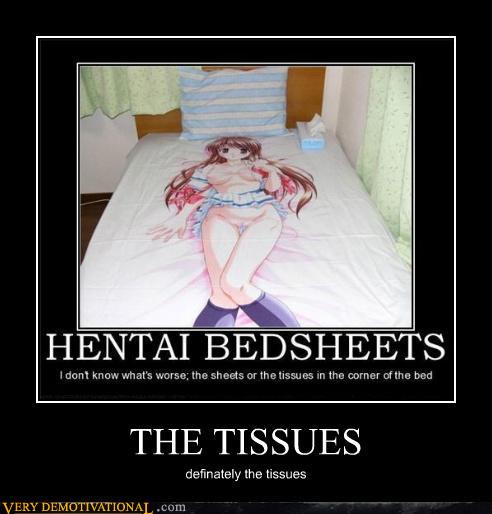 Notice: Posted by permission of AceCorp LLC. Please e-mail overnight open thread tips to maetenloch at gmail. Otherwise send tips to Ace.

posted by Maetenloch at
09:18 PM
|
Access Comments