« Obama To Cantor: Don't Call My Bluff
|
Main
|
Trump Goes After Republican Negotiation Tactics »
July 13, 2011
Overnight Open Thread - Hump Day Edition
Reminder: Tomorrow is the Last Day for Valour-IT
Valour-IT provides special laptops to wounded troops and according to Blackfive they're still short the money needed to help the remaining 138 requests. Don't let them down.



Prepping For The Zombie Apocalypse: How to Build the Ultimate Survival Shotgun
Okay a good reliable shotgun is always nice to have around - for apocalypses or any other social occasions. But can a shotgun also become an entire survival kit? Well Creek Stewart set out to find out.
For this project, I decided to build a survival kit using a shotgun platform–creating the Ultimate Survival Shotgun. My challenge was that everything had to be included in or on the gun itself–no extra pack items or containers. Below is what I did as well as the survival logic behind each decision.
And this is what he came up with:

In addition to ammo, flares, flashlight/compass, knife/bayonet, he also managed to stuff a complete survival kit into the pistol grip and stock. This includes a multi-tool, saw, fire-making kit, and the following which all pretty much guarantees a good time in Vegas:
4"x6" Aluminum Baking Pan, Trash Bag, Fishing Kit, 2 Non-Lubricated Condoms, Water Purification Tablets, Emergency Survival Blanket, First Aid Supplies, Carmex Lip Balm, Whistle, Small Bic Lighter, Paracord, and Snare Wire.
And here it is in action.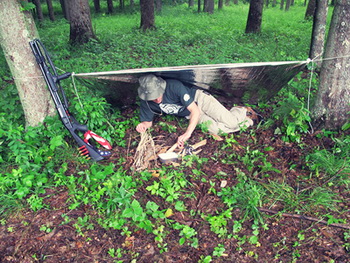 As Creek says - if the zombies eat your brains while you're carrying this, it's your own damn fault.
Has Obama Lost the Jews?
Short answer: no.

Jews are not going to vote against Obama, at least not on the scale indicated in a recent poll.

...I reach my conclusion not based on the quality of the polling, but the reality of what I hear and see day in and day out. Purely anecdotal observations: Obama will lose some Jewish support, on the magnitude of 10% (give or take) less than in 2008, but Jews still will vote significantly in favor of Obama.

Want to know why? This is why:

"In my house growing up, The Times substituted for religion. If The Times said it, it was the absolute truth."

It's true, like it or not. I've lived it my whole life, and there is no getting through to most of these people for whom liberalism is a religion.
Dennis Prager has long made the point that while most American Jews are ethnically Jewish their real religion is liberalism. So realistically the best the GOP can hope for is for Jews to sour on Obama enough that they don't bother turning out to vote in the usual numbers.
Get A Job You Lazy teens!
Only 25% of all American teens have summer jobs this year - the lowest rate since WWII.
How come? Well letting teens work at part-time jobs (or any jobs) seems to have fallen out of favor. And then you have the current economy.

So what is going on? There are two main answers. First, more teenagers are staying in school or choosing to do prep programs over the summer, at their own behest or by order of their helicopter parents. Second, young workers vying for menial jobs have faced increased competition from older workers and immigrants.

Indeed, a lot more teenagers are enrolling in summer school, and it goes a long way to explaining their dwindling participation in the workforce. In the summer of 1985, about 17 percent of teenagers attended some kind of summer school. Now, more than half do. On top of that, thousands more kids are taking other test-prep, advanced, and remedial classes.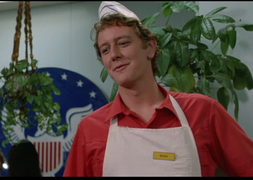 Is 'Breakfast at Tiffany's' Too Politically Incorrect for NYC?
Apparently so since activists have dubbed it 'offensive' and don't want it to be shown:

A petition is circulating to stop an outdoor screening of "Breakfast at Tiffany's" next month at a Brooklyn Park. The beloved romantic dramedy starring Audrey Hepburn, which will celebrate its 50th anniversary in October, has long been considered problematic by many because of the bucktoothed, splenetic and bumbling Japanese character played by Mickey Rooney — an ethnic stereotype that was outdated even in 1961, and seems much more offensive than funny today.

A planned outdoor screening in Sacramento in 2008 was replaced by "Ratatouille" after a public outcry.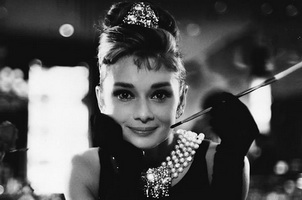 Everything You Ever Wanted To Know About Sunscreen: An Infographic
The stars vs. SPF thing was new to me.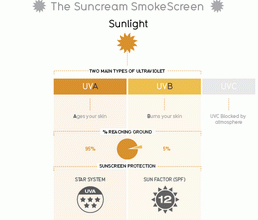 Nazi Sex Dolls!
Rockets, jets, nightvision scopes and ejection seats - the Nazis were advanced in everything and that includes sex dolls:

According to Mussolini's Barber, a new book by Graeme Donald documenting bizarre episodes from military history, the Nazi sex doll project was launched in response to concerns that German soldiers might contract venereal diseases from prostitutes and loose women while occupying foreign countries and, uh, doing the Nazi nasty. In 1940 Heinrich Himmler, boss of the elite-and-terrifying S.S., got the go-ahead from Hitler for the "Borghild Project" to create a not-quite-life-size "gynoid" doll to provide German soldiers with inanimate company on those long occupation nights.

For extra creepiness, the blond-haired, blue-eyed dollar doll was otherwise left featureless in the facial area, supposedly to allow soldiers to picture their own wives, girlfriends, or favorite celebrities.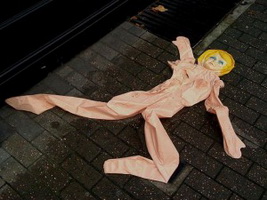 Those Dirty Rings!
Well thank God we've managed to overcome the dirty collar crisis that plagued the US in the 70s.

Shape of a Woman's Lips May Mean More Orgasms

Now, in a paper published last week by the Journal of Sexual Medicine, and called "Vaginal Orgasm Is More Prevalent Among Women with a Prominent Tubercle of the Upper Lip," Brody has come out with another marker for female orgasm; the little spot just at the midline of the upper lip. Called the tubercle, it poofs out a little more in some people than in others. (Brody stresses he's not referring to puffy Angelina Jolie lips, just to that one tiny spot.)

According to the results of an online survey featuring 258 mainly Scottish women with a mean age of 27 years, having a prominent tubercle means a woman has a greater chance of ever having had a vaginal orgasm.
Ok new ONT policy - all moronettes must post lip shots.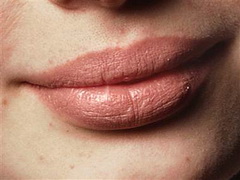 Tonight's post brought to you by factory girls: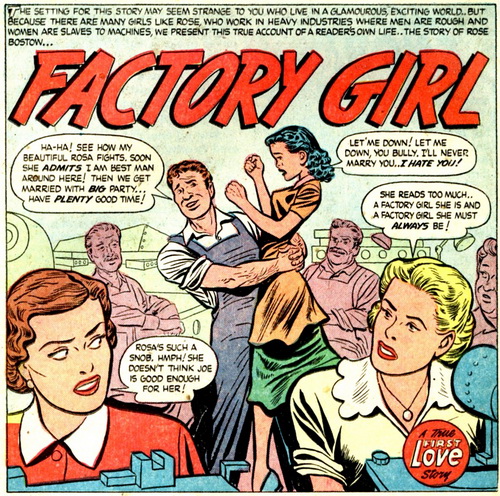 Notice: Posted by permission of AceCorp LLC. Please e-mail overnight open thread tips to maetenloch at gmail. Otherwise send tips to Ace.

posted by Maetenloch at
09:49 PM
|
Access Comments