« Hmmm....: Hahn Alleging GOP "Voter Suppression"
|
Main
|
Paul Krugman is a Frickin' Dope »
July 12, 2011
Overnight Open Thread
The Eternal Shame of Your First Online Handle
Some mistakes you can move past but some will haunt you forever....

Today, humans stake online claims to their real-life names before they can even form words or survive outside the womb.

If only we were all so lucky.

Those of us who came of age alongside AOL must contend with something even more incriminating than a lifelong Google profile: A trail of discarded online aliases, each a distillation of how we viewed ourselves and our place in the world at the time of sign-on. The dawn of the Internet was an open invitation to free ourselves from the names our parents gave us and forge self-made identities divorced from our reputations IRL.
Well back in the early 80's I was known as 'Maximinus Thrax' online - because it was unique (and historical) but mostly because it just sounded cool. And since then I've pretty much stuck with my current nom de blog. I could've done a lot worse I guess.
So how did you end up with your current online moniker?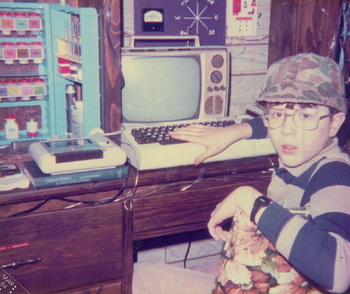 How Much Debt Does Greece Have?
A shitload. But our debt is still 28 times larger.

16 Tales Of Frugal Fathers
You're Dad's so frugal....

"My Dad would melt down the last part of the deodorant stick from multiple different deodorants to create a deodorant Frankenstein of sorts..." - PhiTauBill
"My dad once received used carpeting from a retail store that was closing and had to be remodeled for the future tenant. This was industrial carpeting about as thick as a mousepad, but it was free and in good condition, so he brought it home and not only did the entire basement with the carpeting, but he actually wrapped it up one wall because it was cheaper than paint or wallpaper." - Costner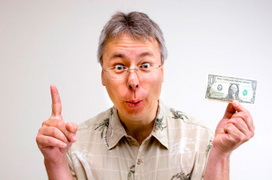 Court to Decide If Deadliest Catch Captain Can Keep His Moon Rock
Okay this gets a little convoluted....

Joe Gutheinz, a former senior investigator for NASA's Office of Inspector General, has made it his goal to collect all 230 moon rocks presented by the US to governments around the world, and put them in a museum.

Deadliest Catch Captain Coleman Anderson wants to keep his little piece of the moon. Anderson says he found the rock in the trash mixed with debris following a fire at an Anchorage museum in 1973. He's kept it as a good luck charm ever since.

"Our astronauts and their descendants are not permitted to have an Apollo 11-era moon rock to sell for their own enrichment and neither should a private citizen who acquired one in a less-noble manner," Gutheinz said. An Alaskan judge will now decide who legally owns the rock.
Well normally I'd say finders-keepers applies, but in this case there are question about who really owned the rock in the first place and whether throwing it away unknowingly in the trash constitutes abandoning it.
And as long as we have enough moon rocks for scientists what's so wrong about private citizens owning them?


Scandi Watch: Sweden Rules That Love of Heavy Metal Can Be A Disability
Apparently Roger Tullgren really really loves heavy metal music. So much so that he's 'disabled' by it and so the government will pay him a stipend so he can keep on rockin'.

Roger Tullgren, 42, from Hässleholm in southern Sweden has just started working part time as a dishwasher at a local restaurant.
Because heavy metal dominates so many aspects of his life, the Employment Service has agreed to pay part of Tullgren's salary. His new boss meanwhile has given him a special dispensation to play loud music at work.
"I have been trying for ten years to get this classified as a handicap," Tullgren told The Local.
"I spoke to three psychologists and they finally agreed that I needed this to avoid being discriminated against."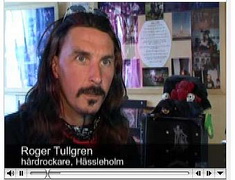 Things That Look Dirty But Aren't
Not a single one of these is actually p0rny but they're probably still NSFW. Well unless you enjoy explaining how elbows are not vaginas.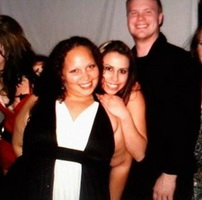 Meet Spy Agency's Next Top Analyst: You
Can crowdsourcing beat the CIA? Maybe.

On Friday, Applied Research Associates, Inc will launch the Aggregative Contingent Estimation System (ACES), a website that lets members of the public test out methods to crowdsource intelligence predictions. Funded by Iarpa, the intelligence community's advanced research shop, ACES invites users to try their hand at making predictions and sharpening up their forecasting skills.
The idea behind tapping into collective intelligence is simple: There's bits of useful information distributed among the members of diverse crowds, so aggregating their judgments should yield a better answer — better even than experts' — to a particular question.

But ARA is looking to do something just a little different from other crowdsourcing efforts. While many similar tools assign equal weight to participants' inputs, ACES will be looking for the most accurate predictors over time and weighting their judgments more heavily than other users.
So sign up and let's put those late night ONT prognostications to the test.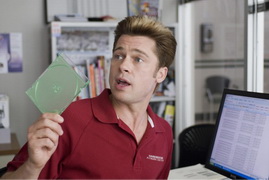 10 Famous Celebrities Who Were Strippers
Well some you probably already knew about or suspected but others are a surprise.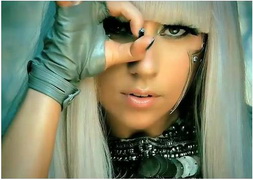 The Yahoo AoSHQ group. You know the way.
Tonight's post brought to you by elections: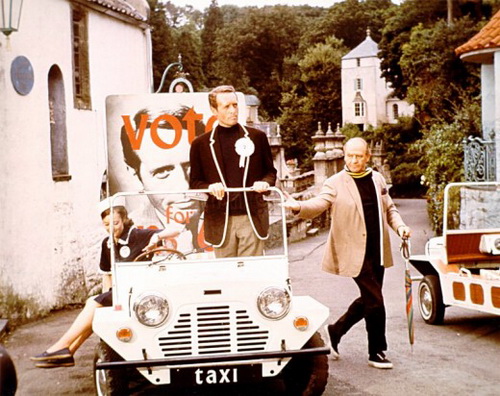 Notice: Posted by permission of AceCorp LLC. Please e-mail overnight open thread tips to maetenloch at gmail. Otherwise send tips to Ace.

posted by Maetenloch at
10:05 PM
|
Access Comments