« The Most Important Gun In US History That You Have Never Heard Of. [dri]
|
Main
|
Top Headline Comments 7-5-11 »
July 04, 2011
Overnight Open Thread - Independence Day Edition
Happy 4th All!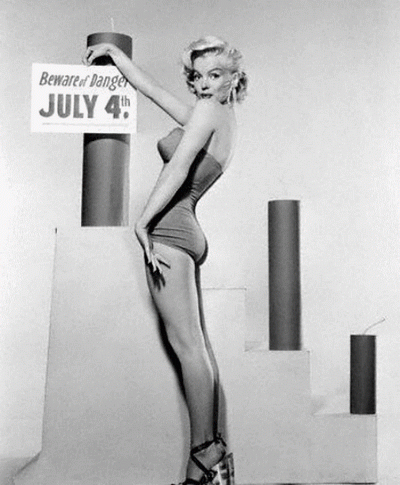 UPDATE [DiT] pic added below
Steve McQueen Celebrates the 4th
One interesting thing about the Great Escape is how close it stayed to the real story plus the fact that most of the actors were themselves WWII veterans with several having been POWs during the war.

E.J. Dionne Is Smarter Than You
So he's able to explain the 1,337 words of the Declaration of Independence to little people like you in just 747 words. It turns out the original revolutionaries really wanted higher taxes and larger federal government.

We need to recognize the deep flaws in this vision of our present and our past. A reading of the Declaration of Independence makes clear that our forebears were not revolting against taxes as such — and most certainly not against government as such.

In the long list of "abuses and usurpations" the Declaration documents, taxes don't come up until the 17th item, and that item is neither a complaint about tax rates nor an objection to the idea of taxation. Our Founders remonstrated against the British crown "for imposing taxes on us without our consent." They were concerned about "consent," i.e. popular rule, not taxes.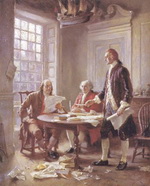 Remembering the Bicentennial
It's hard to believe that the Bicentennial was 35 years ago. And the sad thing is that it happened deep in the 70's with all the attendant tackiness and subliminal gloom. I was a wee lad then but my memories of that year's 4th of July in Nashville were something pretty much like this video. Note the prominent display of muskets - I doubt you'd see that nowadays.

2011 Nathan's Hot Dogs Winners
This year it was Joey Chestnut with 62 dogs and Sonya "The Black Widow" Thomas with 40. Former champion Kobayashi didn't compete again this year due to the Major League Eating exclusivity clause. He ate 69 dogs at an alternate competition.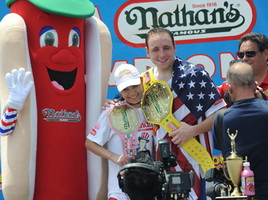 The Creepiness of a 7x Slowed Down Modem Dial-Up Sound
If this were in a movie soundtrack it would be playing when the crew first enter the derelict alien spacecraft.

An Inspired Version Of 'Stars And Stripes Forever'
They just don't make talent and jackets like this anymore.

Can I become a Scottish laird for £30?
Yes. But you can also become Galactic Emperor for the same price and it'll be just as official. On the other hand real Scottish titles can be bought with the cheapest coming in at around $106,000. So start buying those lottery tickets.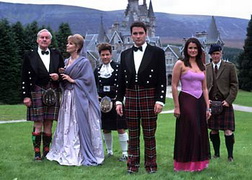 Katy Perry
Sure why not.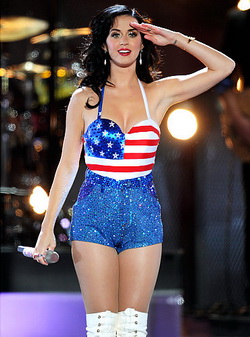 The Yahoo AoSHQ group. Bla bla bla. And don't forget about the Job Bank.
Tonight's post brought to you by the P-51D: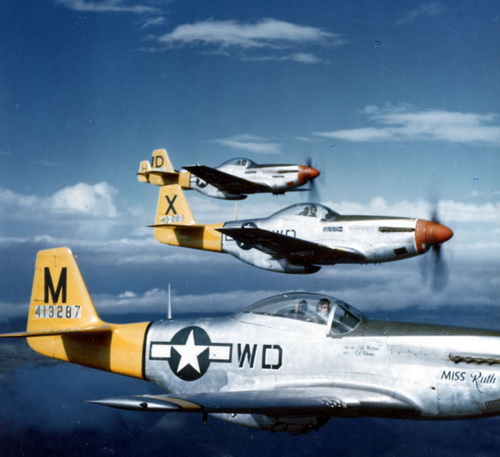 Notice: Posted by permission of AceCorp LLC. Please e-mail overnight open thread tips to maetenloch at gmail. Otherwise send tips to Ace.
Outside Casa Dave in Texas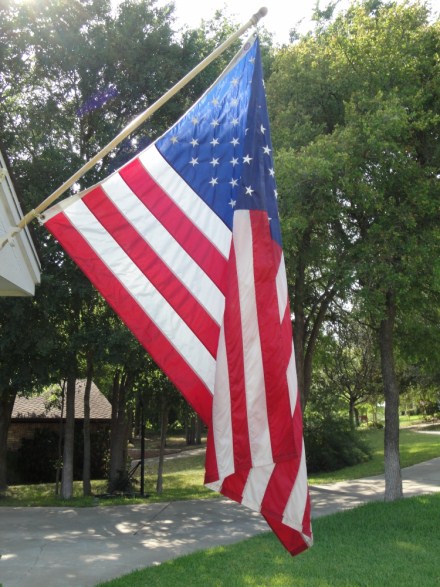 Hope you all had a great day.


posted by Maetenloch at
09:13 PM
|
Access Comments