« Interview With FilmLadd on FTR Radio Tonight at 9 PM
Update: Context/Backstory Added
|
Main
|
Top Headline Comments 7-1-11 »
June 30, 2011
Overnight Open Thread
Colorizing black-and-white historical photos shouldn't make a difference in how real they seem, but at least in these pictures it does. The man reclining next to the dog is General Custer who would be killed 14 years later at the Battle of the Little Bighorn.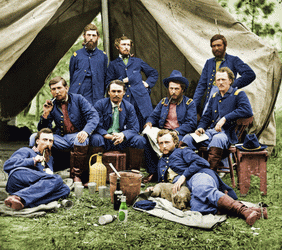 Well when you put it this way the parallels are obvious.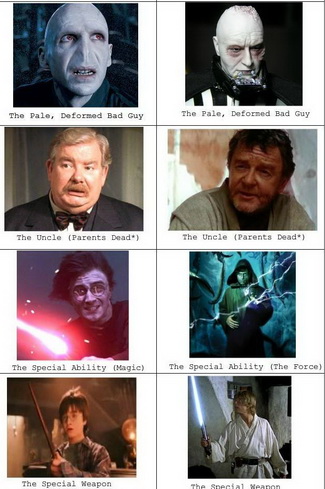 The Red Eye Candidate: Thad McCotter's In Baby!

If you've been yearning for a Thad McCotter for President campaign in the near future, then you'll be happy in the next day or so.

If you have been wondering what it would be like to have a Republican presidential candidate whose dry sense of humor makes him a hit on Red Eye, well… we're all about to go on an adventure together.

"Hey, Greg, you ignoble savage, it's always nice to be with you."
On the other hand
Drew points out that he's not all that conservative on some key issues.
USMC To Train New Recruits With Scopes

In a significant reversal, the Marine Corps has begun using optics at entry-level training, and could do so on a permanent basis beginning next year.

The scopes will be used by recruits based at Parris Island, S.C., and San Diego beginning in July as part of a pilot program, said Col. Timothy Armstrong, head of Weapons Training Battalion based here. Two companies of new lieutenants here at The Basic School already have trained with them, and shown dramatic improvements in how they shoot, Marine officials said.

"There's going to be about 8,000 Marines at entry-level going through this pilot study," Armstrong said. "We're going to take a look at where the data takes us, and have an organized discussion to bring marksmanship forward."
Well if they fight with scopes on their rifles then it makes sense to train with them from the beginning. There's still value in being able to use iron sights if the scope is disabled but maybe this should come after use of the scope is mastered.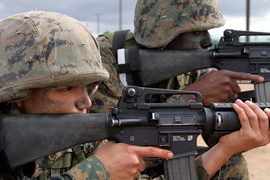 Did Skype Stiff Their Employees With a Worthless Stock Option Plan?
So Microsoft recently bought Skype and a lot of employees were let go before the buyout. But they had plenty of vested stock options so they're sitting pretty right? Well actually no - it turns out that Skype had a highly unusual 'clawback' provision in their contract that makes it virtually impossible to make any money on their stock options.

Skype did things differently. With Skype stock options the company has the right to not only terminate unvested options, but also vested ones. And any vested options that you've exercised (meaning you paid cash for them) that were turned into actual shares could simply be bought back by the company at the price you paid, regardless of their current value.
But
this article
claims that this type of plan is standard in private equity firms rather than the typical venture-capital startup and that the employees should have read the contracts more closely.
5 Reasons Life is Better After Age 30
Almost everyone's life gets better after high school, but it turns out that that's usually not the end of the overall improvement. By the time you're 30 you know life and yourself well enough to get serious and cut out extraneous bullshit.

With the exception of those miserable bastards you see every day at your job (the one you work to afford things like food and shelter) as you get older, you'll do an increasingly better job at filling your life only with the people you want there. Think about everyone with whom you used to spend so much time. Members of the gang who attended all the same parties, but whose company you never enjoyed. Ever. Guess what? By the time you hit 30, they're no longer around. Neither are all those people who did things you don't care about, but felt you were supposed to, like attending professional sporting events or going to foreign films or camping or extreme mountain biking. Whatever it was it doesn't matter. You don't have to do it anymore.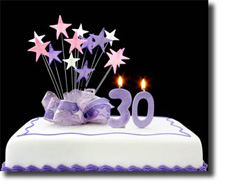 Death Comes to Sesame Street
From when Mr. Hooper died in 1982. And probably one of the most honest, direct explanations of death ever presented to children on TV.

Sad Story: How A Dad's Rage Got His Newly Graduated Son Killed

He couldn't control his temper -- and it cost his son his life.

A hotheaded Bronx dad who thought two parking attendants stole his coveted cologne ignited a bloody brawl that left his football-star son dead just hours after his high-school graduation, sources said yesterday.

Isayah Muller, 19, was stabbed to death Tuesday when he rushed to help his dad, Andre, a violent career criminal who allegedly was pummeling an attendant he suspected of stealing the $200 fragrance he kept in his car.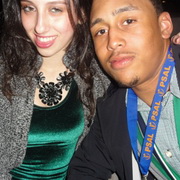 Girlie Glasses!
Sadly outside of Vegas chotchkie shops you rarely see these kind of sexy novelties these days.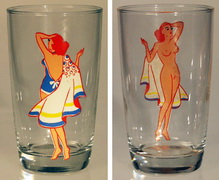 The Mother-in-Law From Hell?
So Heidi Withers, 28, and her fiancé Freddie Bourne, 29, of the UK spent the weekend at the home of his father Edward and stepmother Carolyn back in April. And things apparently did not go well. Because soon afterwards Heidi received a scathing email from her future mother-in-law that upbraided her for her "lack of grace" and "uncouthness":

It is high time someone explained to you about good manners. Yours are obvious by their absence and I feel sorry for you.
Unfortunately for Freddie, he has fallen in love with you and Freddie being Freddie, I gather it is not easy to reason with him or yet encourage him to consider how he might be able to help you.
It may just be possible to get through to you though. I do hope so.
Your behaviour on your visit to Devon during April was staggering in its uncouthness and lack of grace.
Unfortunately, this was not the first example of bad manners I have experienced from you.
If you want to be accepted by the wider Bourne family I suggest you take some guidance from experts with utmost haste.
There are plenty of finishing schools around. You would be an ideal candidate for the Ladette to Lady television series.
Please, for your own good, for Freddie's sake and for your future involvement with the Bourne family, do something as soon as possible.
Here are a few examples of your lack of manners:
When you are a guest in another's house, you do not declare what you will and will not eat - unless you are positively allergic to something.
You do not remark that you do not have enough food.
You do not start before everyone else.
You do not take additional helpings without being invited to by your host.
When a guest in another's house, you do not lie in bed until late morning in households that rise early - you fall in line with house norms.
There are plenty of finishing schools around. You would be an ideal candidate for the Ladette to Lady television series.
You should never ever insult the family you are about to join at any time and most definitely not in public. I gather you passed this off as a joke but the reaction in the pub was one of shock, not laughter.
I have no idea whether you wrote to thank [your future sister-in-law] for the weekend but you should have hand-written a card to her.
You should have hand-written a card to me. You have never written to thank me when you have stayed at Houndspool.
She quietly gets on with it. She doesn't like being diabetic. Who would? You do not need to regale everyone with the details of your condition or use it as an excuse to draw attention to yourself. It is vulgar.

As a diabetic of long standing you must be acutely aware of the need to prepare yourself for extraordinary eventualities, the walk to Mothecombe beach being an example.

You are experienced enough to have prepared yourself appropriately.

No-one gets married in a castle unless they own it. It is brash, celebrity style behaviour.
Okay It sounds like the daughter-in-law was
not
on her best behavior during the weekend but this also might just be a mismatch in expected levels of formality. But I also suspect that Mrs. Bourne is rather uptight and snobbish and that she took an instant dislike to the future DIL. Add in the politics of her being a step-mother to the groom and you have the makings of an absolutely epic wedding.
Update: The father of the bride
strikes back at la suegra
.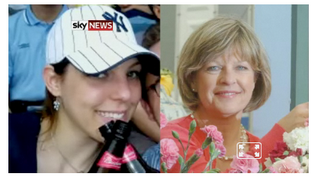 Yahoo group. That is all.
Tonight's post brought to you by inmates: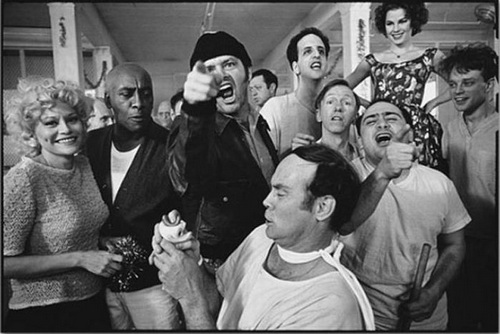 Notice: Posted by permission of AceCorp LLC. Please e-mail overnight open thread tips to maetenloch at gmail. Otherwise send tips to Ace.

posted by Maetenloch at
09:36 PM
|
Access Comments