« Sick: Heartless Bastards Force Kitten To Fight Full-Grown Pit Bull
|
Main
|
The Only-The-Good-Episodes Guide To Doctor Who »
June 28, 2011
Overnight Open Thread
You Know The Warning - But Do you Know Who Miranda Was?
Well mainly a career criminal and pervy rapist:

[In 1963] an 18-year-old Phoenix woman reported to police that she was kidnapped, taken to the desert and raped. The woman was able to provide details about the car her kidnapper drove; those details took police to Ernesto Miranda. Though the woman couldn't identify him in a lineup, police took him into custody and performed an interrogation anyway. The grilling resulted in a Miranda-signed confession.

Miranda later said he was forced into confessing because he was never made aware of his constitutional right to say nothing. His case wound up in front of the Supreme Court in 1966; they ruled that nothing Miranda "confessed" to could be used to try him because he was improperly educated on his rights. Almost immediately following the trial, the Miranda warning became a mandatory part of arrests.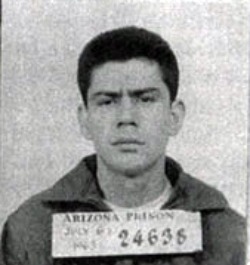 Which is why pretty much anyone who's ever watched TV cop shows can recite the following:

"You have the right to remain silent. Anything you say can and will be used against you in a court of law. You have the right to speak to an attorney, and to have an attorney present during any questioning. If you cannot afford a lawyer, one will be provided for you at government expense."
This the most common form but it turns that what the Supreme Court gave was only a guideline and the actual Miranda Warning wording varies from department to department.
So what happened to Miranda? Well he was re-tried minus the confession in 1967 and convicted. He was sentenced to 20 years in prison but was released in 1972 after only five. [Gotta love that 1970's lenient justice] And after bouncing in and out of jail for minor offenses he was stabbed to death in 1974 during a bar fight in Phoenix. Ironically the main suspect in his stabbing was read his Miranda rights and used them effectively:

A suspect was arrested, but he chose to exercise his right to remain silent after being read his Miranda rights. The suspect was released and supposedly fled to Mexico. The Miranda murder case was closed without ever apprehending the murderer.
Hey Remember Alice Walker?
Well the last time she made the news she was opining on how Osama Bin Laden needed to be punished with love:

"…But what would happen to his cool armor if he could be reminded of all the good, nonviolent things he has done? Further, what would happen to him if he could be brought to understand the preciousness of the lives he has destroyed? I firmly believe the only punishment that works is love."
Well that or a bullet through the eye. Anyway she's now helping out the next Gaza blockade-running flotilla. Apparently for her love is not enough to punish the Jews - you need love and weapons.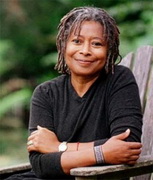 How Much to Tip by Country
The US at 10-15% is in line with the UK and most of Northern Europe, but it's high compared to much of the rest of the world. Interestingly both China and Japan are non-tipping countries but the service you get in each is vastly different. Click on the image for a full-size version.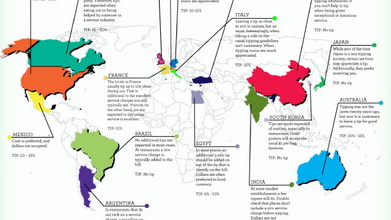 10 Brands That Will Die This Year
Okay the death spirals of MySpace and Saab are pretty well known but Sony Pictures and Sears too?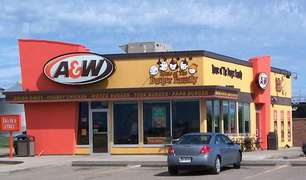 20 Of The Most Beautiful French Actresses
Some are well known and some are not - but should be.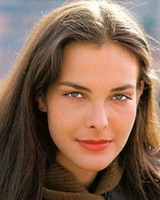 Don't Piss Off The Wheelchair Chair
Cause he will fuck you up.

The 7 Biggest Dick Moves in the History of Online Gaming
Well since I don't do any online gaming this all pretty much means nothing to me.

Player "Cally" won at EVE Online despite it being a massively multiplayer game with no victory condition. Other players earn ISK (game currency) by mining, completing quests or killing each other. Cally, on the other hand, simply asked for it. And it worked, and there was nothing they could do about it. Because while the other losers went into the economy as honest workers, or corporations, he realized he could go in as a bank.

He spent months running the "EVE Intergalactic Bank (EIB)." This offered loans for start-up EVE corporations and miners who wanted to buy tools, with interest rates and repayment plans and yes, we're still talking about a game people apparently play for fun.

Cally certainly had fun: He fulfilled the secret fantasy of every bank manager in history, when one day, he walked in and just took all the money. All the money was 790 billion ISK, about $170,000 in real dollars, which he used to become the greatest video game villain of all time.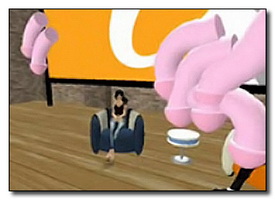 The Evolution of the Cheerleader
Well definitely an improvement in teh eye candy department, maybe not so much in the actual cheering part. And I predict that by 2020 poles will be standard equipment for all cheerleading squads.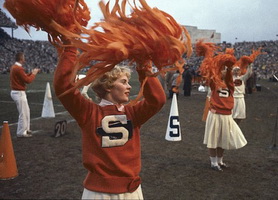 The Yahoo AoSHQ group. Bla bla bla. And don't forget about the Job Bank.
Tonight's post brought to you by origins: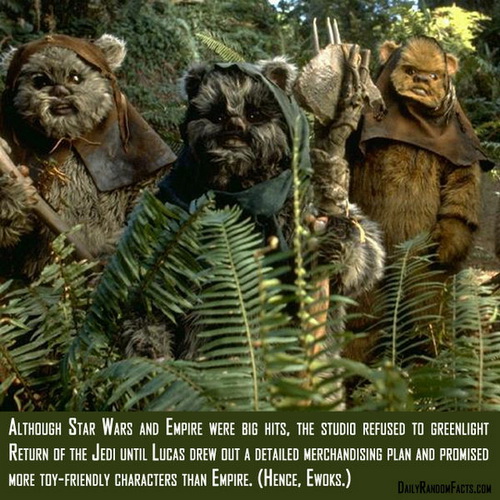 Notice: Posted by permission of AceCorp LLC. Please e-mail overnight open thread tips to maetenloch at gmail. Otherwise send tips to Ace.

posted by Maetenloch at
01:42 AM
|
Access Comments