« Rumors Continue About Hugo Chavez, With No Statement Issuing From (Former?) Venezuelan Thugocrat
|
Main
|
CAC's Paranormal Adventure »
June 26, 2011
Overnight Open Thread
Just five more days until the holiday weekend begins...
Okay different sports have different fan demographics so it's really not too surprising that this also shows up in party affiliation.
So you'd expect NASCAR to be big among Republicans. And I guess the popularity of the WNBA among Democrats isn't a shock either since its audience seems to consist mostly of lesbians and immediate family members. But the GOP-popularity of the LPGA - well that's just a mystery.
What is interesting is the fact the most popular sports also skew to the right. I'm guessing that the Red heartland is just much more into sports than the Bluish regions. And they also tend to vote. So note to politicians - never diss the gridiron or the PGA.
I am surprised that WWE is so lefty and small - at least from the advertising I would have guessed it would be the opposite. And where are the results for MMA and helo-caribou and hobo hunting?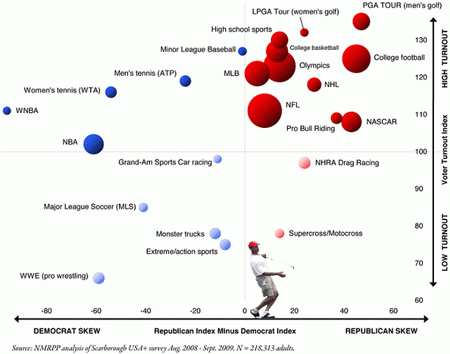 Original data
here
.
Announcing a New Site: The Conservatory
So Dan Collins of POWIP and Joy McCann of Little Miss Attila have created a new conservative-oriented website called what else, The Conservatory. So what is it?
Well it's a conservative version of Craigslist, Blogger, with a little LinkedIn thrown in.

It's a conservative talent bank and marketplace, wrapped in a blog and news feeds, that aims to establish an online social and business agora for people who hold similar values. Joy and I will be doing the editorial work for content submissions (many from contributors on this blog, we hope), but in many ways it's meant to be crowd-sourced. There are mechanisms at the site for users to submit posts, to share links that they think we might have interest in, and to drive discussion through the Symposium Forum and other plug-ins.
So instead of sending dollars and links to companies that hate you and everything you believe in, why not have your work and play help you and your fellow conservatives? No word on when the IPO is.
Update: Dan points out that in the classifieds there's even a section for 'Ace of Spades Lifestyles'.


Free Speech = Jail
Usually hate crime charges are just the icing on the prosecution cake after an actual physical assault. But this may be the first time that someone is being sent to jail merely for saying something.

Zachrey Harris will serve 20 days in jail and spend two years on probation for using racial slurs against a Nigerian student during an alcohol-fueled attack on University Hill last September, a Boulder district judge ruled Friday.

Harris, 23, was convicted in April of a single count of harassment, insults, taunts and ethnic intimidation. Prosecutors believe it was the first time in Colorado that someone was convicted of a bias-motivated crime based on words alone.
Granted Harris was an asshole but assholes are still protected by the First Amendment (even with the known exceptions). So don't be an asshole and watch what you say in Boulder, CO.
The Real Mahatma Gandhi
Here Christopher Hitchens asks whether Gandhi really was the moral hero he's made out to be. Gandhi is one of those figures who becomes less and less admirable the more you learn about them - which isn't to say that he didn't show physical courage in his commitment to non-violence. One main problem with Gandhi is that he was so committed to his ideals that he was naively arrogant about them and ultimately indifferent to real suffering of actual physical people. This is particularly obvious in his behavior before and during WWII.

By 1939, he was announcing that, if adopted by "a single Jew standing up and refusing to bow to Hitler's decrees," such methods might suffice to "melt Hitler's heart." This may read like mere foolishness, but a personal letter to the Führer in the same year began with the words My friend and went on, ingratiatingly, to ask: "Will you listen to the appeal of one who has deliberately shunned the method of war not without considerable success?" Apart from its conceit, this would appear to be suggesting that Hitler, too, might hope to get more of what he wanted by adopting a more herbivorous approach. Gandhi also instructed a Chinese visitor to "shame some Japanese" by passivity in the face of invasion, and found time to lecture a member of the South African National Congress about the vices of Western apparel.
After reading this article I see a lot of Gandhi in Jimmy Carter - and that's not a good thing.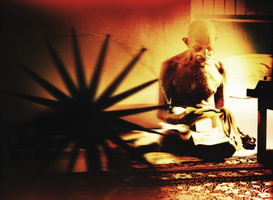 The One Man Band
Some recent pop stars require entire teams of engineers and producers and auto-tuning to crank out a decent song. But here Kid Beyond manages to produce a better than average song just using his voice and creating loops in real-time. How come Ke$ha has recording contract and this guy doesn't?

Roman Brothel Coins
Then as now most prostitutes in brothels were foreign and didn't always speak the Latin. So you could buy these tokens and give them to the girl/boy of your choice and all your communication problems were solved. Though some believe these were just novelties that got very popular for while - sorta like our disappearing bikini pens.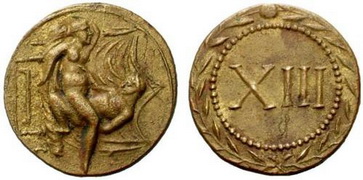 The World's Ugliest Dog 2011
Meet Princess Abby Yoda:

The 14-year-old Chinese-crested Chihuahua mix has come a long way since since was found behind a block of flats by Nicole Schumacher.

Originally frightened out of her wits and under the impression the mangy-looking mutt was a rat she almost ran a mile.

But on closer inspection she soon discovered it was an abandoned dog in need of a good home and quickly took her in.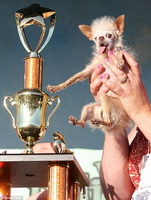 Thе Hottest 80's Supermodels Then and Now
And most are still hawt 30+ years later. I miss the days when models were thin but not anorexic.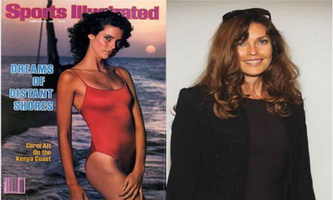 Operation Can-You-Fry-It?
Koolaid? Yes, yes you can.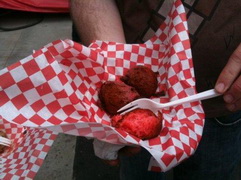 So Who Bullies?
Mainly middle children. And who's mostly to blame? The parents.

New research shows that children who are slapped or yelled at by their parents are more likely to bully their brothers or sisters - and middle children are most likely to be the bullies.

One shocking statistic to come from the research is that half of all the children studied said they had experienced bullying in their own home.

But, unlike bullying at school, there was no link with whether the family was poor or wealthy, badly or well-educated. Bullying was purely linked to the behaviour of the parents.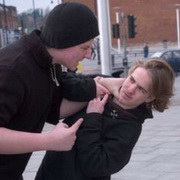 Weekly AoSHQ Commenter Standings
Top 10 commenters:
1 [414 comments] 'Vic' [58.12 posts/day]
2 [383 comments] 'toby928▒'
3 [361 comments] 'Kratos (Ghost of Sparta)'
4 [294 comments] 'sifty'
5 [282 comments] 'ace'
6 [245 comments] 'kbdabear'
7 [243 comments] 'George Orwell'
8 [234 comments] 'Y-not'
9 [232 comments] 'AmishDude'
10 [218 comments] 'Oldsailor's poet'
Top 10 sockpuppeteers:
1 [95 names] 'KZnextzone' [13.34 unique names/day]
2 [85 names] 'kbdabear'
3 [65 names] 'toby928▒'
4 [55 names] 'Fa Cube Itches'
5 [47 names] 'Romeo13'
6 [45 names] 'fluffy'
7 [39 names] 'George Orwell'
8 [37 names] 'Cicero'
9 [37 names] 'Fish the Impaler'
10 [36 names] '18-1'
The group. Yeah.
Tonight's post brought to you by 1963: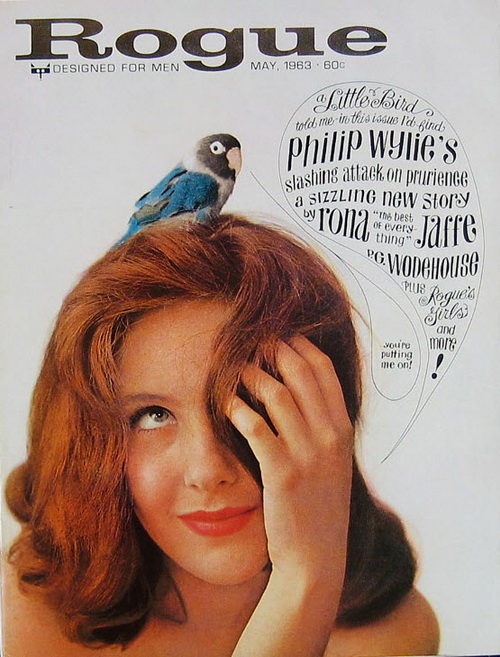 Notice: Posted by permission of AceCorp LLC. Please e-mail overnight open thread tips to maetenloch at gmail. Otherwise send tips to Ace.

posted by Maetenloch at
09:11 PM
|
Access Comments