« Should All "Citizen Journalists" Simply Be Euthanized, Or Like Only Around Half Of Us?
|
Main
|
Oh Boy: Drama Alert »
June 21, 2011
Overnight Open Thread
Why Joe McCarthy Hated It's a Wonderful Life
Okay McCarthy was paranoid and a jerk - but maybe not all wrong on this on this particular issue.
Apparently he thought the movie was too critical of capitalism and sicced the FBI on the movie and the director:

So, what made Senator McCarthy so angry? The part involving the maligning of fat-cat banker and slumlord Henry Potter. While Bailey (who lends money to the working poor) is the movie's hero, Henry Potter (who focuses on the financial bottom line alone) is the villain. According to the FBI's memo, portraying a capitalist in such a negative light was a classic communist trick.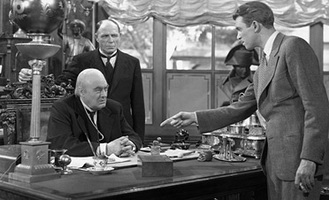 Of course given the recent sub-prime loan debacle the overall moral of the movie isn't as clear-cut as it used to be. In retrospect Mr. Potter was right about mortgage requirements and George Bailey was a nice, well-meaning fool.
Meanwhile, opinions about Henry Potter's character have changed over the years. In light of the housing-market crisis, the fiscally responsible banker may not have been such a bad guy after all [Ed - well apart from the outright thievery]. The loans that he tried to prevent George Bailey from handing out were essentially subprime mortgages. Mr. Potter may have just been trying to stop the poor citizens of Bedford Falls from over-leveraging themselves. Who's the evil capitalist now?
And if you let quasi-government institutions take away all the risk from Bailey and the Building and Loan, why you can could nearly bring down the entire real estate industry.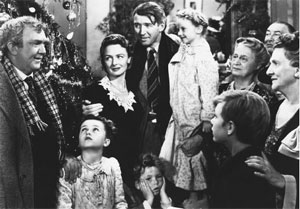 The Seven Veils of Anonymity
It turns out that a burka is a get-out-of-jail card:

A MUSLIM woman sentenced to six months' jail for making a deliberately false statement that a racist policeman tried to forcibly remove her burka has been freed on appeal.

Judge Clive Jeffreys said he was not satisfied beyond reasonable doubt it was Carnita Matthews, a 47-year-old Muslim woman from Woodbine, NSW, who accused the police of racism…
Why? Because in order to verify her identity it would have been necessary for her to remove her burka. Note how her supporters celebrated her win on appeal 'culturally appropriately' i.e. yelling "Allahu Akbar!" and attacking cameramen.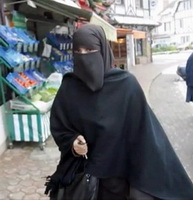 How Do You Earn 7 Medals For a Single Action?
Well this is how Forward Technical Sergeant Llewellyn M. Chilson did it in 1945. He received seven medals at the same time, a feat never-before accomplished by a single man. Video is here.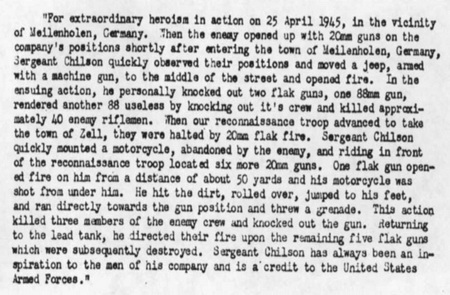 Specialty Shotgun Rounds
Flechettes and dragon's breath oh my. From Russia where gun safety is just a form of Western imperialism.

Boxxy Is Back
And this time she's trying to recreate the original magic. And probably needs to adjust her meds.

The Tennis Match That Would Not End
It was just over a year ago that the famous Isner-Mahut match which lasted for three grueling days took place at Wimbledon.

Mahut served the first ball of the match at 6.13pm, on Tuesday 22 June. The match finally ended at 4.48pm on Thursday 24 June. There were no breaks for rain. The fifth set alone lasted eight hours and eleven minutes, spanned two days and was 98 minutes longer than the previous longest Grand Slam match ever played
Read the whole article to find out who finally won and what it was like for the players during the marathon match.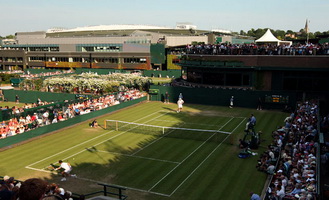 Moar Gingeresses
As always approach at your own risk. AoSHQ LLC is NOT responsible for any damage to body or loss of soul.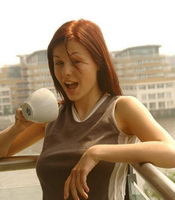 Casting Gone Wrong
Here's a nice snarky collection of the worst casting FAILs. And I have to agree with their inclusion of Mace Windu - he was okay in the role but all I kept thinking during his scenes was hey - there's Samuel Jackson is playing a Jedi.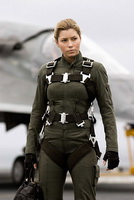 The Yahoo AoSHQ group. You know the way.
Tonight's post brought to you by AD&D: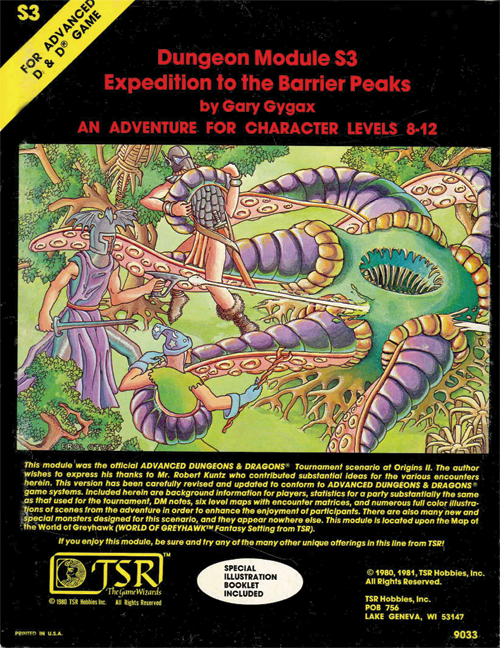 Notice: Posted by permission of AceCorp LLC. Please e-mail overnight open thread tips to maetenloch at gmail. Otherwise send tips to Ace.

posted by Maetenloch at
09:38 PM
|
Access Comments