ę Congratulations Bruins! [dri]
|
Main
|
Top Headline Comments 6-17-11 Ľ
June 16, 2011
Overnight Open Thread
Relaxed Dad Vs. Tiger Mom Style Parenting
There's been an ongoing debate between Bryan Caplan and Amy Chua over which is the better way to raise your kids. Of course it all depends on what you're optimizing for - career/earnings or happiness.
Here one commenter makes a good point about which path to choose:

How about this: Amy Chuaís method is better in raising successful kids career-wise, at the expense of emotional attachment, family warmth, etc. Itís a trade-off. If you envision your childís future life to be of economic hardship and misery, maybe itís a GOOD trade-off (as evidenced by the stricter methods of parenting on poorer societies, and also in the past when being poor really influenced your happiness).

If you already earn more than USD 25,000$ a year (which is the threshold after which income stops correlating positively with happiness), then itís probably better to be a B.Caplan-style parent. (if your goal is to maximize your childís total future happiness).

I think the answer is that simple.
Actually the income/happiness correlation drops off at around $75,000 but the point still holds. If you think your kid can pull down $50K+ on his own, then be free with the affection - if not, then you may have to go all Tiger Mom.
Of course even Amy Chua has backed off on some of her Tiger Mom book's claims saying that parts of it were a "spoof" meant to be funny. To which Bryan Caplan jokingly has a Joe Pesci response:

"How is your book funny? Funny how? Funny like you didn't make your daughters practice three hours a day, and scream at them when they resisted? Funny like threatening to burn all your little girl's stuffed animals is funny? What kind of funny? Tell me how it's funny."
Update:
And of course PJ O'Rourke has his own take in
"Irish Setter Dad"
Have you ever heard a kid learning to play the violin? A cat in the microwave is nothing to it. And let me add an addendum to the things my children were never allowed to do​ó​put a cat in the microwave. Iím not saying it didnít happen; Iím just saying they werenít allowed to do it.

...But my kids practice too, hour after hour every day. They practice being jerks. And since almost every boss Iíve ever had was a jerk, this gives them a leg up. Plus thereís the cat in the microwave. That shows an inquisitive, experimental turn of mind. You can see how electronic cat-zapping could lead directly to the invention of something like Facebook.
(thanks to Ben and Un-manned Bear Pig for reminding me about this)
VDH: Thoughts on Greek Madness
Well the Greeks have always had plenty of pride - perhaps too much for a single country. And they've always wanted to live a Northern European lifestyle while keeping a Mediterranean-style work-ethic and love of corruption. And now nemesis is coming home to roost:

The country is shrinking and its mountain villages are emptying; its allies in Europe are completely turned off by serial Greek recriminations; and four-decades of cheap anti-Americanism has eroded almost all U.S. goodwill to the country.

Finally, there is no way out except either sudden or gradual default because of the complex mentality of a xenophobic Greek public that assumes expansionary entitlements as an earned birthright and would treat any who would cut them as some sort of existential enemy. That narrative works out to something like a greedy predatory northern European or American bondholder wanting to pile up even more needless profits by enforcing quite unfair and amoral terms of payback on the courageous, brave, and long-suffering Greek collective.

Once a society descends into that mindset, there is little alternative but the get-real shock therapy of default, which, in the Greek case, would return it to something like the early 1970s when I first visited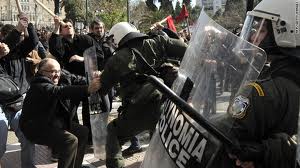 Ask Matt Labash: On How to Handle Trolls and Hate Mailers
Here Matt channels his inner ewok on dealing with regular hate mailers:

But until then, Mr. 3000, I am touched that you were so moved by my words that you did not let consistency, dignity, or self-awareness get in the way of expressing your true feelings. That took trust. ...And I will lock that special piece of you in my treasure chest in a secret place, perhaps a secret place not unlike where you keep your true identity and whereabouts when challenging perfect strangers to virtual fistfights that you donít really want to have, since doing so might damage the soft, pink hands that you use to spend your days anonymously trolling.
You ask what I do with the hate mail? Periodically, Iíll gather up a big stack of letters, sort them by category (conspiracy theorists, political cultists, Michael Vick lovers, fish killers, Steely Dan fans, finger-sniffers, chronic masturbators, et al.), then I take them to the terminally ill at a local hospice. Not everyone is as fortunate as I am to have so many sunshiny buttercups in their life who will send them hate mail of their own. People tend to go easy on cancer patients. Weirdly, all the hate-filled sentiments usually cheer them.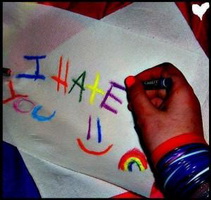 Japan After the Earthquake
It's now been 3 months since the earthquake and tsunamis hit Japan. And judging from these pictures the Japanese have made great progress at clearing the debris away and starting to rebuild. One of the marks of a prosperous/high trust society is whether things get cleaned up - even if the government isn't in charge of it.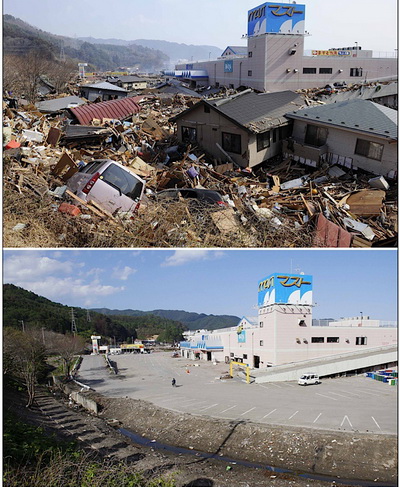 Shit Burgers?
Soylent Green is...shit?

5 Awful Things Nobody Tells You About Moving
Another funny article by my favorite Cracked writer, Robert Brockaway.

No matter how secure you think you are in the world, I promise you this: You are always one wrong turn away from being alley-raped by a guy named Scooby.

Safety is an illusion, is what I'm saying here.

With our garbage firmly ensconced in a pit of broken Chilean dreams and disused booster packs, I thought the threat was over. No more pile of meth-head bait, no more problems, right? Wrong.
Meet The Machine That Destroys Everything
And it's mesmerizing to watch. Best comment: "Inside it is Chuck Norris". I can think of quite a few walking 'problems' that this machine could solve as well.

50 Reasons Why Itís Good To Be A Man

Your last name stays put.
You can leave a hotel bed unmade.
When your work is criticized, you donít have to panic that everyone secretly hates you.
You can kill your own food.
The garage is all yours.
You get extra credit for the slightest act of thoughtfulness.
You see the humor in Terms of Endearment.
Nobody secretly wonders if you swallow.
You never have to clean the toilet.
You can be showered and ready in 10 minutes.
Sex means never worrying about your reputation.
Wedding plans take care of themselves.
If someone forgets to invite you to something, he or she can still be your friend.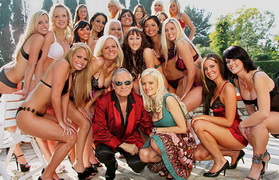 Yahoo group. That is all.
Tonight's post brought to you by racial issues: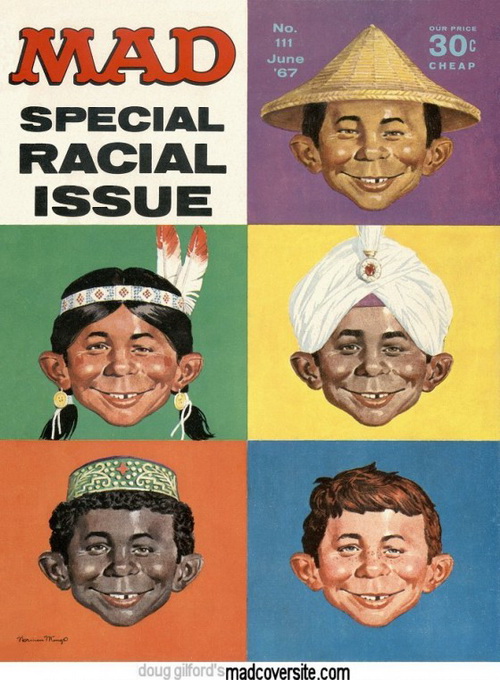 Notice: Posted by permission of AceCorp LLC. Please e-mail overnight open thread tips to maetenloch at gmail. Otherwise send tips to Ace.

posted by Maetenloch at
09:43 PM
|
Access Comments