« GOP Debate Live Blog
|
Main
|
John McWhorter and Glenn Loury Try To Avoid Criticizing Cornell West Too Harshly; Fail »
June 13, 2011
Overnight Open Thread
If you can bear to pull yourself away from the GOP debate, the usual evening shindig is happening over here.
This photo was taken during Lincoln's second inaugural, just a month before he was killed.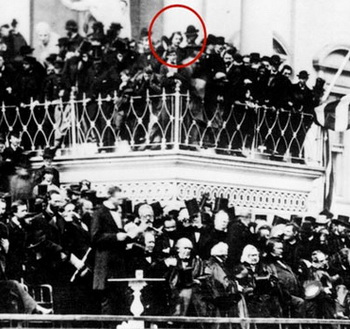 A "Fast Times At Ridgemont High" Reunion?
Well kinda on Spike TV's Guys Choice Awards:

Apparently, the show boasts a "Fast Times at Ridgemont High" reunion. Even Sean Penn agreed to be part of the festivities, joining director Amy Heckerling and castmates Judge Reinhold, Robert Romanus, Brian Backer, and Forest Whitaker as Robert DeNiro inducted the iconic high school tale into the Guy Movie Hall of Fame.

(Sadly, Jennifer Jason Leigh, Phoebe Cates, and writer Cameron Crowe weren't available for the event.)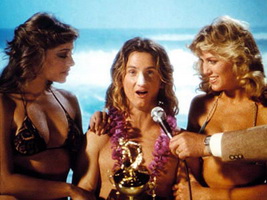 Remembering Reagan's 11th Commandment
People often mention this as if it's some longstanding party fixture, but in fact it's quite recent and as Drew points out even Reagan didn't always scrupulously follow it:

Reagan's campaign was faltering, and his own advisers urged him to take the gloves off. He did. Campaigning in Florida that March, Ronald Reagan broke the 11th Commandment and attacked Gerald Ford. He accused Ford, who had then been president just 19 months, of presiding over "the collapse of American will and the retreat of American power,"
I've always believed this 'commandment' to be fundamentally at odds with the whole idea of GOP debates and primaries. If you can't criticize another Republican when you're running against him/her, then when can you? Plus people seem to mostly cite the 11th Commandment when their favored candidate is getting hit with criticism - not so much when it's going the other way.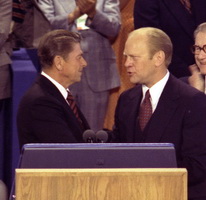 High Schools To Soldiers and Marines: Nix Those Uniforms
Okay I was all prepared to be outraged over this but after reading the full story I'm mostly on the schools' side on this issue. It turns out that both PA high schools have long had a policy that to walk in the graduation you have to wear the school cap and gown with no other accessories. And I can understand why school officials wouldn't want to open a can of worms by allowing exceptions and extra 'special' accessories.
After all this is a school function honoring a purely school event, high school graduation, so I think it's fair for the school to set a dress code without having to worry about 'respecting' non-school activities no matter how honorable or respectable they may be. Of the three cases I'm much more inclined to make an exception for Lindsay Starr since she actually completed basic training and is currently an active Marine; the others had yet to go off to training.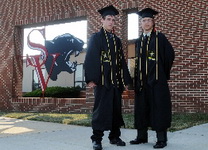 Frank, Did Ya Hear Anything?
Here an adorable yet incompetent elderly couple are baffled by the webcam on their computer.

Inside a Serial Killer's House
I didn't know this, but it turns out that the movies Psycho and Silence of the Lambs were loosely based on a real life serial killer, Ed Gein, who was arrested in 1957. Here are photos and details via LIFE of the inside of his house.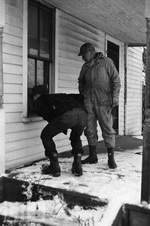 The Awesome Life of Merian C. Cooper
Today he's mostly known for helping develop Cinerama and the Cooper Foundation as well being a founder of Paramount Studios but that was one minor episode in his extensive exploits.

Cooper was educated at The Lawrenceville School, Lawrenceville, New Jersey and entered the U.S. Naval Academy in 1912, but was forced to resign in 1915 (his senior year) in a dispute over his belief in air power which the Navy did not share. In 1916, he joined the Georgia National Guard to help chase Pancho Villa in Mexico.

Then he served as a bomber pilot in WW 1, was shot down, and spent the rest of the war in a POW camp. So then he went to Hollywood, right? No:

From late 1919 until the 1921 Treaty of Riga, Cooper was a member of a volunteer American flight squadron, the Kociuszko Squadron, which supported the Polish Army in the Polish-Soviet War. On July 26, 1920, his plane was shot down, and he spent nearly 9 months in a Soviet prisoner of war camp. He escaped just before the war was over and made it to Latvia.
And then his life started to get interesting.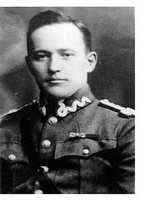 The 1979 Victoria's Secret Catalog
From back in the days when lingerie models were actual real women rather than Photoshopped idealized simulacrums of women.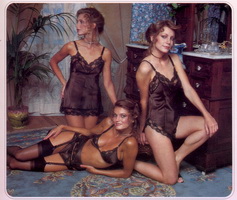 How Come Japanese Women Look So Young?
Well I always assumed it was genetics, less sun exposure, and possibly diet or orphan blood. But this report suggests that it's also in the "natural"-style of makeup that Japanese women use.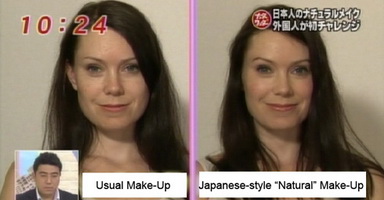 The Yahoo AoSHQ group. Bla bla bla. And don't forget about the Job Bank.
Tonight's post brought to you by One Hundred Trillion Dollars! (pinkie to mouth):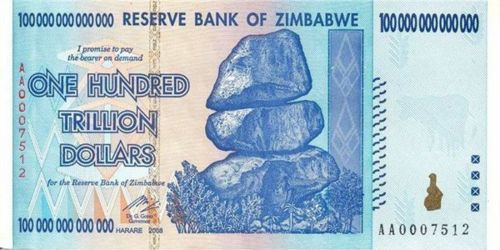 Notice: Posted by permission of AceCorp LLC. Please e-mail overnight open thread tips to maetenloch at gmail. Otherwise send tips to Ace.

posted by Maetenloch at
10:10 PM
|
Access Comments