« Evening Open Thread
|
Main
|
Mavs! »
June 12, 2011
Overnight Open Thread
How To Not Appear Crazy on the Internet
Here Frank Fleming of Imao.us give some very helpful hints on how to not give away that you're teh Crazee when conversing on the internet. Well at least not immediately.
And lots of people scan like this, because crazy people have this habit of self-identifying on the internet that allows sane people to skip over what they have to say before even getting to the crazy point. Thus crazy people never even get heard.

...But on the internet, crazy people can put their opinions right next to those of sane people. If they can just use a little self-discipline to not immediately identify themselves as cuckoo for Cocoa Puffs, they might actually get their ideas read.
Of course one problem is that crazy people almost never realize they're crazy. And when you are crazy, it turns out that it's really, really hard to just act normal. Still for all you non-crazee types if you recognize any of these signs in your own commenting style, well you might want to make some adjustments. Even if the voices say not to.
CAPS LOCK IS YOUR ENEMY

There are basically two kinds of people who type entire comments with Caps Lock on: stupid people and crazy people. And no one wants to read what either has to say.
Also you're no e.e. cummings so do use capital letters where they're expected. If ALL CAPS is the internet equivalent of yelling then all lower case is the internet version of monotone muttering.
You can and should read all the rest here.
So if you've ever wondered why even the other morons shun your comments or why those girls on Match.com are always so quick with the restraining orders, well teh fault might JUST B with ur writing STYLE!!! AND HITL3R!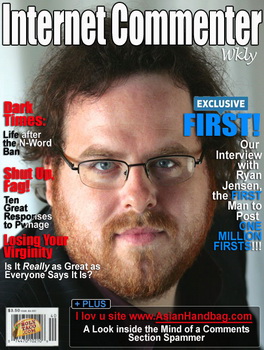 In Defense of Newt
Newt Gingrich may be mostly a joke these days but as Steven Hayward points out that wasn't always the case. Back in the early 80's Newt did yeoman's work in pushing conservative ideas in Congress and helping create a GOP majority in the House:

Whenever I think he is off his rocker, I remind myself that Newt was practically alone in thinking, from the first moment he arrived in Congress in 1979, that Republicans could take a majority in the House if it was sufficiently aggressive. Even as late as the eve of the 1994 election the conventional wisdom among political scientists and most journalists was that Democrats had a permanent majority in the House that the GOP could never break. Newt not only had a strategy for this, but extraordinary, single-minded persistence to pull it off over a 15-year period. Like Spud Melin and REV-UP-ME, how do you tell the extraordinary architect of 1994 that he is nuts? Maybe you don't. Because maybe he isn't.
I remember as a wee lad in the mid 80's watching Newt on CSPAN giving speeches and thinking this guy is teh awesome. Sadly since then he's completely fallen in love with his ego and his cleverness, but he deserves credit for helping make the GOP majority in the House possible.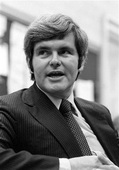 Britain Watch: Belief in Public Broadcasting Now Equivalent to Religious Faith

South African-born Mr Maistry, who worked for the BBC Asian Network, says he suffered discrimination for six years until he was dismissed last year.

He has filed a claim for 'religious or belief discrimination', which allegedly took place against his philosophical view that 'public service broadcasting has the higher purpose of promoting cultural interchange and social cohesion'…

The tribunal chairman established the principle that Mr Maistry's love of public service broadcasting amounted to a belief which should have the same protection from discrimination that the law gives to followers of religious faiths.
Also
British Doctors Now Paid Extra To Tell You That You're Fat
And
Michael Savage Still Banned From Britain, Even Under Tory Government
And
15 Year Old Boy Accidentally Kicks Soccer Ball into Greenhouse...
And police respond with two policemen, a patrol car, police helicopter and thermal imaging equipment. And the boy now faces having a permanent criminal record.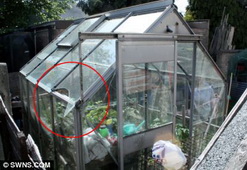 Japan Shows Off Their Floating Orb Killbot
It was originally designed for upskirt videos but the Japanese SDF has developed a version that can take a picture of your undies and then kill you.

Is Your Kitteh Ferocious?
Then get yourself a cat muzzle. Stylish and restraining and only $4.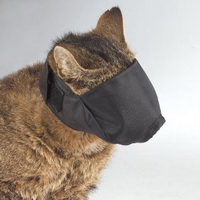 MST3k - What To Do On A Date
Okay the thing the film doesn't mention is that Nick is mildly retarded with an IQ of 88 on a good day. So the fact that he can even talk to a girl is a triumph of the human libido.

Know Your Enemy Part XVIII: The Scandress
Study them well.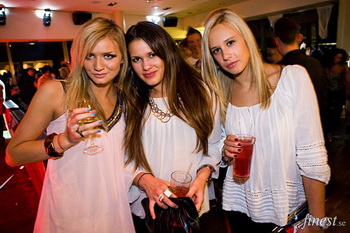 5 Great Reads About The Porn Business
From Rolling Stone to the Atlantic:

Porn's new pervasiveness and influence on the culture at large haven't necessarily introduced anything new into our sexual repertoire: humans, after all, have been having sex—weird, debased, and otherwise—for quite a while. But pervasive hard-core porn has allowed many people to flirt openly with practices that may have always been desired, but had been deeply buried under social restraint. Take anal sex.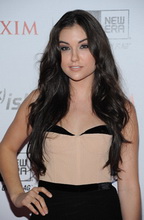 Women Are More Selfish Than Men And More Likely to Bad-Mouth Their Friends
So says a recent study:

Women are more selfish than men and more likely to bitch about their friends behind their backs, a study today revealed.

The survey claims they ignore charity workers at the front door more than men and shun office workmates by making their own tea.

Women are also less likely to return a favour and don't bother handing money back after seeing someone drop it.

Blokes fared slightly better - helping out elderly with heavy shopping bags and giving change to the homeless.

The conclusions emerged from a study which questioned 2,000 people of both sexes on their attitudes and behaviour towards selfless acts.
Actually I doubt that women are all that naturally worse than men in these areas. It's more that boys are socialized into Male Culture which tends to discourage this kind of behavior and promote certain positive traits as well as some other negative ones.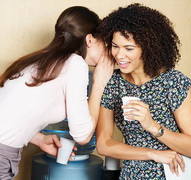 Weekly AoSHQ Commenter Standings
Top 10 commenters:
1 [687 comments] 'George Orwell' [96.43 posts/day]
2 [405 comments] 'Vic'
3 [402 comments] 'steevy'
4 [359 comments] 'garrett'
5 [349 comments] 'sifty'
6 [333 comments] 'Kratos (Ghost of Sparta)'
7 [327 comments] 'buzzion'
8 [314 comments] 'ace'
9 [297 comments] 'arhooley'
10 [295 comments] 'Soothsayer'
Top 10 sockpuppeteers:
1 [97 names] 'fluffy' [13.86 unique names/day]
2 [83 names] 'kbdabear'
3 [82 names] 't-bird'
4 [79 names] 'Fish the Impaler'
5 [78 names] 'davidt'
6 [74 names] 'George Orwell'
7 [70 names] 'Wyatt Earp'
8 [49 names] 'toby928▒'
9 [46 names] 'A Balrog of Morgoth'
10 [46 names] 'But who am I, to question?'
The group. Yeah.
Tonight's post brought to you by 1974: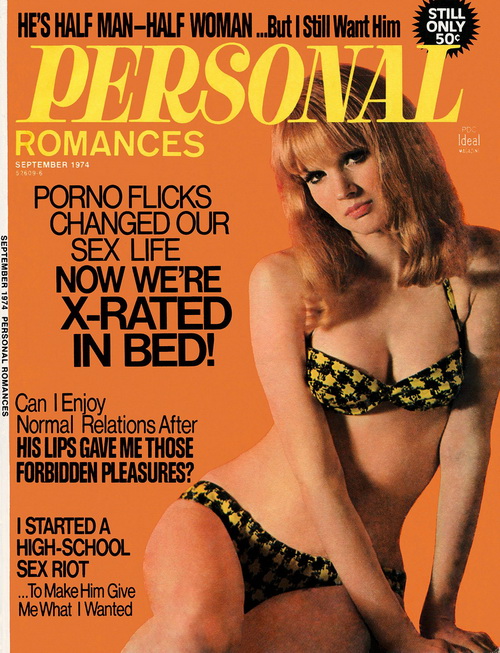 Notice: Posted by permission of AceCorp LLC. Please e-mail overnight open thread tips to maetenloch at gmail. Otherwise send tips to Ace.

posted by Maetenloch at
09:25 PM
|
Access Comments