« Important Computer Spyware News
|
Main
|
The Arizona Wildfires, In Pictures »
June 09, 2011
Overnight Open Thread
And based on the chart oil hasn't been this expensive since 1979 and the 1860's. Neither one of which were very good times for America.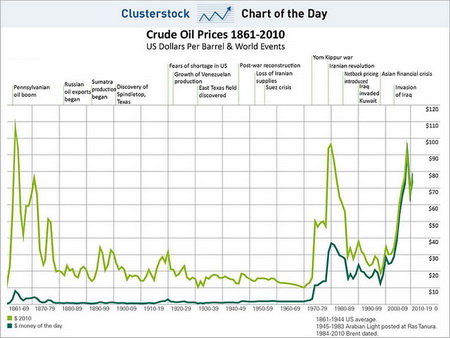 Before they were famous but after they were booked and fingerprinted.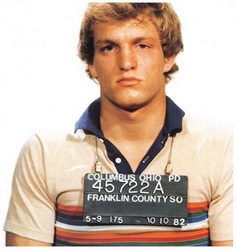 Ewok Gets Frisky on the Train
As they are wont to do. But this time it was in front of a 17 year-old girl and sadly today's society frowns upon certain Ewok cultural traditions:

Read, 40, who played an Ewok in the 1983 film Star Wars: Return of the Jedi and a Gringotts goblin in 2001's Harry Potter and the Philosopher's Stone, had drunk half a bottle of gin and was feeling 'merry'. He covered his lap with a bowler hat he had been wearing and fondled himself.

He denied this, and claimed the hat was not on the overhead racks because he couldn't reach them. Yesterday, when he stood in the witness box, he could barely be seen.
(thanks to the many people who sent this story)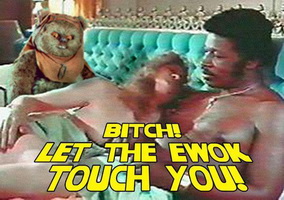 TN Law Bans Posting Images Online That "cause emotional distress"

A new Tennessee law makes it a crime to "transmit or display an image" online that is likely to "frighten, intimidate or cause emotional distress" to someone who sees it. Violations can get you almost a year in jail time or up to $2500 in fines[...]

The new legislation adds images to the list of communications that can trigger criminal liability. But for image postings, the "emotionally distressed" individual need not be the intended recipient. Anyone who sees the image is a potential victim. If a court decides you "should have known" that an image you posted would be upsetting to someone who sees it, you could face months in prison and thousands of dollars in fines.
Okay I don't see how this could possibly be constitutional, but apparently the TN legislature and governor don't sweat the details on "fancy legal stuff".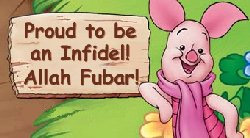 The Harsh Truth About Captain Jack Sparrow
Rum - avert your eyes. The rest of you read the article and see if you don't agree. Did you ever see him eat any pork? No you did not.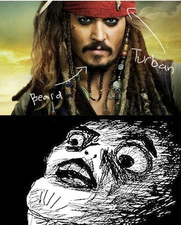 Terror From The Skies
Scotsmen + liquid 'honey badger' + hot air balloon + Chinese countryside = crashing good fun.

The Anchoress on Weiner and Men's Chesthair

When I was young, I had my posters of the clean-chested Bobby Sherman and David Cassidy up on the wall; I imagine hairless chests are non-threatening, in some way, at least to a 10 year old.

Later on, though, that Magnum picture looked pretty all-right to me. But I think in the end, I concur with Clark-Flory: just be natural. If you have chest hair, be okay with it. If you don't, don't worry about it. No plugs, please, and no waxing! The world would be a much healthier, happier place if we humans could climb down from each other's backs about looks or possessions, that might help us to get off our own insecure backs a bit, too!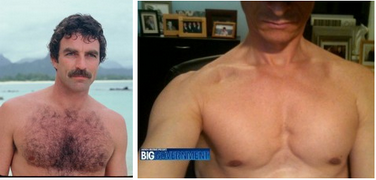 Watching Mr. Olympia Cook Breakfast
Ronnie Coleman, 8 time Mr. Olympia, is freakishly large even by bodybuilder standards. And here he cooks and eats breakfast - cheese, eggs, and grits - which is strangely compelling to watch.

Guys - Are You Single and Love Teh Kittehs?
Well Debbie is looking for you and she really, really loves cats. Crazy? Yeah. But she'll also give the freakiest time in bed or the complex laundry room that you've ever had. Pro tip: Never reveal your true name or address. Also periodically check your car for GPS trackers/dead animals.

Also do you speak Kitteh?
This lady does
.
The Vagina Extortion Gang Strikes Again
And got themselves a Subaru.

Two Potsdam [N.Y.] women are accused of threatening to falsely accuse a man of rape if he didn't give them a car.

Village police say that Christine L. Laraby, 45, and Miranda L. Laraby, 17, threatened a man that they would report to police that he had physically abused and raped Miranda Laraby if he did not sign over his vehicle to the defendants with a note saying that they had paid him $500 cash for it.

Police say the defendants subsequently took possession of the man's 1997 Subaru Legacy.
The scary part is that literally any women could be part of the gang.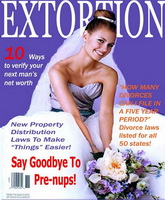 Girls' Hurdles Color Commentary
Here a young guy does Madden-esque color commentary for 6th grade girls attempting to run the hurdles. It's kinda mean, but also very, very funny. I particularly like how he takes it so seriously. And given his commentary and video skillz, I foresee a bright internet future for the guy. And to be fair to the girls it's entirely possible that they had never seen hurdles before.

Yahoo group. That is all.
Tonight's post brought to you by h8ters: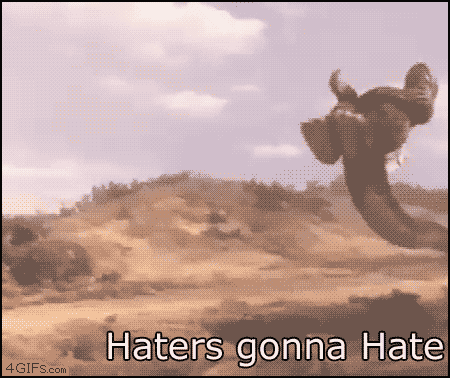 Notice: Posted by permission of AceCorp LLC. Please e-mail overnight open thread tips to maetenloch at gmail. Otherwise send tips to Ace.

posted by Maetenloch at
10:01 PM
|
Access Comments