« Weiner's Worst Interview Performance Yet-- Full Interview From ABCNews From A Few Days AgoVery Funny: Prankster Hacks The Daily Kos; Read It Before They Delete It
|
Main
|
Top Headline Comments 6-7-11 »
June 06, 2011
Overnight Open Thread
Just got back from the airport so this ONT will be a work in progress...
But first let us rejoice with some "Yub Nub", the Ewok song of victory.
No matter where you fall in the longrunning crossbow-longbow feud, it's never wrong to have both. So here BudK Sports is offering a crossbow and crossbow accessories for just $19.
When hobos are hunted regularly, they grow wary. And that's when Mr. Crossy comes in. This bow is perfect for the moron on the move - it's powerful enough to be lethal, but small enough to be concealable. And easy to discard if the heat is on.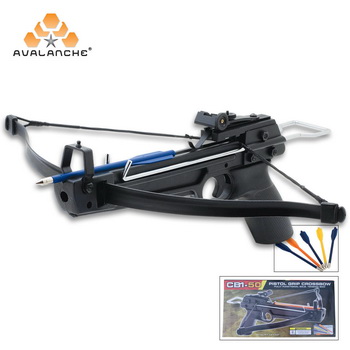 Herman Cain, Southern Whites And The Race Issue
Hey guess who the most popular candidate with the well known racist Tea Partiers is - it's Herman Cain. Wait - how can that be?

Since the South isn't a bastion of knee-jerk race hate, here's an interesting question--What happens when 60% of Southern whites vote for Herman Cain in the 2012 general election? How does pop culture, with all of it's built-in lefty prejudices, react to that?
I think King Shamus's answers are both right - the MSM will decide that Southerners are racist AND dumb, and also re-define Cain to be white.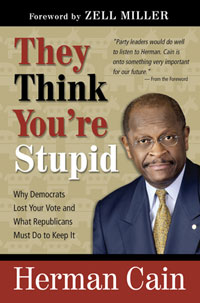 Also
Is the Southern accent dying?
The distinct drawls and twangs that dominate America's Southeast as we know it may be dying off, new research suggests.

A North Carolina State University study has noted a gradual shift away from the drawn-out vowel pronunciations widely associated with Southern speech, which experts say is 'disappearing'.

Linguists say upper and middle classes in the state capital of Raleigh have adopted a distinctly 'less Southern' drawl in recent years, and it's a trend that will continue.
Is Unleaded Gas Responsible for Reductions in Violent Crime?

There may also be a medical reason for the decline in crime. For decades, doctors have known that children with lots of lead in their blood are much more likely to be aggressive, violent and delinquent. In 1974, the Environmental Protection Agency required oil companies to stop putting lead in gasoline. At the same time, lead in paint was banned for any new home (though old buildings still have lead paint, which children can absorb).

Tests have shown that the amount of lead in Americans' blood fell by four-fifths between 1975 and 1991. A 2007 study by the economist Jessica Wolpaw Reyes contended that the reduction in gasoline lead produced more than half of the decline in violent crime during the 1990s in the U.S. and might bring about greater declines in the future.
I had a professor in graduate school who claimed that leaded gasoline was the reason that students weren't quite as smart as in the past. I laughed and agreed, but only later found out that he was referring to *graduate* students. Doh!
Top 10 finalists in the 2011 Illusion of the Year Contest
How many faces do you see here?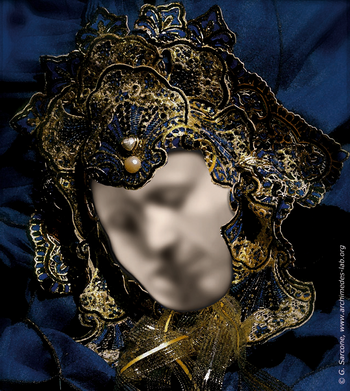 Doh: FBI Agent Takes Seized Ferrari For Spin, Wrecks It, Refuses to Pay For It
Well it's too late for the agents to pull the old "it was like that when we found it" ploy.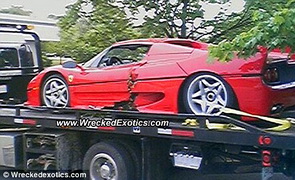 Confession: I Hate Myself for Eating at Subway
Is there anything a lefty can't find to complain and wring their hands over? Short answer: no.

Sure, a lot of places sell gross food. What makes eating at Subway almost unbearable is the fact that you feel like less of a person after doing so. The regimented ordering process by which you step forward and shuffle sideways is like Seinfeld's Soup Nazi gag come to life. The next thing you know the "sandwich artist" is microwaving your protein of choice until it's hot and rubbery enough to bounce. After that they sloppily throw together some sad looking vegetables and squirt some ranch dressing on everything, and then you're done.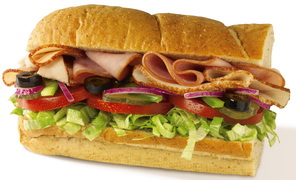 The Yahoo AoSHQ group. Bla bla bla. And don't forget about the Job Bank.
Tonight's post brought to you by teenage pop music: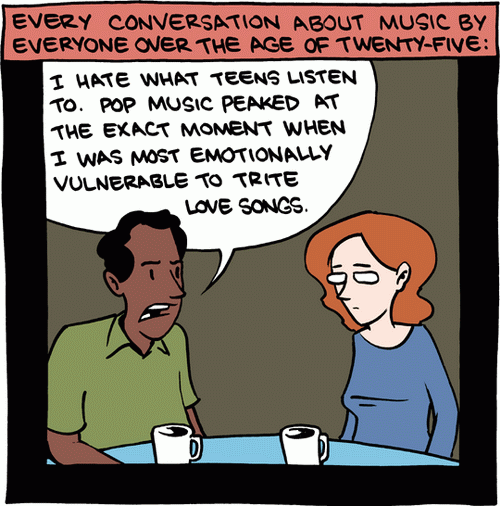 Notice: Posted by permission of AceCorp LLC. Please e-mail overnight open thread tips to maetenloch at gmail. Otherwise send tips to Ace.

posted by Maetenloch at
10:19 PM
|
Access Comments