« Gurkha Corporal, Awarded The "Conspicuous Bad-Assery Cross" for Kicking Taliban Ass in Afghanistan
|
Main
|
Hey, I Don't Want To Cast No Aspersions Or Nothin', But Anthony Weiner May Be Lying »
June 02, 2011
Overnight Open Thread
Andrew Breitbart's Appearance on the Adam Carolla Podcast
If you enjoy listening to either Andrew Breitbart or Adam Carolla, then you'll love them together ranting in sync about what's wrong with politics and society. By the end of this interview I think Andrew had Adam just a few drinks and a bit of nagging away from running for office.
Thanks to George Orwell for reminding me about this.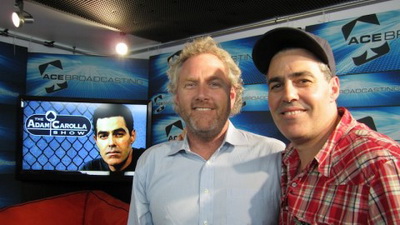 You can listen to it here:

40 Things That Will Make You Feel Old
Exhibit A: If The Simpsons ever aged, Bart would be 31 now.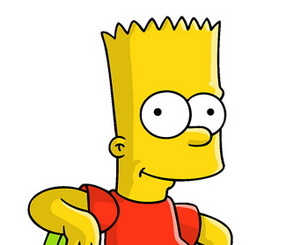 And then you have this.

Fareed Zakaria: America's Problem is That We Love Our Constitution Too Much
Well it is over a hundred years old. And pesky contracts and laws are just way too binding to people who know better.

The Damage Done By Schwarzenegger's Infidelity
Aaron Worthing at Patterico's points out that Arnold's love child wasn't just emotionally hurtful to others, but also left a man on the hook for child support for a child that wasn't his.
While a single mother can demand a paternity test and make the father pay support, under CA law the husband is always responsible for any children his wife has during the marriage no matter what the DNA test says.

So as you can see, right now California follows the rule that if a man is married to a woman, there is an irrebuttable presumption that he is the father of any children she has. So yes, even if you are a man who has clear DNA evidence that the child is not yours, tough crud, you still have to support the child.

Now at first glance that seems like an unjust rule. It certainly is in this case. But there are several arguments to consider on the other side. First, this rule greatly discourages fathers from questioning their blood relationship to their childred.

Telling a child that you doubt that he or she is really yours could be emotionally devastating to that child and thus there is an inherent value to discouraging people from even asking the question. Second, it also makes it more likely that a child will receive full financial support. And third, when you get married in California, that is what you are signing up for. You are agreeing to it, whether you are reading that particular fine print or not.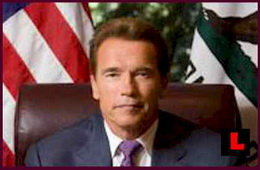 How to Learn Spanish from Music Videos: A Step-by-Step Guide
And this is your first assignment. There's no time limit so watch it as many times as you need.

Okay actually this isn't as crazy as it sounds - I learned A LOT of spanish from watching telenovelas.
What Internet Searches Reveal About Human Desire
Well not too surprising if you're an experienced ONTer:

Time Magazine reports that computational neuroscientists Ogi Ogas and Sai Gaddam analyzed the results of 400 million online searches for porn and uncovered some startling insights into what men and women may really want from each other. In the first place, although you can find an instance of any kind of porn you can imagine on the internet, people search for and spend money and time on 20 sexual interests, which account for 80% of all porn — the top 10 sex-related searches include variations on youth (13.5 per cent), breasts (4 per cent), cheating wives (3.4 per cent) and cheerleaders (0.1 per cent) among others.
Model Rockets!
I remember getting and poring over the Estes Model Rockets catalog as a kid and always dreamed of being able to get the super high-end ones with multi-rockets and a built-in camera. Surprisingly it was the cheap rockets that I half-assedly slapped together that always flew the best - the ones where I followed every line of the instructions and added paint and decals usually ended up sucking.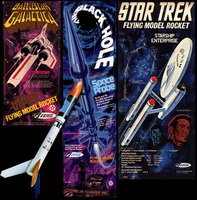 Best Field Trip Ever?
Why couldn't we have had lunch at Hooters when I was in the 8th grade?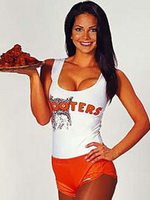 Mugshots from the 20's
Taken in Australia I believe. Criminals sure were snappy dressers back then. Not so much anymore. Which is actually a good thing since that lets you size up people even faster.

The precise circumstances surrounding this picture are unknown, but Ellis is found in numerous police records of the 1910s, 20s and 30s. He is variously listed as a housebreaker, a shop breaker, a safe breaker, a receiver and a suspected person. A considerably less self-assured Ellis appears in the NSW Criminal Register of 29 August 1934 (no. 206). His convictions by then include 'goods in custody, indecent langauge, stealing, receiving and throwing a missile.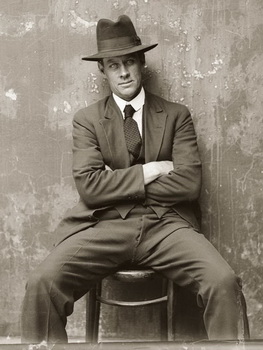 The 66 Most Overrated Women of 2011
And Kate Middleton comes out on top:

If it weren't for all the Royal Wedding bullshit would Kate Middleton have been ranked #61 by Askmen ahead of Miss Universe Ximena Navarrete? Back up a second and re-read that: "ahead of Miss Universe Ximena Navarrete." The tiara of a princess is shiny and distracting, but it probably shouldn't cause blindness. And to make matters worse, Maxim had her at #26 and FHM had her at #39. She isn't even the hottest sister in her own family let alone among the 100 hottest women in the world. Heavy is the head that wears the crown of being the Most Overrated Woman of 2011.
Okay Kate is quite cute and Pippa has a very nice figure, but I still say you can find hawter chicks in any SoCal mall.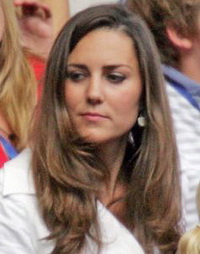 Yahoo group. That is all.
Tonight's post brought to you by reunions: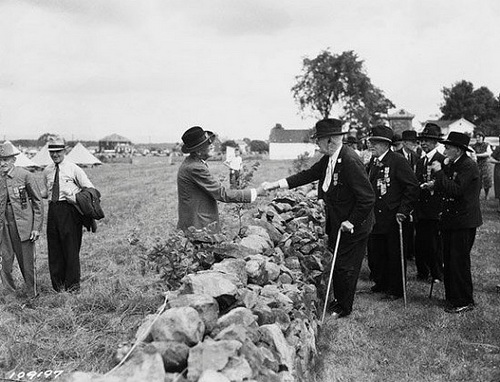 Confederate and Union soldiers shake hands across the wall at the 1938 reunion for the Veterans of the Battle of Gettysburg.
Notice: Posted by permission of AceCorp LLC. Please e-mail overnight open thread tips to maetenloch at gmail. Otherwise send tips to Ace.

posted by Maetenloch at
10:16 PM
|
Access Comments